Sexual Harassment Attorney Address Harassment by Non-Employees: Customers, Clients, and Contractors
The customer is not always right. When you are sexually harassed by someone who does not work for your organization, your employer may be held legally responsible for the abuse.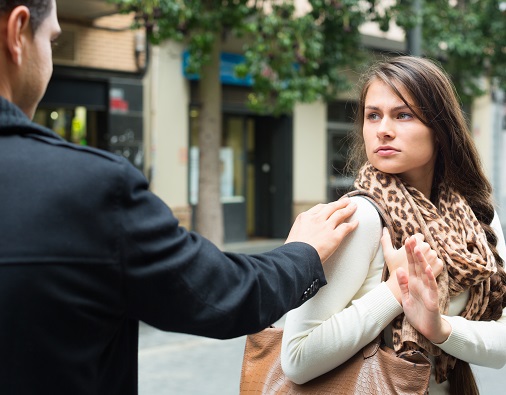 When your employer fails to make your workplace a safe place free from all types of sexual harassment, verbal harassment, emotional harassment, and physical harassment, you deserve to stand up for your rights. But these types of claims are complicated. You need the best legal representation. The sexual harassment attorneys can effectively navigate the complex maze of sexual harassment and sex/gender discrimination laws.
If you are an employee and need representation in an employment law issue, contact us for a free review with an employment law attorney today.
Call Us To Get A Free Consultation
Can I sue my employer for sexual harassment by non-employee?
The United States Court of Appeals has ruled that employers may be held responsible for sexual harassment of its employees, even when the people who were the harasser is not an employee of the company. The Derek T. Smith Law Group is a top employment law firm and our New York City sexual harassment lawyers have a specific focus in a sexual harassment lawsuit and EEOC claims. We understand you are experiencing anxiety and frustration after being traumatized by sexual harassment at work. Our New York City sexual harassment lawyers work rigorously to ensure your rights are upheld while reducing the stress on you and your family.
Who is considered a non employee?
Your employer may liable for the harassment of all non-employees on company premises. Individuals who may fall under this umbrella include:
Customers. People patronizing your place of business, such as a retail store or restaurant.
Clients. Any individual who hires your company to perform services for them, such as the client of a law or consulting firm.
Independent contractors. Self-employed persons performing work or services for your company.
Consultants or contractors. Individuals working for an outside agency, such temps or consultants, who are performing work or services for your company.
Facilities or maintenance staff. People hired to do work around your office building or campus are included.
In one case filed by a manager of a university football team, the Equal Opportunity Commission (EEOC) stated, it "will consider the extent of the employer's control and any other legal responsibility which the employer may have with respect to the conduct of such non-employees." So, if your employer had some degree of control over the situation, they may be held responsible for the non employee's misconduct.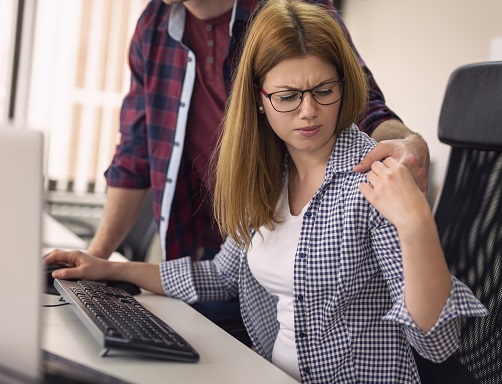 Title VII and non-employee harassment
Title VII of the 1964 Civil Rights Act protects employees from harassment by anyone at their workplace. According to the Equal Employment Opportunity Commissions (EEOC): "The employer will be liable for harassment by non-supervisory employees or non-employees over whom it has control (e.g., independent contractors or customers on the premises), if it knew, or should have known about the harassment and failed to take prompt and appropriate corrective action."
In other words, your employer may be held legally responsible for sexual harassment by a non-employee if: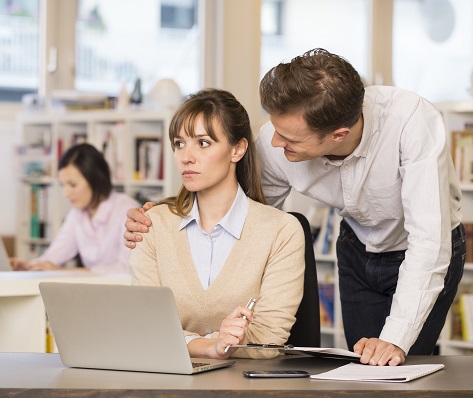 The harassment created a hostile work environment
You reported the harassment and no corrective measures were taken
You could not report the harassment because there was no effective means by which to file a harassment complaint
Your employer should have known about the harassment and took no corrective measures
Employers should strive to create an environment in which employees feel free to raise concerns and are confident that those concerns will be addressed.
Under federal law, employers may be able to avoid liability if they prove you did not take the appropriate corrective measures, such as reporting the conduct to Human Resources. In addition, your employee may not be liable if they attempted to correct the situation.
Speak with Our Sexual Harassment Attorneys in New York City, New Jersey or Pennsylvania today.
Sexual Harassment does not disappear on its own. In fact, most harassment gets worse over time if you do not take immediate action. To learn how we can help you fight back, contact the Derek Smith Law Group today. You can call us toll-free at 877-469-5297. Our sexual harassment lawyers serve clients in Manhattan, Brooklyn, Queens, the Bronx, and Staten Island and throughout the state of New York. We also represent employees sexual harassment cases in New Jersey, Pennsylvania, and Miami.