Derek Smith Law Group, PLLC – Employment Discrimination & Sexual Harassment Lawyers
We are a team of over 27 lawyers including former sex-crimes prosecutors and graduates of Harvard, Columbia, and Stanford University. We have obtained over $165 Million for our clients and we have secured a settlement in excess of $15 million on behalf of a client. We also are not afraid to take cases to trial and have obtained many multi-million dollars jury verdicts. We have also obtained the Largest Upheld Emotional Distress Verdict Ever In An Employment Law Case In The Entire United States.
A lawyer once told Derek Smith many years ago not to get so emotionally involved in his cases. Well, we think the complete opposite is true! It makes us furious when we hear stories of employers discriminating against or sexually harassing our clients! If an employer treats you differently because of your race, religion, age, gender, or disability, we say, "How dare they??" If your boss sexually harasses you or compels you to have a sexual relationship of any kind, we are outraged! We like to become one with our clients. We represent them, and they represent us.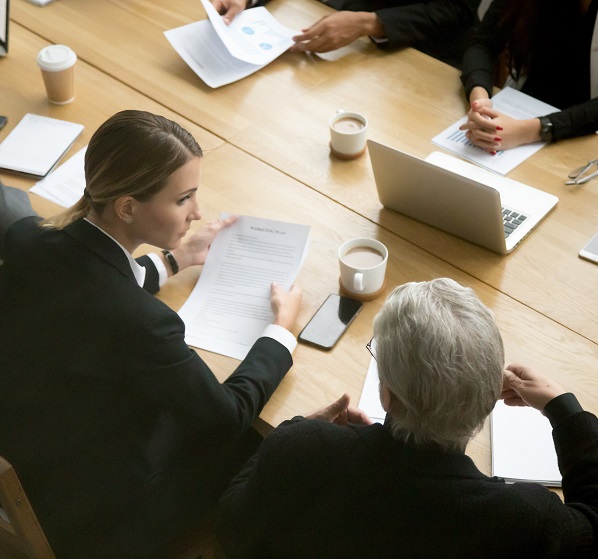 We are a team. That is our philosophy. We are personally offended when injustice is done to our clients. So, to that lawyer, who said that many years ago to me, we say that you are so, very, very wrong! It is that emotional attachment to our cases that helps us to better represent our clients and get them the most that we can on their case. That is how we have obtained many, multi-million dollar jury verdicts and many multi-million dollar settlements for our clients. The results speak for themselves. We are passionate about what we do. 
Learn more about our New York City, New Jersey, Philadelphia, Miami & Los Angeles attorneys
When an employer allows sexual harassment, discrimination, and unfair treatment in your workplace, simply going to work every day can be a nightmare. You may be anxious, afraid, and confused about where to turn for help. That's where we come in. At the Derek Smith Law Group, PLLC, our employment lawyers aggressively go after employers who have tolerated or created illegal work practices at their company. We pursue justice by getting you the compensation — and peace of mind — you deserve.
Enduring sexual harassment or discrimination at work is devastating, both personally and professionally. At the Derek Smith Law Group, our employment attorneys take a personal interest in each and every one of our clients. Your problems are our problems — We work together to find the best possible resolutions.
When you lose your job, the last thing you should have to worry about is how you are going to pay for your lawyer. That is why, over 25 years ago, Derek Smith pioneered the concept of a pure contingency fee arrangement in the employment discrimination and sexual harassment arena. The contingency fee arrangement helps both the client and the law firm. We want to get the most money we can for you, and we want you to get your money as quickly as possible. We are both aligned in our interests. There is no desire to bill clients to simply make more money. It is both of our desire to have you get the most money possible as quickly as possible.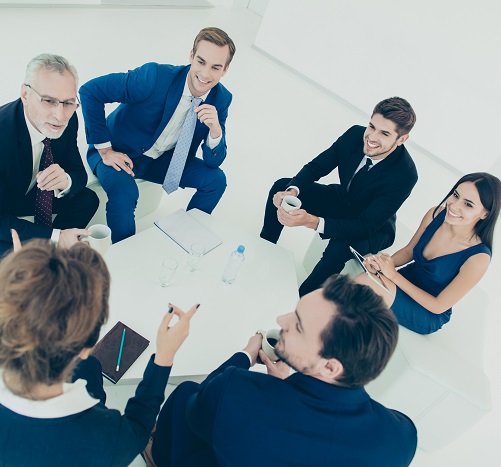 We want you to win, and we want you to get the most money possible as quickly as possible – Just like you do. Furthermore, you should note that we did not go to Law School simply to push papers and make phone calls! If you wish, and if warranted, we love to take cases to trial. We are trial lawyers and are not afraid to take a case all the way! We will always advise you throughout the course of representation. We will be with you all along. Additionally, you should know that most of the time, cases are settled privately and confidentially before a lawsuit is even started. If you do not wish to ever start a lawsuit, we understand that, and we can make every effort to settle your case without a lawsuit. Moreover, if we do have to go to court, oftentimes, we can bring your lawsuit as a "Jane Doe" (or "John Doe") so you can proceed anonymously in sexual harassment cases. If the settlement is not possible before starting a lawsuit, you also have the right to just tell us you wish to drop the case.
If you are an employee and need representation in an employment law issue, contact us for a free review with an employment law attorney today.
Call Us To Get A Free Consultation
So, whether you were discriminated against, sexually harassed, or retaliated against for complaining about discrimination or sexual harassment or discrimination, we are here to help you!
Our conversations are private, free and totally confidential. If you would like to see if you have a case, please call us at the Derek Smith Law Group.  Founding partner, Derek T. Smith, is top rated by SuperLawyers magazine. The firm has obtained many multimillion-dollar settlements and verdicts, including securing a settlement in excess of $15 million on behalf of a client and jury verdicts for over $4 million, another for $2.5 million, another for $2.2 million and yet another for $1.6 million. We have even obtained a $2 million arbitration award. Our employment lawyers have the experience and skill to help you win even the most challenging employment law case. As a client of Derek Smith Law Group, PLLC, one of our highly trained and experienced attorneys will personally manage your case.
New York City lawyers winning sexual harassment, discrimination, and employment law cases
Derek Smith Law Group, PLLC is a full-service New York City, New Jersey, Philadelphia and Miami employment law firm focused on cases involving sexual harassment, employment discrimination, family and medical leave act, wrongful termination or retaliatory termination, Americans with disabilities act, whistleblower law, as well as overtime cases.
It is your right to pursue employment in a safe and unthreatening environment. You have rights which we can fully explain and detail. Don't go at it alone when pursuing employers or bosses that certainly have attorneys representing them. Let your employment and sexual harassment attorneys at Derek Smith Law Group, PLLC fight for you.
Employment Lawyers Representing Employees Exclusively
If you need an employment or sexual harassment attorney in New York City, New Jersey, Philadelphia, and Miami please contact the top NYC sexual Harassment Attorney Derek T. Smith, Esq. at the law firm of Derek Smith Law Group, PLLC by calling our toll-free number 800-807-2209 today. You owe it to yourself to have your wrongs rectified. Whether you are in need of a discrimination attorney in New York, New Jersey, Florida, or Pennsylvania, assistance with a sexual harassment case, or need help with other employment issues, the dedicated and personable New York City, New Jersey, Philadelphia, Miami, and Los Angeles discrimination attorneys at Derek Smith Law Group, PLLC are here for you.
Our main New York City office is centrally located in midtown Manhattan at One Pennsylvania Plaza above Penn Station with additional offices in Philadelphia, New Jersey, Miami, and Los Angeles to assist with sexual harassment and discrimination issues.