Same-Sex Sexual Harassment Attorneys
You might not think it is illegal because you were tormented at your workplace, by a member of your own gender. However, sexual harassment far extends the typical scene of a male boss seducing a young, female employee. Men can and have been known to sexually harass other men at work, and women can sexually harass other women at work— in either instance, the behavior is deplorable and illegal. Whether you were discriminated against because of your gender, subjected to unwanted sexual advances or provoked due to your sexual orientation, legal remedies may be available.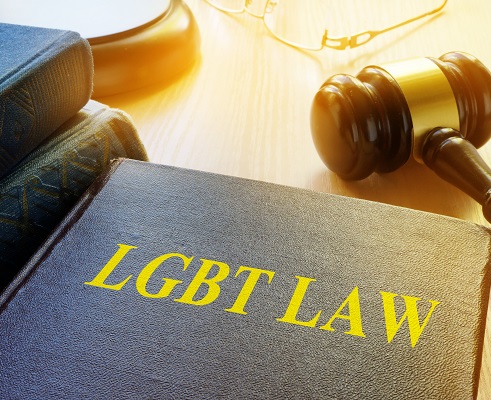 The sexual harassment lawyers at the employment law firm of Derek Smith Law Group protects workers who have been treated unfairly at their place of employment. Sexual harassment in any form should not be tolerated. You have legal rights and our sexual harassment attorneys fight to uphold justice inside and outside of the courtroom. Whether through an EEOC claim or a sexual harassment lawsuit, we will walk you through every phase of the process.
We represent employees' rights against same-sex sexual harassment and workplace discrimination. Our top-rated sexual harassment and employment discrimination attorneys offer a free consultation and charge no fee unless we recover in your sexual harassment case.
If you are an employee and need representation in an employment law issue, contact us for a free review with an employment law attorney today.
Call Us To Get A Free Consultation
What is same-sex sexual harassment?
When defining sexual harassment, the EEOC says "both victim and the harasser can be either a woman or a man, and the victim and harasser can be the same sex." Harassment sexual or otherwise is illegal when it is so frequent or severe that it creates a hostile or offensive work environment or when it results in an adverse employment action. For example:
You are a man, and your male co-workers single you out. They call you offensive names, touch you inappropriately and leave sexually-explicit images in your work space.
You are a woman, and your female boss tells you to wear suggestive clothing to entice customers. She asks you personal questions about your sex life and offers inappropriate personal information.
In one EEOC case, four female bank tellers employed at a Reno, Nev., Wells Fargo branch regularly faced graphic sexual comments, gestures, and images from a female service manager and another female bank teller.  The harassment included invasive comments about their bodies and sex lives as well as inappropriate touching and grabbing. Wells Fargo failed to take corrective measures to end the offensive conduct, and the Courts ruled in the harassment victims' favor.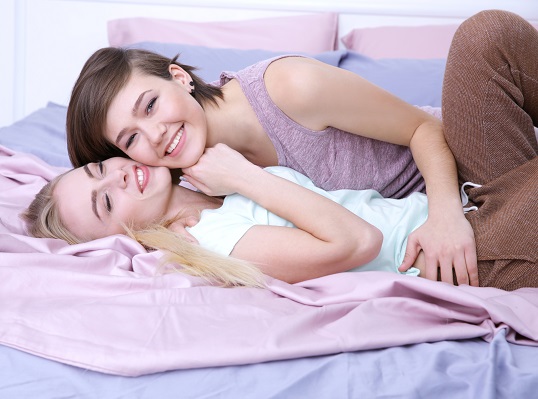 Federal law doesn't prohibit simple teasing, offhand comments, or isolated incidents that are not very serious.  For example, in a 2012 EEOC case against The McPherson Companies, Inc. in the state of Alabama, the Courts dismissed the claim against a male worker who was subjected to repeated comments such as "homo," "faggot," and "queer" from other male workers.  The reasoning behind the ruling was "everyone got a dose of ugly talk, delivered casually and without apparent malice." However, if a federal case is dismissed, you can bring your claim to City or State courts, where the laws are a bit more liberal. In fact, New York City has some of the most pro-victim statutes in the country.
Male on Male Sexual Harassment in the Workplace
In fact, recent studies have shown that more and more men continue to come forward in an effort to report the sexual harassment that they too have encountered in the workplace. Sexual harassment does not exclude men; it is a universal problem that needs to be addressed by all genders regarding both men and women alike. As a male, you may be wondering what the signs of Male on Male sexual harassment are. Here are three signs that are a good indication you may be dealing with same sex sexual harassment in your workplace:
Someone is asking that you perform a sexual favor in exchange for a promotion or in exchange for keeping your job.
Someone in the office may be making sexist remarks and/or jokes that make you and/or your coworkers uncomfortable.
An individual in the office is making lewd noises, whistling, or staring; or even leaving inappropriate gifts, phone calls or notes left on your desk.
Yes, sexual harassment comes in various forms and can be extremely unpredictable.  Here are some surprising facts you will want to keep in mind when trying to determine if your situation could ultimately be a case of sexual harassment:
The victim and/or the harasser can be male or female. The harasser does not have to be the opposite sex.
The victim does not have to be the person being harassed; he or she can simply be someone who is offended by the misconduct of the harasser.
The harasser can be the victim's supervisor, a supervisor from a separate department, a co-worker or a non-employee of the company.
If you believe that you may be the victim of sexual harassment in New York City, New Jersey, Philadelphia or Miami, here are some steps that you may want to take:
Confronting the harasser is an option only if you are feeling comfortable enough to do so. Explain to the harasser that his/her conduct is offensive to you and it needs to end immediately.  As an alternative, you may wish to report the conduct to a supervisor or the Human Resource Department instead of approaching the harasser.
It is important that you document the dates, times and names of those you contacted to report the incidents; also the details about the conduct that the harasser is inflicting on you. This information is important in building a case for taking additional action if necessary.
Seek the legal representation of a competent, experienced attorney who can handle your case and fight for the justice you deserve. This step is essential in getting to the bottom of the problem in an effort to get the issue resolved.
Employment Discrimination Based on Sexual Orientation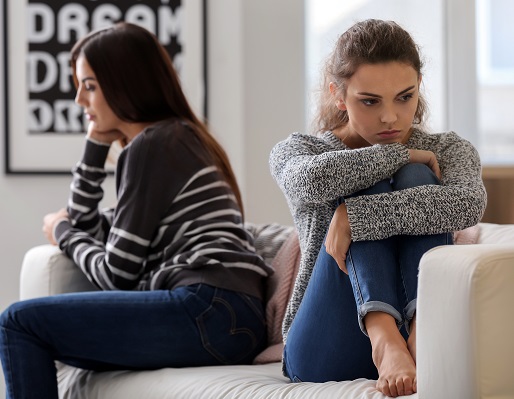 Members of the LGBT community are particularly susceptible to same-sex sexual harassment. The Sexual Orientation Non-Discrimination Act (SONDA) is a New York law that prohibits discrimination on the basis of sexual orientation. SONDA defines sexual orientation as "heterosexuality, homosexuality, bisexuality, or asexuality, whether actual or perceived.
SONDA added the term "sexual orientation" to the list of specifically protected characteristics in various State laws, including the Human Rights and Civil Rights Law. Federal Law currently does not prohibit sexual orientation discrimination.
If you are an employee and need representation in an employment law issue, contact us for a free review with an employment law attorney today.
Call Us To Get A Free Consultation
Get a Valuable Same-Sex Sexual Harassment Attorney in Your Corner
You are entitled to work in a peaceful environment, one that is free from hostility so that you can perform your job up to the level of expectations that your employer demands from you. Your employer would not think twice about letting you go if you fail to do what's expected, so don't think twice about doing what's right. Report any wrongdoings that you see or are directly experiencing to the proper point of command so that the problem(s) can be resolved.
The sexual harassment attorneys at the employment law firm of the Derek Smith Law Group helps fight back against employment discrimination and sexual harassment. Put our attorneys' experience and expertise to work for you. For a free consultation, contact us at 800-807-2209. Our sexual harassment lawyers serve clients in Manhattan, Brooklyn, Queens, the Bronx, and Staten Island and throughout the state of New York. We also represent employees' sexual harassment cases in New Jersey, Philadelphia, and Miami.
Different Types of Sexual Harassment Cases We Handle: