Sexual Harassment Lawyers in New York City, New Jersey, Philadelphia & Miami
Our sexual harassment attorneys explain your rights as an employee at company-sponsored parties
Can off-site sexual harassment at company-sponsored event result in potential liability for the company? — Parties, picnics, and other off-site company events are perfect for co-worker bonding and provide a chance to let your hair down. Unfortunately, alcohol decreased inhibitions, and carelessness also provides a breeding ground for sexual harassment. You might not think you have a sexual harassment claim if the incident took place off-site or after-hours. However, your employer might still be responsible in a court of law.
Whether the harassment happened in the office, at the hotel, or in a bar, the sexual harassment attorneys at the Derek Smith Law Group fight to protect your employee rights when needed. Even if you are unsure if you have a sexual harassment case, let us evaluate the facts and advise you on how to proceed. We take every case on a contingency fee basis, meaning if we don't recover compensation on your behalf, we do not get paid.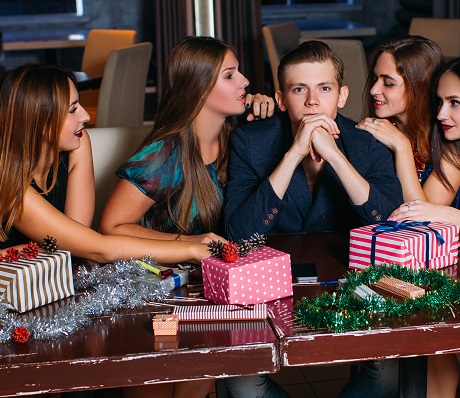 If you are an employee and need representation in an employment law issue, contact us for a free review with an employment law attorney today.
Call Us To Get A Free Consultation
Examples Of Off-site Harassment At Company-Sponsored Parties
Sexual Harassment during work hours may look a little different than inappropriate conduct which happens after hours. You probably were not wearing typical work hour attire, and you may have been consuming alcohol. The conversation may have taken an off-color turn. Some specific examples which may constitute off-site sexual harassment include: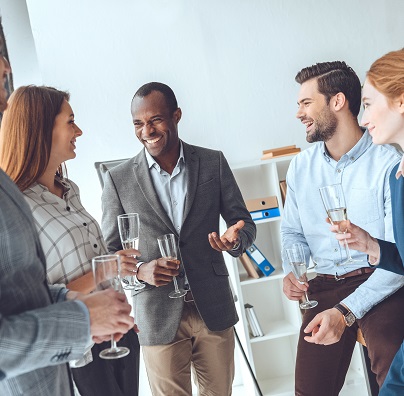 Using mistletoe in an attempt to kiss co-workers
Unwelcome invitations to go home with someone after the party
Sexual comments about co-workers' attire, e.g. "Your breasts look amazing in that dress"
Purposefully encouraging someone to drink to lower their inhibitions
Giving sexually-themed 'gag' gifts for Secret Santa
Playing party games of a sexual nature
In some instances, sexual harassment has been occurring during work hours already and the harasser uses a holiday party to escalate the harassment. So, when meeting with a New York City sexual harassment lawyer, be sure to include all circumstances under which harassment occurred.
When does offensive behavior constitute sexual harassment?
To be considered sexual harassment under City, State, and federal laws, the conduct must be severe or pervasive. In most cases, a one-off incident probably is not severe enough to consider legal action. However, if the incident was 'severe' enough, it could equal sexual harassment. Such cases at a company party may include sexual assault, rape, or forcible touching.
A single incident that happened at the company won't be considered "pervasive." But, if you have been harassed over a period of time at work and the harassment continues at the company gathering, the conduct could be included in a sexual harassment claim.
Take legal action against your Employer
Sexual Harassment in the workplace is illegal. Sexual Harassment during company-sponsored events is illegal. The sexual harassment lawyers at the Derek Smith Law Group will uphold your legal protections against this unlawful behavior. We help you obtain full and fair compensation — and we don't get paid unless you win. To get started use the Contact Us button for a FREE CONSULTATION or call us at 800-807-2209. The Employment Law Attorneys at the Derek Smith Law Group, PLLC represent employees in Manhattan, Brooklyn, Queens, the Bronx, Staten Island and throughout New York as well as New Jersey, Pennsylvania, and Miami.