EEOC Claims Lawyer
Have you suffered discrimination or harassment in the workplace?
The Derek Smith Law Group has handled countless EEOC claims and employment-related lawsuits in and around New York City, New Jersey, Pennsylvania and Miami. We fight aggressively on your behalf to get you the compensation you deserve. If you are an employee facing discrimination or sexual harassment in the workplace. You may have to file a complaint with the Human Resources department and ask the aggressor to stop but things just are not getting better.
What is your next step? Before pursuing a lawsuit, file a claim with The U.S. Equal Employment Opportunity Commission (EEOC). You must bring a charge to the EEOC prior to filing an employment discrimination or sexual harassment lawsuit in federal court. Our EEOC claims lawyers in New York City, New Jersey, Philadelphia and Miami can assist you in filing your EEOC claim and throughout the entire EEOC process.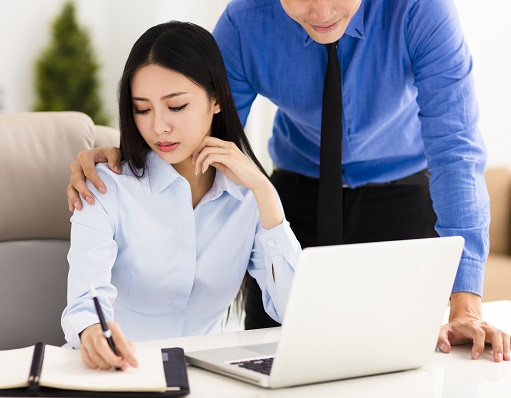 If you are an employee and need representation in an employment law issue, contact us for a free review with an employment law attorney today.
Call Us To Get A Free Consultation
What is the EEOC?
A government agency, the Equal Employment Opportunity Commission enforces federal laws prohibiting employment discrimination. As a note, sexual harassment is considered a form of gender discrimination, and harassment claims can be brought to the EEOC. Under these laws, you are protected from workplace discrimination or harassment based on your:
| | | | |
| --- | --- | --- | --- |
| | | Sex (including pregnancy) | |
| | | | |
You may also bring an EEOC charge if you were a victim of retaliation when you complained of discrimination, or were involved in a lawsuit or investigation. Discrimination laws apply to various work-related activities, including hiring, firing, promotion, wages, training, benefits and harassment.
What are the requirements for an EEOC claim? How does an EEOC claim work?
Knowledge is power — you should know what you're walking into before you approach the EEOC. Only an EEOC attorney with experience handling employment discrimination cases can review your specific case and let you know if you are eligible. However, here are some of the basic criteria:
Your job must employ at least 15 people, or at least 20 people in age discrimination cases. (If less than 15 people, you can still bring a lawsuit under state or city law)
You need to file a claim within 300 days of the alleged discriminatory act in New York, New Jersey, Pennsylvania and Florida.
Independent contractors are not covered by anti-discrimination laws except they may be covered under New York City law as well as Federal 42 USC 1981 anti race discrimination law.
You are protected by law if you are an employee, a job applicant, a former employee or participant in a training or apprenticeship program
American workers employed by U.S. companies overseas are protected by U.S. anti-discrimination laws
Age discrimination charges are reserved for employees aged 40 or older except under the New York City law, you can be under 40 years old.
Even if you feel your situation does not meet the requirements, consult with legal counsel to learn how else you can proceed with your employment discrimination or sexual harassment case. Different EEOC coverage may apply to private employees, government employees, employment agencies or labor unions. Call our EEOC claims lawyers in New York City, New Jersey, Philadelphia or Miami today for a free consultation.
A successful EEOC claim
Once you file a claim with the EEOC, the Commission invites both parties to mediation and investigates the charge if necessary. If they conclude discriminatory practices had occurred, you may be entitled to compensation. According to the EEOC itself, "Whenever discrimination is found, the goal of the law is to put the victim of discrimination in the same position (or nearly the same) that he or she would have been if the discrimination had never occurred."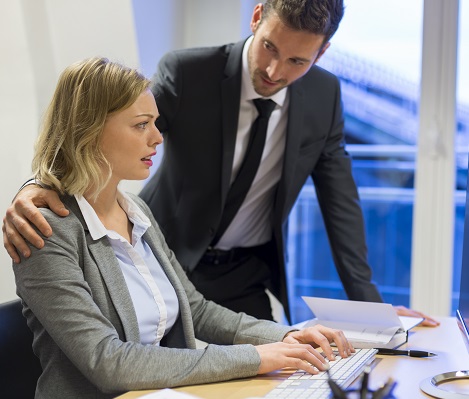 In other words, the EEOC sets out to make right the wrongs committed by your employer or co-worker. For example, if you were fired due to discriminatory practices, you may be able to receive remedies for past and future lost wages. You may also receive non-compensatory remedies for emotional distress and punitive damages. If the EEOC finds no violation of the law, you will be given a Notice of Right to Sue and you can file suit in a court of law.
Your New York EEOC claims attorney explains the mediation process
Afraid to file a charge with the Equal Employment Opportunity Commission? Worried about an embarrassing investigation and lengthy claims process? Suffering through employment harassment and discrimination is painful enough. The EEOC seeks to lessen your trauma by providing opportunities to resolve your claim through mediation. A form of Alternative Dispute Resolution, mediation is a non-adversarial and confidential method for resolving conflict. For full information about the EEOC, mediation, and employment discrimination or sexual harassment claims, speak with a harassment lawyer at the Derek Smith Law Group, PLLC.
What is EEOC mediation?
Mediation is used to settle legal disputes between two or more parties. A third-party, certified mediator helps both sides come to a resolution to efficiently resolve your discrimination or harassment case. Mediation's benefits include:
Confidentiality. Mediation sessions and the resulting settlement agreements are confidential.
Timeliness. Mediation sessions can be completed in a manner of hours or days, rather than months of EEOC investigation or even years a lawsuit can take. One mediation session typically lasts three to four hours.
Cost-effective. There is no charge to either party for attending mediation sessions.
Control. You have more power over how mediation sessions proceed as opposed to an EEOC investigation or lawsuit. You can help design your own solution, rather than having a judge or EEOC official decide your fate.
Non-hostile. Since mediation is non-adversarial, you don't have to endure a battle against your employer or former employer. In fact, you don't even have to be in the same room as your employer during mediation sessions.
Mediation's success is dependent on you and your employer's willingness to resolve the charge quickly and effectively. Consult with your attorney during the process so you fully understand your legal rights. Only your lawyer — not the mediator — can offer you legal advice.
How does EEOC mediation work?
EEOC Lawyer in New York City, New Jersey, Philadelphia & Miami
Once you file a charge, the EEOC contacts you and your employer to see if both parties are interested in participating in voluntary mediation. If both parties agree, sessions are scheduled and the charge is assigned to a trained and experienced mediator. You can bring your attorney if you choose. Successful mediation ends in a signed agreement enforceable in court.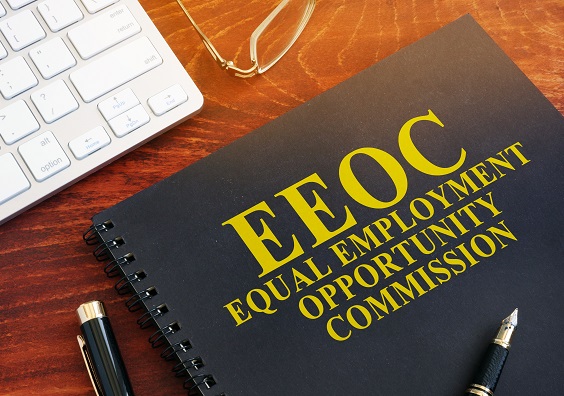 Your claim proceeds to the investigation stage if:
Either party turns down the opportunity to meditate
Parties do not reach an agreement during mediation sessions
Do not settle for less than you deserve. While mediation helps you and your employer reconcile differences amicably, stand your ground if you are being lowballed. A skilled New York discrimination lawyer can be your number one ally during the process.
EEOC attorney wants you to win
You've been through enough. Let the Derek Smith Law Group take over from here. For help filing an EEOC claim or discrimination lawsuit, contact us today. Stand up to your harasser and get the legal justice you deserve. Our EEOC lawyers offer a free consultation and if we accept your case we charge no fee unless we recover for you.
Timelines For Filing EEOC Claims | Helpful tips from your EEOC attorney
When your rights have been violated, when you have been harassed or discriminated against at work, it's time to fight back. Victims of workplace discrimination in New York should first consult with an attorney experienced in discrimination and sexual harassment litigation before taking legal action. Depending on your circumstances, the next step may be filling a claim with the Equal Employment Opportunity Commission (EEOC). Before you can bring a lawsuit to federal court, you must file a charge with the EEOC first. But how long do you have to file a charge? What are the statutes of limitations?
EEOC charges: 180-day and 300-day rules
Timeliness is essential when pursuing EEOC charges. The basic rule is you have 180 calendar days to file a charge with the EEOC from the date the discrimination took place. Say your boss fired you because of your age or because you refused his sexual advances. You would have 180 days from the date of your termination to contact the EEOC.
The 180-filing rule is extended to 300 days if there is a state or local agency that also prohibits employment discrimination on the same basis. So, if New York State or municipal law also deems the discrimination you faced illegal, you have a total of 300 days to file a charge with the EEOC. The EEOC is governed by Title VII of the 1964 Civil Rights Act, but much overlap exists between New York State and City Human Rights Laws.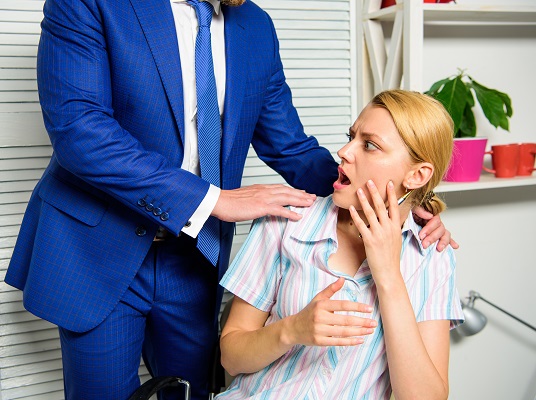 So, there is a fairly good chance your situation may apply — however, only your EEOC attorney can give you an accurate assessment. If the 300 days have passed, you can still have up to 3 years under the New York City and New York State Discrimination Laws. Additionally, if the case is a racial discrimination case, you may have up to 4 years from the discrimination to sue in Federal Court under 42 USC 1981.
For age discrimination, the filing deadline is only extended to 300 days if there is a state law prohibiting age discrimination in employment, but the deadline is not extended if only a local law prohibits age discrimination. Additionally, these time limits do not apply to claims under the Equal Pay Act because to go to court under that Act, you do not have to file an EEOC charge first. However, many Equal Pay claims also fall under the umbrella of Title VII, so you may also want to file an EEOC charge within the time limits prescribed as well.
These statutes of limitations only apply if your company employees 15 or more people, or 20 or more people for age discrimination cases. If your employer has less than 15 workers, you may have to go straight to state court. State Court can hear both City and State Law claims.
Timelines for on-going harassment in New York, New Jersey, Philadelphia & Miami
What happens if you face harassment or discrimination over a period of time? Many victims endure months or even years of hostile and discriminatory behavior. In cases of on-going harassment, you have 180-days or 300-days from the date of the last incident to record an EEOC charge. When investigating your charge, the EEOC takes into account all harassing or discriminatory behavior you faced, even if several incidents exceeded the 180 or 300-day mark. Examples may include being subjected to racist remarks over a period of time, repeated and unwanted sexual advances, or enduring recurring taunts about your religion.
If more than one discriminatory event took place, the 180 or 300 day deadline typically applies to each event. Perhaps you were denied a promotion due to your gender. Then, one year later, you were fired for being a female. Say you file a gender discrimination charge with the EEOC 100 days following your termination. The charge would not apply to the original denial of promotion because it exceeds the 180 or 300 day mark.
EEOC attorney represents your best interests
If you're confused about EEOC claims, deadlines, and if your situation applies, you are not alone. That's why the Derek Smith Law Group patiently works with every client that walks through our doors, taking the time to explain your legal rights and options. Don't be afraid to contact us today. You deserve to get your life back.
EEOC Charges for Sexual Harassment Claims in NY-NJ-PA-FL
Once you have been traumatized by sexually harassing behaviors in the workplace, you need to learn where to turn for help. The U.S. Equal Employment Opportunity Commission (EEOC) pursues justice on behalf of victims of workplace discrimination, including sexual harassment. To file a lawsuit in federal court, you must file a charge with the EEOC first. In New York, your sexual harassment attorney can guide you through the claims process.
What does the EEOC constitutes as sexual harassment?
To learn if your specific situation meets EEOC criteria, speak with an attorney well-versed in New York, New Jersey, Philadelphia and Miami and Federal sexual harassment standards. In general, the following behaviors may constitute sexual harassment by the EEOC:
Unwelcome sexual advances
Requests for sexual favors
Other verbal or physical conduct of a sexual nature that affects your employment, interferes with work performance or creates a hostile work environment.
To be considered harassment, the unwelcome conduct generally must be ongoing and repeated. Or, a one-time incident may be considered harassment if the behavior was severe enough in nature.
What you may not know about sexual harassment: both the victim and the harasser can be either a man or a woman. Additionally, the victim and harasser can be of the same sex. You can be harassed by a supervisor, co-worker or supervisor of another department. If you've been victimized by a client or customer who is not employed by your employer, it may also be considered sexual harassment.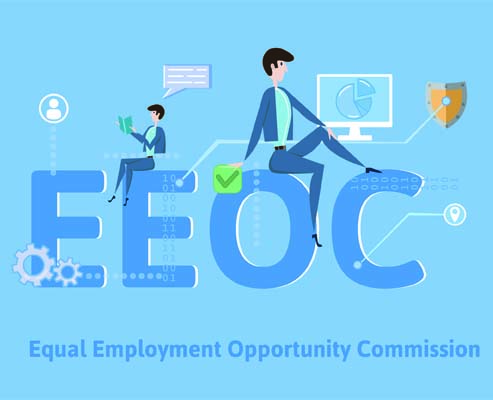 Furthermore, the harassment does not necessarily have to be sexual in nature. If you have been targeted simply because of your gender — such as being teased for being a woman — you may file a sexual harassment claim.
Employers can also be punished for retaliating against you for reporting sexual harassment, filing a discrimination charge, participating in an investigation or testifying in a sexual harassment lawsuit in New York, New Jersey, Philadelphia and Miami. By example, if you were fired for filing a harassment claim, this may be considered retaliation.
How do I proceed with my EEOC charge?
First, within your organization, let your harasser know the behavior is unwelcome and it must end. Follow all employee procedures for filing a grievance, such as reporting a claim to the Human Resources department. Speak with a lawyer and proceed with an EEOC charge.
Upon deciding to file a charge, you can do so in person at the nearest EEOC office or you can proceed by mail. You will be asked to provide your personal information and a description of the events which took place. You should provide dates and information about the company where the harassment occurred.
The EEOC notifies your employer or former employer, and all parties are invited to resolve the case through mediation. Your case could go a few different ways: the charges can be dismissed, an investigation could occur or the EEOC may issue a subpoena if your employer is uncooperative. If no violation of the law is found, you are given a Notice of Right to Sue and you can pursue your claim in a court of law. A lawyer can handle all of this for you and make sure that the procedure is handled properly. You should always opt for legal representation before filing with the EEOC. However, if you have already filed with the EEOC, you may still hire a lawyer afterward.
Put Our Employment Discrimination and Sexual Harassment Claims Attorney To Work For You
The EEOC attorneys at the Derek Smith Law Group is devoted to righting the wrongs done to sexual harassment victims in and around New York, New Jersey, Philadelphia and Miami. Don't try to go it alone — we are here to help, and walk you through this difficult time. Contact us today to learn more about our services.