Attorneys Can Help Navigate the EEOC Filing Process One Step at a Time
Discrimination in the workplace is illegal under many federal laws. As a victim of workplace discrimination, you must file your discrimination or sexual harassment complaint with the Equal Employment Opportunity Commission (EEOC). The EEOC is the federal agency that investigates and authorizes claims for unlawful employment discrimination and sexual harassment.
When you file an EEOC claim, you should work with a dedicated discrimination and sexual harassment lawyer with EEOC representation experience. Your attorney can ensure you file your claim within the time limit allowed by law. They can guide you through the process and advise you regarding mediation, settlement, and litigation. They will help make sure your entire filing process is seamless so that you can move to the next phase of the process quickly and easily.
What Is the EEOC?
The EEOC or the Equal Employment Opportunity Commission is the federal agency that monitors
employment discrimination
and
sexual harassment claims
. The EEOC handles any claims of employment discrimination against members of a protected class. You should file a claim with the EEOC when your rights are violated within a company with 15 or more employees.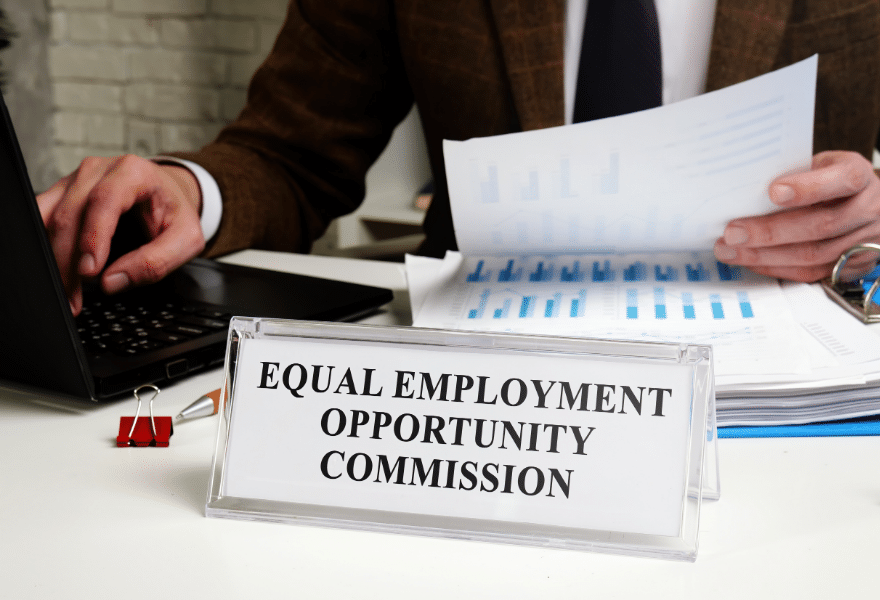 What Happens When You File a Discrimination or Sexual Harassment Complaint with the EEOC?
The EEOC has a precise investigation technique to follow through with your complaint. The following steps move your claim forward through the EEOC process:
The EEOC will contact your employer to give them a chance to "state their position." This part of the process is a way for your employer to provide a defense. This defense may help aid the EEOC investigation moving forward.
The EEOC will offer you an opportunity to mediate your claim with your employer.
The EEOC will write a formal request to your employer for supporting documents and relevant information. This information further helps build an employer's case.
The EEOC may request additional evidence from you.
The EEOC will meet with your employer and co-workers to gather information. The investigators may even subpoena documents from your employer.
The EEOC will offer another opportunity to mediate your claim with your employer.
If you do not settle your claim in mediation, the EEOC will issue a ruling and provide a Right to Sue letter.
Why Do You Need an Attorney for Your EEOC Charge?
Filing an EEOC charge is a legal action taken against your employer. It is the first step towards the litigation process. As a Plaintiff, you need an attorney to guide you through the process. You need to make sure you are filing the charge under the proper laws. This step ensures the EEOC will review your claim properly.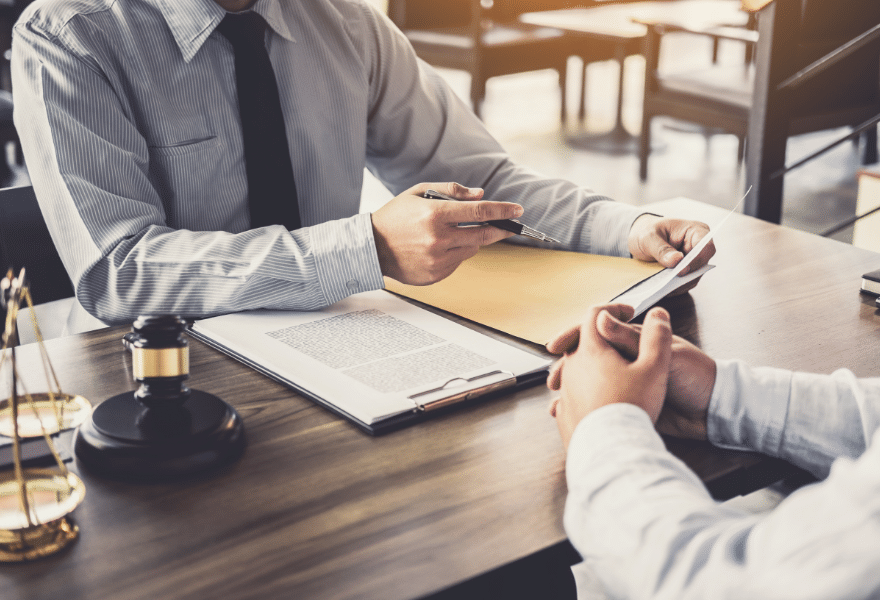 1. Statute of Limitations and Related Deadlines
Another reason an attorney is necessary for this process is to make sure you comply with all deadlines. The EEOC maintains filing deadlines. They also have a time limit to issue a Right to Sue Letter. Your attorney can calendar all deadlines and ensure they get met.
2. Attorney Protections
Once an attorney represents you, your employer cannot contact you regarding your charge. Having an attorney will protect you from harassment from your employer regarding your claim. Any questions regarding the investigation should get directed towards your attorney.
3. Compensation and the Settlement Process
Finally, the defense can choose to offer a settlement for your charge during the investigation process. Your attorney can help you navigate the settlement process. They also will make sure you receive fair compensation. Without an attorney, your employer can easily take advantage and settle for pennies of what your case is worth.
Contact Our Experienced EEOC Representation Attorneys for Your Free Consultation
If you are the victim of employment discrimination, you have the right to file a charge with the EEOC. You need an attorney to help you navigate the process and get the compensation you deserve. The experienced EEOC Representation attorneys at the Derek Smith Law Group can help.
Did You Experience Discrimination or Sexual Harassment at Work? Do You Plan to File an EEOC Charge Against Your Employer? An EEOC Representation Attorney Can Help You File Your Charge and Receive the Compensation You Deserve. Please Contact Us at 800.807.2209 to Learn More About Your Rights.