Race Discrimination Based on Hair is Illegal
Is hair discrimination a symptom of race discrimination in the workplace?
Have you lost a job because your boss didn't like your hair?
Were you denied a promotion or career advancement because your hair doesn't look like everyone else's?
Does your employer have a hair policy that infringes on your
heritage or religion
? Well, New York City has some good news for you! In an unprecedented move, the New York City Commission on Human Rights released guidelines ­outlining protections for hair and hairstyles for New York City. The first of its kind in the United States, the guidelines prohibit employers, public institutions, and law enforcement from enacting discriminatory policies that mandate manipulation of hair or take discriminatory action based on hairstyle.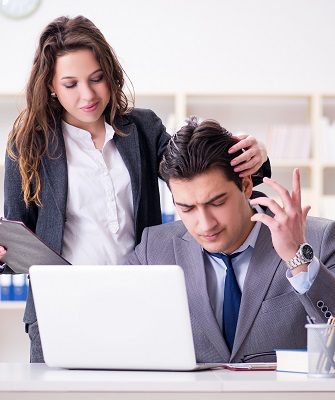 If you are an employee and need representation in an employment law issue, contact us for a free review with an employment law attorney today.
Call Us To Get A Free Consultation
So, what does this mean for you?
Your employer cannot create a policy prohibiting dreads, cornrows, or other cultural hairstyles in the workplace
Your employer cannot terminate you or take adverse action against you because you have an afro
Your employer cannot refuse to promote you or give you a raise because you wear braids to work
Bars, restaurants, and nightclubs cannot deny you entry because your hair does not fit their dress code
Your child cannot be forced to change their hairstyle in school, and cannot be reprimanded, suspended, or expelled because of it
If you complain to your employer about any of these actions, and they retaliate against you, your actions are protected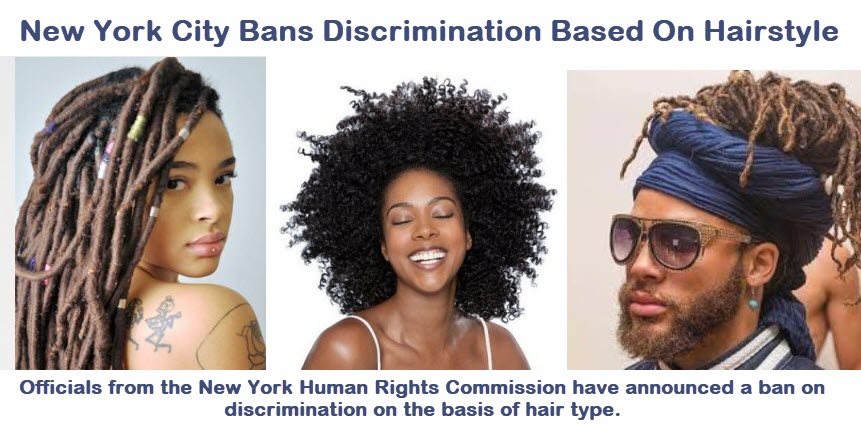 The guidelines specifically target racial-based discrimination in stating: "Anti-Black bias also includes discrimination based on characteristics and cultural practices associated with being Black, including prohibitions on natural hair and hairstyles associated with Black People." Further pushing the point home, the guidelines indicate that for "Black people, ,this includes the right to maintain natural hair, treated or untreated hairstyles such as locs, cornrows, twists, braids, Bantu knots, fades, Afros and/or the right to keep hair in an uncut or untrimmed state." The law is extremely broad in that it also protects communities that have religious or cultural connections with uncut hair (Native Americans, Sikhs, Muslims, Jews, Nazirites, or Rastafarians) and also other impacted groups such as Latinos, Indo-Caribbeans, and other nationalities who face barriers in maintaining natural hair.
In some cases, comments and conduct related to your hair can become sexual in nature. In these cases, it is important to remember that a statute of limitations on federal harassment claims may limit your recovery. For this reason, it is extremely important that you consult with a competent attorney who specializes in racial discrimination and sexual harassment.
Contact our Experienced New York Hair Discrimination Attorneys
At Derek Smith Law Group, PLLC, our experienced attorneys provide aggressive representation to people who have been discriminated against or sexually harassed. If you have been sexually harassed or assaulted, or if you believe that your employer engaged in unlawful employment practices, consult with an experienced Derek Smith Law Group, PLLC attorney. Our attorneys have years of experience litigating claims of discrimination, sexual harassment, and employee's rights in the workplace. With offices in New York City, Philadelphia, and Miami, we have recovered millions on behalf of our clients who were subject to unlawful employment practices. Let us stand up for you and your rights when it counts. If you need an attorney in New York, New Jersey, Pennsylvania, or Florida, please give our attorneys a call, toll-free at (212) 587-0760, for your free consultation.
Different Types of Workplace Discrimination Cases We Handle: