If You Are Fired from Work After Returning from Maternity Leave, You May Claim Wrongful Termination
When you return from paid or unpaid maternity leave, your employer must offer you the same job (or similar job) you had when you left. If they fire you from work instead of accommodating your return to work, you may have a wrongful termination case. Wrongful termination occurs when your employer uses your protected class status (pregnancy) or a return from FMLA leave as an excuse to fire you. Federal and state laws prohibit wrongful termination.
If your boss fired you from work shortly after returning from maternity leave, you have a right to seek justice. You need to work with a pregnancy discrimination lawyer to help you fight for your rights and receive the compensation you deserve.
What Are Your Rights Regarding Maternity Leave?
The United States does not have a federal law providing maternity leave. However, the Family and Medical Leave Act (FMLA) allows a new mother to take up to 12 weeks off work to bond with her new baby. This leave is unpaid medical leave.
FMLA Leave
Employers who have 50 or more employees must allow an employee who has worked at least 1,250 hours in 12 months to take this leave. Some of the rights under the law include:
Up to 12 weeks unpaid time off
The right to keep health insurance at the employer rate
The right to come back to your job or a job of the same pay rate and schedule
The right to keep employment after returning from using the leave
State Leave
Some state laws offer additional benefits for pregnant mothers taking maternity leave. Depending on your state, the leave may be paid or unpaid. However, all state laws require employers to allow you to come back to work at the same position you left or a similar position.
Keeping Your Job
When you take medical leave, your employer must keep your job or an equivalent job open for you. They cannot give you a position for which you are not trained or qualified. They cannot fire you from work when you return unless they would have fired you if you had not taken maternity leave.
Can Your Boss Fire You While You are on Maternity Leave or When You Return?
Your boss can fire you while you are on maternity leave. However, they cannot fire you because you are on maternity leave. Sometimes, employers may need to
reduce their workload
. Therefore, they will lay off an entire department. If you happen to be part of that department, you can receive a layoff notice while on maternity leave.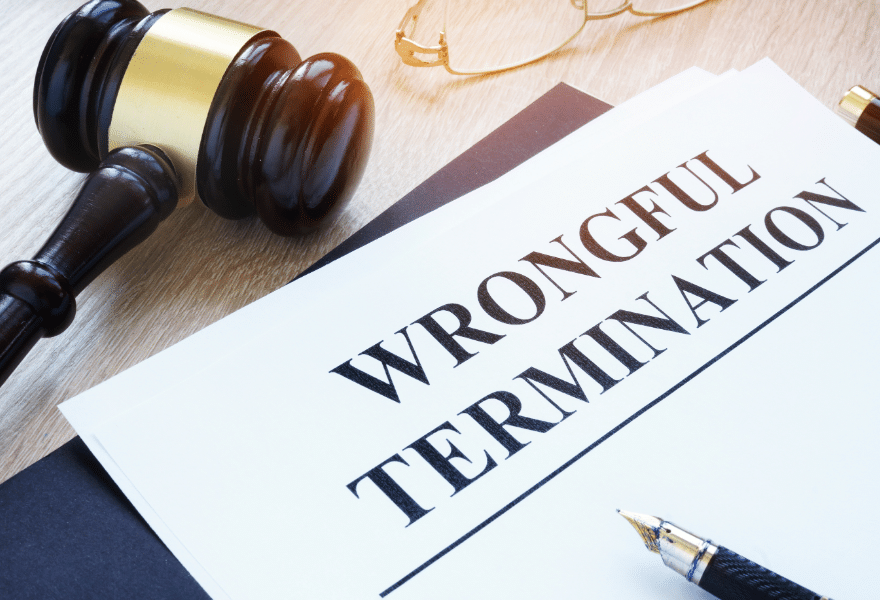 Fired for Good Reason
In some situations, a complaint or issue arises that may be related to work completed a few weeks or months ago. Unfortunately, it may arise while you are on maternity leave. If the issue or complaint is grounds for termination (as per company policy), your employer may request a meeting with you to hear your side of the story. After that point, they may terminate you for reasons relating to the complaint or issue.
Protections from Firing
Your boss cannot terminate you while on maternity leave or when you come back and keeping the rest of your department, calling it a necessary layoff. They cannot fire you just because you are on maternity leave. They cannot force you to take a position you are unqualified for because they needed to bring someone else in to fill your shoes while on maternity leave. These instances are all examples of retaliation and wrongful termination based on maternity leave.
What Should You Do If You Are Terminated After Returning from Maternity Leave?
If you returned from maternity leave and were fired soon after, you may have a claim for wrongful termination or retaliation. If you used the Family and Medical Leave Act (FMLA) for your maternity leave, you may file a lawsuit in federal court against your employer. The FMLA allows you to file your lawsuit within two years of the violation. The time limit is three years if you believe the employer willfully violated the law when firing you.
You may also have a right to file a claim in state court under state laws. Discuss your case with a pregnancy discrimination lawyer in your state to learn more about your rights.
Are You Entitled to Compensation If You Are Fired from Work Due to Taking Maternity Leave?
If you are the victim of pregnancy discrimination or violations of the FMLA leave relating to maternity leave, you have the right to seek compensation. You may request remedies from the court or your employer. Some remedies may include the reinstatement of your job and employee benefits. You may ask for relief, such as lost wages, legal costs and fees, money for pain and suffering, and emotional distress.
Do You Need an Employment Lawyer to Help You File Your Claim for Wrongful Termination?
When your boss fires you from work because you took maternity leave, he commits illegal termination. Illegal termination can be a form of pregnancy discrimination and retaliation. An employment lawyer can help you draft your claim for discrimination and retaliation. They can help you file your claim in the proper court or agency best suited for your claim. Finally, your employment discrimination lawyer can begin settlement negotiations with your employer as soon as you decide to enter a complaint against your employer. Your pregnancy discrimination lawyer can help ensure you get the justice and compensation you deserve.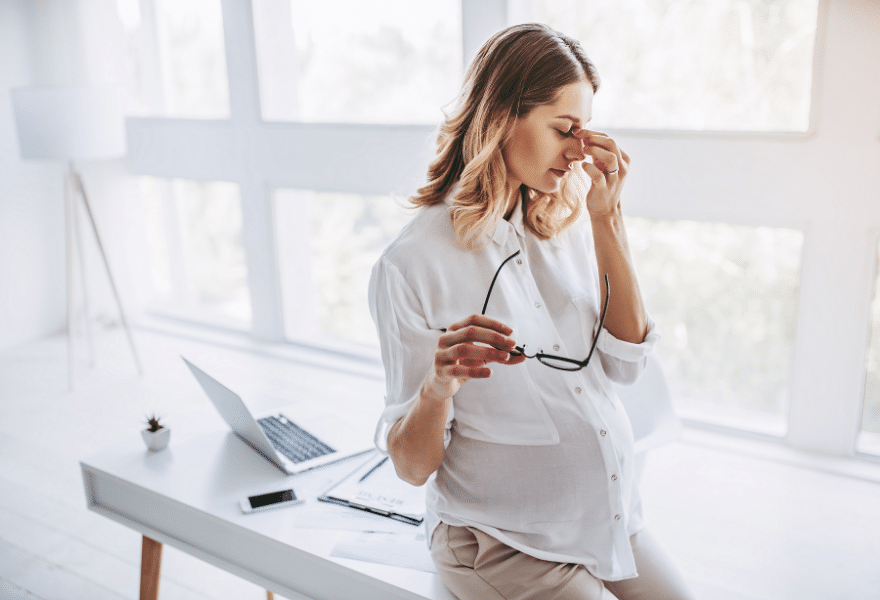 Our Experienced Wrongful Termination and Pregnancy Discrimination Attorneys Are Here to Help
You have a right to take medical leave to bond with your new child. Your job should be waiting for you when you return. If you were the victim of wrongful termination and retaliation when you came back to work from maternity leave, the experienced employment attorneys at the Derek Smith Law Group can help.
Did You Take Maternity Leave After Having a Baby? Did Your Boss Fire You from Work Out of Retaliation? We Can Help You Learn More About Your Rights. Please Call Us at 800.807.2209 for a Free Consultation.