"Sex trade on Capitol Hill"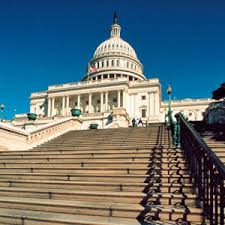 "Sex trade on Capitol Hill"
Miami— Last week, after a slew of sexual harassment claims directed at US government officials in recent weeks, the Senate passed a resolution that makes sexual harassment training mandatory for all senators, staffers and interns.
On November 14, 2017, during a House committee to examine sexual harassment policies within the chamber, Rep. Barbara Comstock, of Virginia, shared the story of a House female staffer who quit her job after a congressman had exposed himself to her after he requested the woman deliver documents to his house.
Rep. Comstock explained, "This member asked a staffer to bring them over some materials to their residence. And a young staffer ― it was a young woman ― went there and was greeted with a member in a towel. It was a male, who then invited her in. At that point, he decided to expose himself… She left, and then she quit her job."
Then Rep. Comstock asked the burning question, "What are we doing here for women right now who are dealing with someone like that?"
Why does this happen? One staffer suggested, "A lot of it has to do with being in a place where people who have power try to exert it to get what they want."
Apparently, women of Capital Hill have had enough of the status quo and this is the year of change. What has been the status quo in the past? Well, recently it was revealed that women in Washington, including lawmakers, staffers or interns, use various unwritten rules they adhere to and often share with one another in order to avoid uncomfortable encounters or worse.
These unwritten rules, passed down from generation to generation include avoiding male congressmen or senators who sleep overnight in their offices, and being alone with men in elevators, late-night meetings, or other places the use of alcohol might be involved. Moreover, it was advised that speaking up about sexual harassment could jeopardize their career.
Furthermore, many women described instances of quid pro quo sexual harassment. By way of example, the sexual advances from members of certain Congress or senior aides are reciprocated in the hopes of advancing one's career. "There's a little bit of a sex trade on Capitol Hill. If a part of getting ahead on Capitol Hill is playing ball with whatever douchebag — then whatever," said one woman.
Quid pro quo means "something for something" or "this for that" in Latin. Quid pro quo is a form of sexual harassment where the compensation, terms, conditions or privileges of an individual's employment is predicated on accepting unwelcomed conduct of a sexual nature. Quid pro quo sexual harassment is different from a claim of "hostile work environment," which is defined as unwelcomed sexual conduct when submission to such conduct is made either explicitly or implicitly a term or condition of an individual's employment.
Such power dynamics are not isolated incidences in Washington amongst some of our nation's most powerful leaders. This plays in a variety of workplaces. However, this all begs the question, if we cannot keep women safe and the federal government cannot assure equality in some of the most prestigious positions of government, what message does this send Americans and the world.
Women in the workplace have a voice that should be heard, not only when such horrible acts occur to them but if they see another individual being harassed or assaulted. It is an important step in the right direction for change to start on Capitol Hill, furthermore it is about time!
The Derek Smith Law Group, PLLC handles a multitude of cases that involve sexual harassment in New York City and Philadelphia. Call today to schedule a FREE sexual harassment legal advice Consultation in NY, NJ & PA with one of our top rated sexual harassment or employment discrimination legal Consultation in NY, NJ & PA with one of our top rated employment law or sexual harassment attorneys here at the Derek Smith Law Group. You can reach us online or by calling 877.469.5297. Our New York City, New Jersey and Philadelphia labor & employment law attorneys handle a variety of cases involving sexual harassment, racial discrimination, pregnancy discrimination, and other employment-related claims. We serve clients throughout New York, including Manhattan, Brooklyn, Queens, the Bronx, and Staten Island. We also have offices in New Jersey and $4.025 Million Jury Verdict Awarded in Employment Discrimination Case