Philly's Sexist Tech Scene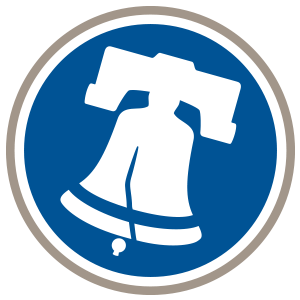 Philly's Sexist Tech Scene
Philadelphia, PA – Silicon Valley is not the only tech scene with discrimination problems and rampant sexual harassment. Yes, Philadelphia's emerging tech scene has the same problems and Philadelphia woman are not immune to the toxic, hostile work environment.
Recently, Ben Franklin Technology Partners reached out to in-the-know local tech leaders in the Philadelphia tech community to discuss sexual harassment and gender discrimination in their industry. An article was published about the discussion, however, sexual harassment made up only a minority of the discussion and quickly glossed over the important issue.
Since then, many women have come forth sharing their thoughts on sexual harassment in technology and particularly the tech scene in Philadelphia.
One woman, Briana Morgan (AKA @babefromtoyland), tweeted, "Every single woman I know in Philly tech – which is a bunch – has stories about being harassed in local tech based on their gender."
Ms. Morgan also wrote an article in response stating, "So yes, Philly's tech scene has a sexual harassment problem, because tech has a harassment problem. This harassment problem is inextricably intertwined with gender-based discrimination. It runs the gamut, from assumption after assumption, [from] "every woman in tech works on the marketing team," to sexual assault at tech events. [Many think] that the problem can't be that bad because they haven't heard about any specific instances… The vast majority of women I talked to before writing this told me their stories, but asked me not to share them — not even without details, because even vague descriptions are enough to identify agencies and individuals."
Obviously, just because we do not hear about such discrimination, does not mean it does not occur in Philadelphia or Silicon Valley. It was only recently that the tech industry—on a national level— has come under fire for its sexist practices and more women in the industry are feeling comfortable enough to speak out. Voicing such pandemic problems is not easy and many women only come forth after reaching their tipping point.
Back in June 2017, Google made headlines, for only having 25% of women fill leadership roles, and for having 20% of women in technical jobs like engineering and programming. Google is not alone, and these numbers likely are a representation of technology companies across the US. Moreover, many tech companies are struggling with low rates of non-white and non-male workers in addition to sexual harassment.
Additionally, back in August 2017, a survey of 950 men and women in tech found that 45% of female founders said they were sexually harassed on their way to the top. A majority of these women said they were propositioned for sex in exchange for funding, introductions, or a job; such propositions are a form of sex discrimination called quid pro quo sexual harassment. By comparison, only 10% of male founders claim to have experienced sexual harassment and reported instances of quid pro quo sexual harassment.
Women constantly deal with sexual harassment and other forms of discrimination. This is not a problem for only women in tech. This is a problem that cannot be solved overnight and will likely play out in the years to come.
Sex discrimination is prohibited under Title VII of the Civil Rights Act of 1964, but specifically, Pennsylvania State and Philadelphia have even stricter regulations for employers engaging in discriminatory conduct. The experienced Philadelphia sexual harassment attorneys at the Derek Smith Law Group, PLLC have years of experience litigating claims of gender discrimination. Working together with our New York City sexual harassment attorneys, we have recovered millions on behalf of our clients who were discriminated against because of their gender. If you feel you have been discriminated against because of your gender, please give our attorneys a call, toll-free, at 1877 4NYLAWS, for your free consultation
---
Call today to schedule a FREE sexual harassment or employment discrimination legal Consultation in NY, NJ & PA with one of our top rated employment law or sexual harassment attorneys here at the Derek Smith Law Group. You can reach us online or by calling 877.469.5297. Our New York City, New Jersey and Philadelphia labor & employment law attorneys handle a variety of cases involving sexual harassment, racial discrimination, pregnancy discrimination, and other employment-related claims. We serve clients throughout New York, including Manhattan, Brooklyn, Queens, the Bronx, and Staten Island. We also have offices in New Jersey and Philadelphia to serve you.
Make Sure Your Lawyers Have the Verdicts To Back Up Their Negotiations – Results Matter!