Intermittent FMLA Leave in the Workplace
Family and Medical Leave Act (FMLA) Leave May be Taken by a Family Caregiver One Day at a Time.
The FMLA allows employees to take intermittent leave. Intermittent leave means you divide the 12 weeks leave as you see fit. An employer cannot fire you or demote you for using intermittent FMLA time, whether for yourself or immediate family members. Any attempt to fire you from work, punish you, or discriminate against you for using intermittent FMLA leave violates your rights under federal law.
What Is the Family and Medical Leave Act?
The
Family and Medical Leave Act is a federal law
that allows qualified employees to take unpaid medical leave to care for themselves, a spouse, child, or parent. The FMLA provides the following benefits:
Up to 12 weeks of unpaid medical leave in a 12-month period to care for a family member, such as a child, parent, or spouse.
Up to 12 weeks of unpaid medical leave to care for their own debilitating illness.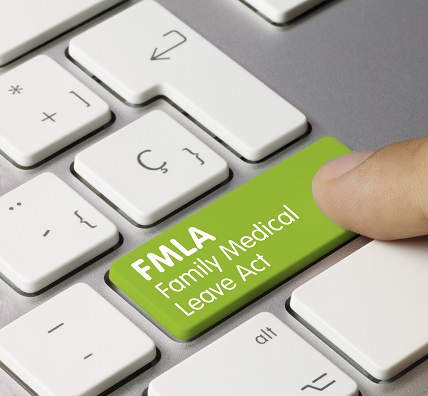 Up to 26 weeks of unpaid leave for military family caregivers
Ability to maintain health insurance at the employer's negotiated price.
Ability to return to your job or an equivalent job with the same pay rate.
Who Can Take FMLA Leave?
To be eligible for FMLA leave, you must:
Work for a company with 50 or more employees within 75 miles of your location.
Work at least one year for the company.
Work at least 1,250 hours within the year before your leave.
How Can You Use FMLA Leave?
You may use the leave to help a family member with a serious health condition. A serious health condition is defined as:
A condition that includes three days of inability to move or function properly.
A visit to the same healthcare provider at least twice in 30 days
How Can Military Families Use FMLA Leave?
Military family caregivers can take up to 26 weeks off to attend to issues that arise from a spouse, child, or parent deployed to active duty. These issues may include: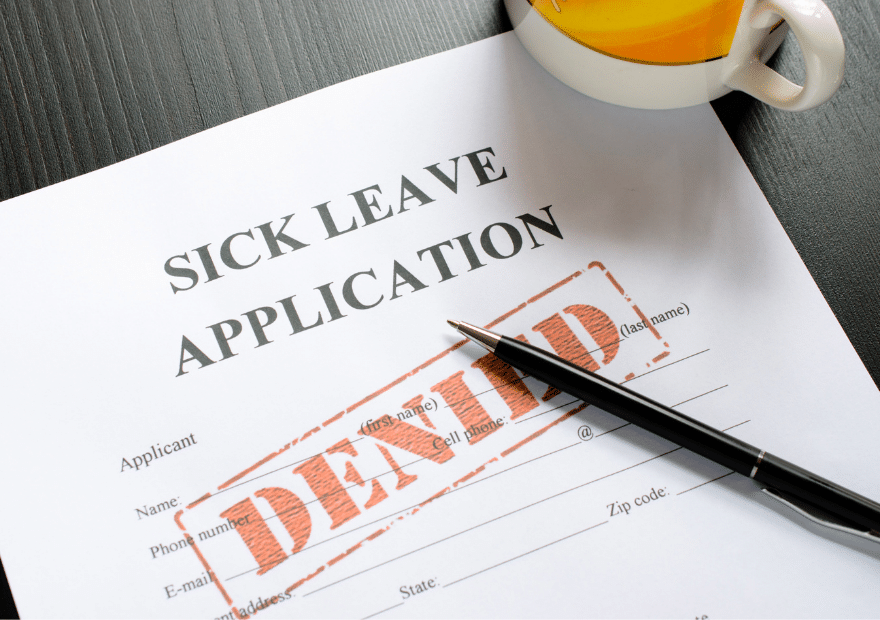 Finding appropriate childcare
Spending time with a family member on approved leave
Managing financial and legal obligations
Attending military events and activities
Going through counseling related to military leave.
What Is Intermittent FMLA Leave?
The FMLA provides qualified employees with 12 weeks of unpaid medical leave to use as needed in a 12-month period. Intermittent FMLA leave means that you will divide the 12 weeks as necessary. You may choose to divide the 60 workdays as follows:
One day a week for 52 weeks (leaving eight days to use as needed)
2 to 3 days a week until you use 60 workdays.
One week per month
Three weeks every three months
Any other variation of FMLA leave as needed until all 60 workdays are used.
Your employer must approve your intermittent medical leave. Unless it is an emergency, you must give your employer advance notice of your FMLA leave. Your employer or HR manager has the right to contact your loved ones' doctors to confirm the leave is necessary.
What Are Examples of Reasons to Use Intermittent FMLA Leave?
You may use intermittent FMLA leave for some of the following medical conditions:
Taking a spouse to chemo treatments once a week
Caring for your homebound parent for two weeks a month while the other caregiver is unavailable.
Attending follow-up doctor's appointments with your child every week for an injury
Taking your spouse for routine monthly medical testing for a diagnosed illness
Using one day a week towards the end of your pregnancy for doctor's visits and testing
Attending court hearings and meetings to finalize the adoption process.
What Are My Rights While Using Intermittent FMLA Leave?
Unless there is an undue hardship on the company, your employer should approve any verified intermittent FMLA leave. Once it is approved, your employer must follow the guidelines of the law. You cannot get fired from work because you are taking qualified FMLA leave, even if it is intermittently. Firing you for taking FMLA leave is wrongful termination.
Also, your employer may not harass you regarding the intermittent FMLA leave. Harassment includes spreading news throughout the office about your family's health concerns without your consent or threatening you that your job will not be available when you come back to work.
Consult an experienced employment lawyer if your boss denied you the right to return to work or violated your FMLA leave rights.
What Happens If Your Job Is Not Available When You Come Back to Work?
If your position is not available, your employer must give you a comparable position. The new position must provide the same pay and benefits as your original position. You must be qualified for the position. Otherwise, the change in position can be seen as retaliation because it sets you up to get fired from work.
How Do I File a Claim for Violations of the FMLA by My Employer?
If your employer violates your rights under the FMLA, you may file a lawsuit in federal court. If you believe the violation is on purpose, the courts give a time limit of 3 years. However, under many circumstances, the statute of limitations to file a lawsuit is two years. Discuss your case with a qualified FMLA lawyer to ensure you file your claim within the time limit allowed under the law.
What Compensation Is Available to Victims of FMLA Violations?
Victims of FMLA violations want compensation. You want financial relief and may even want your job back. The courts may offer financial remedies, such as money for emotional distress and pain and suffering, lost wages, and legal fees. They may also offer injunctive relief to help make you whole again.
How Can an FMLA Lawyer Help You with Your Lawsuit?
You have the right to take intermittent FMLA leave. If your employer denies you this right, you have the right to receive justice. A qualified FMLA attorney can help you stand up for your rights. They will help you draft a complaint to ensure your case gets its day in court. They will help you negotiate a settlement from the moment you decide to file a complaint.
Your employer will be armed with attorneys helping to defend his actions. Your attorney can anticipate his argument and ensure you have an advocate fighting for your legal rights.
Our Experienced FMLA Attorneys are Ready to Help.
The FMLA is designed to give you peace of mind while you care for yourself and your family. When an employer violates the laws, the effects on your mental and physical health can be devastating. If you are the victim of FMLA violations in the workplace, the Derek Smith Law Group's experienced attorneys can help.
Did Your Boss Deny Your Right to Intermittent FMLA Leave? Did You Get Fired from Work or Face Other Punishments Because You Used FMLA Leave Intermittently? Please Call Us at 800.807.2209 to Learn More About Your Rights.