UPDATE on LGBTQ Rights in the Workplace
On June 15, 2020, the Supreme Court of the United States rendered a decision upholding the rights of LGBTQ employees in the workplace. In a 6-3 decision, the Court stated Title VII of the Civil Rights Act of 1964 applies to sexual orientation and gender identity and expression. Sexual orientation and gender identity are protected classes under federal law.
The law prohibits employers from making negative employment decisions based on an employee's or job applicant's sexual orientation or gender identity and expression. This federal decision applies to any workplace with 15 or more employees throughout the United States.
The gender discrimination lawyers at the Derek Smith Law Group represent employees, students and groups of employees that have been discriminated against in the workplace or on a university campus because of their gender.
Our workplace discrimination Lawyers fight employers who discriminate against employees based on gender. Males and females in the workplace should be subject to the same policies, standards, and practices in all phases of employment. Employers are prohibited from making decisions based on stereotypes, presumptions about abilities, traits or the performance of individuals on the basis of sex or gender. While the terms "sex discrimination" and "gender discrimination" are often used interchangeably, there is a difference.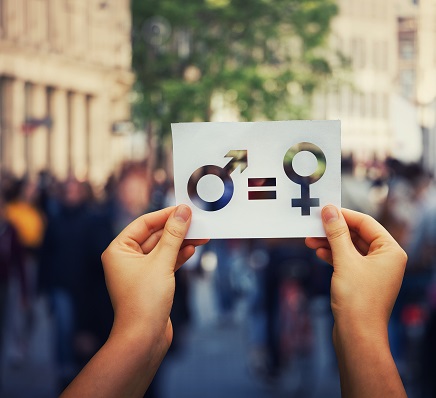 "Sex discrimination" refers to discrimination based on an individual's biological identity as male or female while "gender discrimination" refers to discrimination based on characteristics of an individual that are culturally associated with masculinity or femininity. New York, New Jersey and Pennsylvania law forbid employers from discriminating against employees based on sex or gender. Call our gender discrimination lawyers today for a free consultation in New York, New Jersey or Philadelphia
What is Gender/Sex Discrimination?
Although gender is being redefined by the day, legally, gender lawsuits have primarily focused on women. Gender discrimination generally takes four basic forms in the workplace including the following:
Disparate Treatment: when an employee is treated differently because of gender.
Disparate Impact: when company policies exclude or otherwise adversely affect employees on the basis of gender, even when unintentional.
Sexual harassment/Hostile Work Environment: when misconduct interferes with individual work performance or creates an intimidating, hostile, or offensive work environment.
Sexual harassment/Quid Pro Quo: misconduct linked to a grant or denial of an economic benefit.
Gender discrimination is a complex area of the law and workers should consult with discrimination lawyers if they feel they are being sexually harassed or treated unequally because of their gender.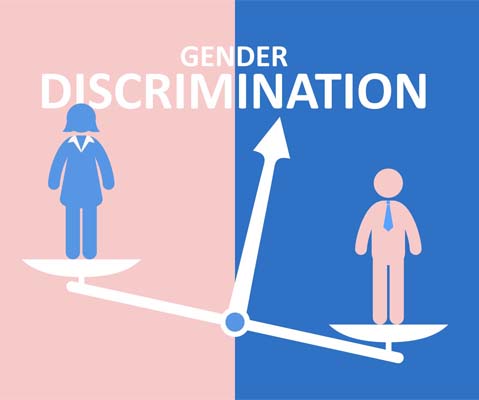 In 2016 the EEOC announced that IFCO systems will pay $202,200 in one of the commissions first sexual orientation discrimination lawsuits. The EEOC alleged that a supervisor at IFCO's Baltimore facility routinely harassed a lesbian employee based on her sexual orientation, making remarks such as "I want to turn you back into a woman" and "you would look good in a dress." The supervisor further made sexually suggestive gestures at her.
Days after she complained to management and called an employee hotline to report the harassment she was terminated. According to surveys reported by the non-profit GLAAD, more than 40% of lesbian, gay, and bisexual people and almost 90% of transgender people have experienced employment discrimination, harassment or mistreatment within their lifetime. While the landscape for LGBT workers is evolving more and more towards equality, employers still have a long way to go.
Organizations such as GLAAD and other non-profits help educate employees on their rights and provide support for LGBT workers. You are not alone. While certain outreach programs help empower you, a gay and lesbian discrimination attorney gives you the ability to fight for your legal rights.
The harassment lawyers at the Derek Smith Law Group, PLLC have years of experience representing victims of sexual discrimination. Recently, our experienced sexual harassment attorneys represented a lesbian chef Mirella Salemi in a landmark sexual orientation discrimination case against her former employer, Gloria's Tribeca Inc. A jury awarded Salemi $1.6 million after she endured years of sexual harassment and abuse from her ex-supervisor.
---
---
Is Transgender a Protected Class?
While a relatively new area of litigation, the Supreme Court has routinely held that discriminating against an individual because they are transgender is discrimination. In Glenn v Brumby, a transgender female brought a claim under the Civil Rights Act of 1964 alleging she was unlawfully discriminated against based on her sex. The court concluded that she was terminated because she was transitioning from male to female. The court held that a person is a transgender "precisely because of the perception that his or her behavior transgresses gender stereotypes." The court further stated there is a congruence between discriminating against a transgender individual on the basis of "gender-based" stereotypes. Because everyone is protected against discrimination based on sex stereotypes, such protections cannot be denied to transgender individuals.
Is Gender Identity a Protected Class?
Much like litigations relating to transgender issues, gender identity is a budding area of employment discrimination, the court has ruled that discriminating based on a person's gender identity is illegal under Title VII.
In Mitchell v. Axcan Scandipharm, Inc., an employee was diagnosed with a gender identity disorder and began presenting at work as a female after having presented herself as a male during the first four years of her employment. As a result, she was terminated. The employer moved to dismiss. The Court denied the employer's motion to dismiss, holding that because the complaint alleged facts showing that her failure to conform to the gender stereotypes of how a man should look and behave were the catalyst of her termination.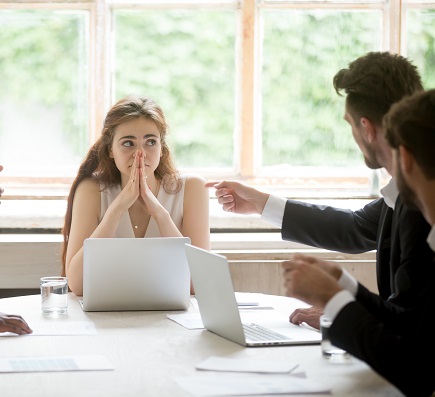 The Court further held that she has sufficiently pleaded claims of gender discrimination. The Parris v. Keystone Foods court held that a chicken processing facility had fired an employee based on her "gender non-conformity. The Court recognized that the employees claims were covered under Title VII's sex discrimination prohibitions.
While not explicitly a protected class, courts have routinely found ways to protect gender identity based on an individual's preference.
Contact Our Gender/Sex Discrimination Attorney
Gender/Sex discrimination does not disappear on its own. In fact, most harassment gets worse over time if you do not take immediate action. To learn how we can help you fight back, contact the Derek Smith Law Group Attorneys at 800-807-2209 for a free consultation to discuss your possible claim. Our attorneys are available to review your claims and prepare a solid case to recover the damages and justice you deserved.