Paternity Leave and the FMLA in the Workplace
Under the Family and Medical Leave Act (FMLA), Fathers Have the Right to Take Unpaid Paternity Leave.
The Family and Medical Leave Act (FMLA) helps fathers take unpaid paternity leave after a new child's birth, adoption, or addition of a foster child to a family. As a new father, you need to bond with your child. You need to help a new mother adjust to her new role. Having a baby, adopting a child, or fostering a child is life-changing.
Some employers refuse to honor a father's right to FMLA leave for paternity leave. If your employer denies you this right, you have the right to fight back. You need a dedicated FMLA attorney who will help you stand up for your workplace rights as a new father.
What Is the Family and Medical Leave Act?
The Family and Medical Leave Act (FMLA) is a federal law that allows qualified employees to take up to
12 weeks of unpaid medical leave
in a 12-month period. The leave can help you take time off to care for yourself, a spouse, child, or parent with a serious medical condition. To qualify for FMLA, the employers and employees must meet the following conditions: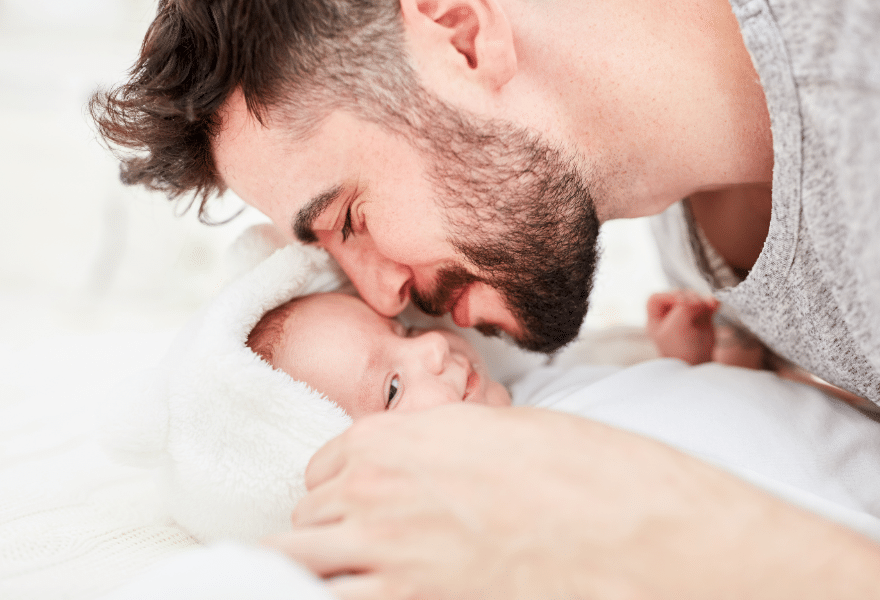 The company must have at least 50 employees in a 75-mile radius.
You must work for the company for at least 12 months prior to using FMLA.
You must work at least 1,250 hours during a 12-month period before using FMLA.
How Does Using FMLA Leave Benefit You?
FMLA gives you peace of mind that you will have a job with the same salary and benefits to return to when you are ready and able to come back to work. The benefits include:
Returning to your job or an equivalent position.
The equivalent position must have the same pay and benefits.
The equivalent position must be something for which you are qualified.
You may maintain your health insurance at your employer's cost.
What Are a Father's Rights Regarding Paternity Leave Under the FMLA?
Paternity leave allows a father to help care for a new mother. It also allows him to bond with his new child. Statistics show that paternity leave can help:
Increase a father's participation in the home.
Increase a mother's worth in her workplace.
Improve the health and well-being of children and families in general.
Reduce work-family conflicts.
Under the FMLA, a father has the right to request leave for up to 12 weeks. The leave provides time to bond with his new child. As with any FMLA request, the leave must be requested at least 30 days in advance.
Can Your Boss Deny You FMLA for Paternity Leave?
An employer may only deny the request if it causes an undue hardship on the company. Undue hardships occur when a company stands to lose excessive amounts of revenue or operations close or cease. If your leave does not cause this problem for a company, they cannot deny your leave.
Can Your Boss Fire You for Using FMLA for Paternity Leave?
A company cannot retaliate against you because you exercised your rights to paternity leave. You cannot get fired from work because you needed to bond with your new child. Issues like wrongful termination, demotions, reduction in hours, changing to a position for which you are not qualified, reduction in shifts, and other punishments are forms of illegal retaliation.
Do You Have to Use All 12 Weeks at Once When Using FMLA?
As a parent, you may choose to use all 12 weeks of leave at once. However, you may choose to use only a small amount of time. Therefore, you can save the rest of your FMLA time for other issues that may arise with the child, your spouse, or another family member throughout the remainder of the 12 months.
What Are Your Rights If Your Employer Violates Your Rights to Paternity Leave Under FMLA?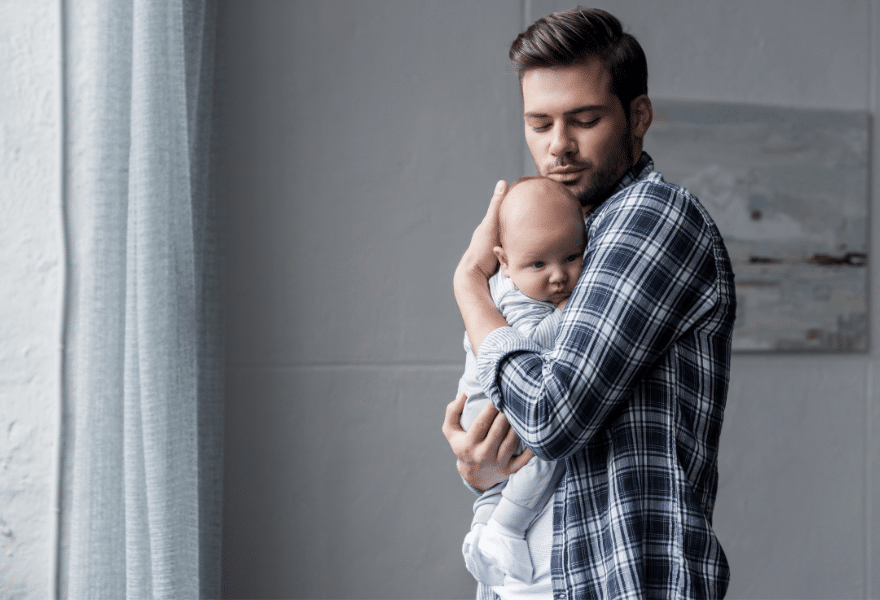 If your employer denies you the right to use FMLA leave or refuses to provide you with FMLA information, he has violated the law. You have the right to file a lawsuit in federal court. The time limit is typically two years to file a lawsuit. However, if your employer intended to violate your rights, you have a statute of limitations of three years to file the lawsuit.
Your dedicated FMLA lawyer will guide you to ensure you file your claims within the proper time frame under the law.
Can You Receive Compensation When Your Employer Denies You FMLA Leave?
Federal courts want to help compensate you for your losses. They may provide financial remedies, such as lost wages and punitive damages. However, they may also order your employer to rehire you and implement better systems to avoid this behavior in the future. Discuss your options for relief with your experienced FMLA lawyer before beginning the settlement process.
Do You Need an FMLA Lawyer to Help Your Claim?
Using FMLA leave as paternity leave in the workplace is your legal right. An FMLA lawyer will help you stand up for that right when your employer denies it. With your attorney's help, you can file your claim in the appropriate court within the legal time frame outlined in the FMLA law.
Your attorney will guide you throughout the process. They will help you anticipate the other side of the argument and help you negotiate a fair settlement within a shorter time frame. Working with an experienced FMLA lawyer will help ensure your claim has a chance at a fair and equitable settlement.
Contact Our Experienced FMLA Attorneys for Your Free Consultation
The FMLA gives you the right to enjoy time bonding with your new child and helping your child's mother. You should not worry about whether your job will still be there when you return. If you are the victim of the FMLA violations for your paternity leave, the experienced FMLA lawyers at the Derek Smith Law Group can help.
Did Your Boss Deny You the Right to Use FMLA Leave for Paternity Leave? Did He Fire You Instead of Granting Your Request for FMLA Leave? Please Call 800.807.2209 to Learn More About Your FMLA Rights for Paternity Leave?