A Mediation is a Binding Legal Proceeding. Do Not Enter without Representation.
An EEOC mediation is a legal proceeding that requires legal expertise. You should have proper legal representation, such as an employment discrimination attorney, with you during the proceeding. You risk signing a binding agreement that does not provide you with all the compensation you deserve. You need an experienced EEOC representation attorney to help ensure you receive the justice you so rightly deserve.
What Is Mediation in the EEOC?
The Equal Employment Opportunity Commission (EEOC) is the federal agency tasked with monitoring federal workplace
discrimination laws
. As a victim of
employment discrimination
,
sexual harassment
, or
retaliation
, you must file a claim with the EEOC. The EEOC will conduct an intake interview with you. They will also contact your employer and conduct an interview with them. Before conducting further investigation, the EEOC will offer you and your employer a chance to mediate your claim.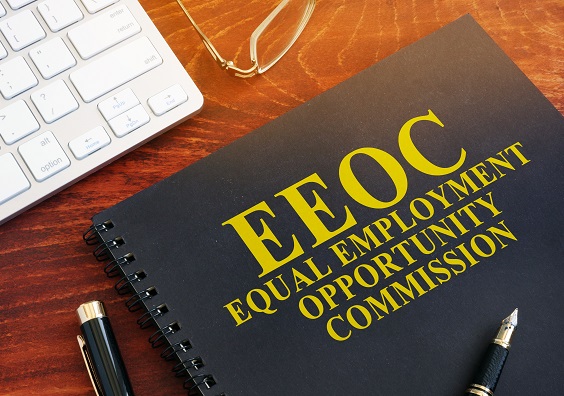 Mediation is also known as voluntary dispute resolution. It is not mandatory. However, the resulting agreement is binding.
What Can Happen in Mediation?
In mediation, you and your employer will meet to try to come to an agreement. You have two options:
Meet face to face. A mediator is present and can help guide you both through the discussion. The mediator is a neutral part of the process. He cannot provide you or your employer with legal advice during the process.
Sit in separate rooms. The mediator will go between the two rooms discussing the other side's stance. This process is especially helpful if there is some hate or distrust between you and your employer. For instance, if the case revolves around employer retaliation or getting fired from work in an act of wrongful termination, separate rooms may be the only option to attempt mediation.
Mediation is binding. If you sign the agreement, it will be upheld by the court as a binding legal document.
What Are the Benefits of Mediation?
Mediation is offered at two points of your investigation. It is offered within the first ten days of filing your claim and right before the Right to Sue Letter is issued. The benefits of mediation include the following two points:
Your claim may be dismissed within a matter of months, as opposed to years. Not only does it settle quickly, but the cost is also much lower since you can avoid court fees and excessive attorney fees.
Mediation allows you to see where your employer stands on the issue. You may sit through mediation and refuse to accept any offered agreement. However, you have the chance to listen to your employer's argument. Hearing your employer's argument can help your attorney better from your case.
Does Mediation Always End an EEOC Claim?
Mediation is optional. Entering a settlement agreement in mediation is also optional. Employers are often unwilling to provide you with a fair and equitable settlement during the mediation process. Therefore, it may not work, and you may find yourselves still going through the litigation process.
Why Is an Attorney Important for an EEOC Mediation?
Hiring an attorney to help you through mediation will help you in several ways. First, you will have a guide to help you understand your rights. Your attorney can help guide you through the entire process as your advocate. They will ensure you do not sign anything that actively works against your rights to receive justice. They will ensure you do not disclose any information that is not meant for disclosure.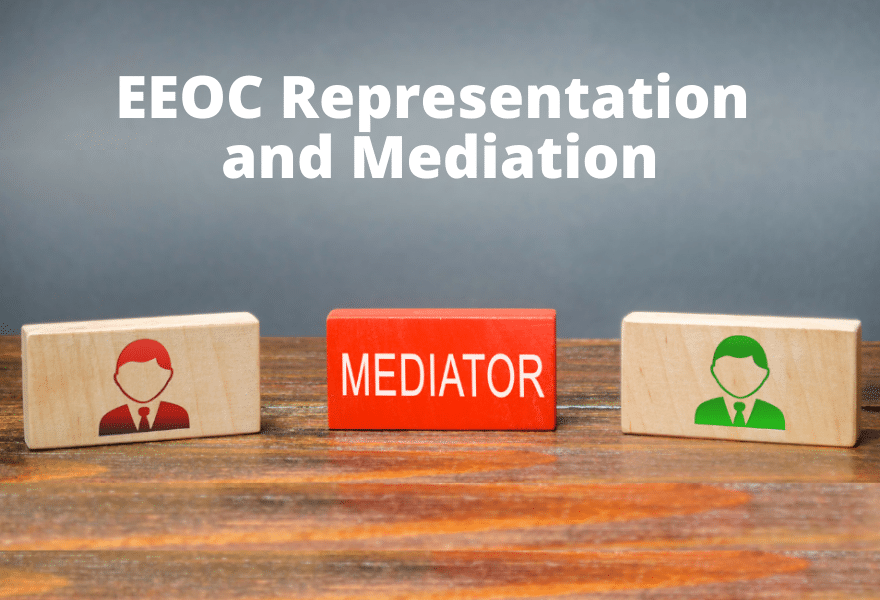 Your attorney is the only advocate you have in a mediation. The mediator is meant to be neutral and cannot advise you in any way. Your employer likely has an attorney to advocate for his rights. Therefore, your attorney is your lifeline to help ensure you have someone in your corner that can provide advice and work in your best interest.
Contact Our Experienced EEOC Representation & Mediation Attorneys for Your Free Consultation
You should never enter a legal proceeding without an attorney. There is too much risk that you can lose your rights. If you are the victim of employment discrimination and facing EEOC mediation, the experienced EEOC representation attorneys at the Derek Smith Law Group can help.
Are You Considering EEOC Mediation to Settle Your Discrimination or Sexual Harassment Lawsuit? Do You Want to Know More About Your Rights Under the Law? Please Call Us at 800.807.2209 for a Free Consultation.