Brooklyn Contractor accused of Criminal Sexual Conduct | Sexual Harassment Attorney NYC-NJ-PA
Female Customer attacked by Local Contractor
Bedford Stuyvesant, New York – A female Brooklyn resident in the Williamsburg section hired one of the borough's contractors, Paul Boateng, to complete repairs in her home. The resident found the contractor on a website that helps individual find local service, Yelp. Boateng's listing on Yelp labeled him as a handyman located in Bedford Stuyvesant.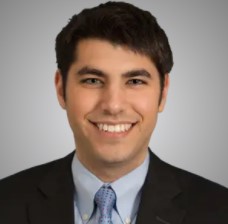 There was one review on Yelp regarding Boateng's service as a handyman. The review stated that Boateng provided "professional quality" results. It also described him as an honest man by referring to his actions when he ran out of a product. The previous customer said he purchased the extra paint, and presented the empty can to the customer for confirmation without him asking.
As a result of his excellent review, the female resident hired him. According to the police report, the contractor requested additional money from the resident. The resident declined his request, and then he raped her.
Court records explain that Boateng "grabbed" and coerce the resident into a closet, and then the rape took place. Currently, Boateng has been charged with "rape, criminal sexual act, sexual misconduct, and harassment." His bail has been set at $15,000. The victim is recovering has refrained commenting on the criminal sexual conduct and filing a lawsuit at the present time.
A neighbor of the perpetrator said Boateng is a father of a minimum of five noisy children. The neighbor also said Boateng was not aroung too often, but during times he was present, he was "very polite." A different neighbor described him as "an absent parent."
Recommendations for hiring Independent Workers
There was no way for the victim to know her contractor would physical harm her. The review on Yelp presented a false impression of the contractor's work ethic, and when he arrived, he presented himself to be someone different. The review did not describe a work history from a former company or list multiple reviews from various clients. Aside from the non-disclosed work Boateng's allegedly fulfills, it appears that he's unemployed.
In the future, it is highly recommended that individuals investing in undocumented worker, do extensive research prior to hiring someone. Safety is important. In addition to detailed research, consider have someone at home or work with you while the repairs take place. Criminal sexual conduct is not limited to one's residence it also occurs in the workplace. There are employees and employers who exceed the normal limits of sexual harassment, and attempt to abuse, touch and rape the workplace victims.
In the event that a criminal sexual act occurs, employees are encouraged to file a report with the Equal Employment Opportunity Commission. Based on the severity of the incident additional criminal charges maybe filed within the city's court against the attacker. Seek a sexual harassment lawyer to assist you throughout the litigation.
Sexual Harassment Lawyer New York City
If you have ever experienced any form of workplace sexual harassment or criminal sexual conduct in New York, New Jersey, or Philadelphia, contact a sexual harassment lawyer New York City, New Jersey, or Philadelphia. Our sexual harassment lawyers understand the serious effect criminal sexual conduct has on employees and non-employees associated with a work environment. It is important to us to analyze every detail the sexual harassment entails, and defend our clients' rights with the best legal representation. For more information on sexual harassment or criminal sexual misconduct, read our employment law blog.
---
New York City, New Jersey and Philadelphia Employment Attorneys
If you feel you have been the victim of workplace sexual harassment in New York, New Jersey or Philadelphia or if your employment rights have been violated, then you should immediately contact the NYC, NJ, PA sexual harassment lawyers at the employment law firm of DEREK T. SMITH LAW GROUP, PLLC. No one deserves a hostile work environment.
Call today to schedule a FREE sexual harassment legal advice Consultation in NY, NJ & PA with one of our top rated sexual harassment attorneys here at the Derek T. Smith Law Group you can reach us online or by calling 877-469-5297. Our NYC employment law attorneys handle a variety of cases involving sexual harassment, racial discrimination, and other employment-related claims. We serve clients throughout New York, including Manhattan, Brooklyn, Queens, the Bronx, and Staten Island. We also have offices in New Jersey, Philadelphia, and Miami to serve you.
Make Sure Your Lawyers Have the Verdicts To Back Up Their Negotiations – Results Matter!
---
Derek Smith Law Group, PLLC
Top Rated Employment Law Attorneys Representing Employees Exclusively.