"Bachelorette" Not in Paradise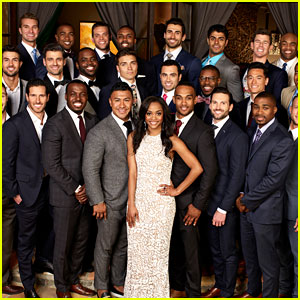 "Bachelorette" Not in Paradise
LOS ANGELES, CALIFORNIA – Former "Bachelorette" producer Becky Steenhoek and former small town Iowa girl,  said she knew the hit show salacious and "pushed boundaries," nevertheless she never expected to be a part of the sexual conversations herself.
As a producer for the "Bachelorette" Steenhoek worked with the "Bachelorette" JoJo Fletcher. During this time, Steenhoek endured constant sexually explicit questions involving topics like, "Is your vagina shaved?"; "How often do you masturbate?"; "Do you enjoy giving hand jobs?"; and questions involving masturbation, anal sex, and oral sex. Steenhoek further alleges in her complaint that such questions were meant to embarrass her because of her sexual inexperience and small town conservative views about sex.
The people engaged in the conversations, she alleged, were the show's executive producers, her supervisor and "Bachelorette" Fletcher.
Now Steenhoek is suing Warner Bros. Entertainment, NZK Productions, and five of the Bachelorette show's producers — Elan Gale, Peter Scalettar, Jacqueline Naz Perez, Caitlin Stapleton, and Bennett Graebner — for sexual harassment and retaliation. She brings her claims after she alleged Warner Bros. did not take her claims seriously. Earlier this year, Warner Bros. "thoroughly investigated" her claims, however concluded that the results "did not support the plaintiff's characterization of the events claimed to have taken place." Warner Bros. and NZK Productions, which produces the reality show, have since filed for arbitration.
"I was just getting asked a lot of personal questions, that had no relevancy to the show or really my job description." She explained that these conversations happened almost daily and that it was, "something that made me feel very uncomfortable and very kind of violated and it wasn't something again, that had any relevancy to the show. It didn't have anything to do with how I was doing my job."
Sexual harassment does not only include instances were the harasser makes sexual comments because he or she wants to have sex with the victim. Sexual harassment includes unwelcome sexual advances, requests for sexual favors, and other verbal or physical harassment of a sexual nature. Moreover, harassing remarks do not have to be of a sexual nature and can include unpleasant remarks used to intimidate or joke about the individual's sex.
If you feel you have suffered sexual harassment or subject to unlawful discrimination on the job contact one of our New York City sexual harassment attorneys at the Derek Smith Law Group, PLLC today for a free consultation. Our attorneys have years of experience litigating claims of gender discrimination. Working together with our Philadelphia sexual harassment attorneys, we have recovered millions on behalf of our clients who were discriminated against because of their gender. If you feel you have been discriminated against because of your gender, please give our attorneys a call, toll-free, at 1877 4NYLAWS, for your free consultation
---
New York City Sexual Harassment Attorney |  One Penn Plaza, Suite 4905 New York, NY 10119 | 212.587.0760
Call today to schedule a FREE sexual harassment or employment discrimination legal Consultation in NY, NJ & PA with one of our top rated employment law or sexual harassment attorneys here at the Derek Smith Law Group. You can reach us online or by calling 877.469.5297. Our New York City, New Jersey and Philadelphia labor & employment law attorneys handle a variety of cases involving sexual harassment, racial discrimination, pregnancy discrimination, and other employment-related claims. We serve clients throughout New York, including Manhattan, Brooklyn, Queens, the Bronx, and Staten Island. We also have offices in New Jersey and Philadelphia to serve you.
Make Sure Your Lawyers Have the Verdicts To Back Up Their Negotiations – Results Matter!