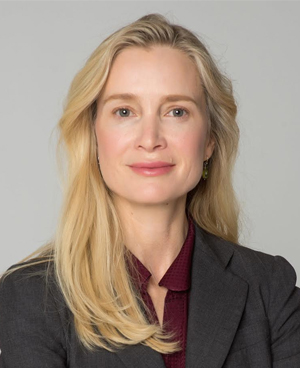 Christina Giorgio, Esq.
Derek Smith Law Group, PLLC
New York Labor & Employment Law Attorney
Email: info@dereksmithlaw.com | Phone: 212.587.0760
Manhattan Office
1 Pennsylvania Plaza, 49th fl.
35th Floor
New York City, NY 10119
College:
University of California at Berkeley, Bachelor of Arts
Law School:
Loyola University School of Law, Chicago, Juris Doctorate
Practice Areas:
Employment Discrimination; Sexual Harassment; Civil Rights Litigation; Employment Law cases.
Biography:
With a passion for workplace justice, Christina Giorgio has been fighting and winning for her clients in New York, California and Illinois for nearly two decades. As the managing attorney of Derek Smith Law Group's Manhattan office, Christina focuses her practice on representing employees in workplace discrimination disputes. Christina started her legal career as a union-side labor lawyer in Chicago where she represented employees in their fight for dignity, equality and economic justice. Throughout the years, Christina, on behalf of her clients, has sued some of the world's largest corporations over their unjust and unlawful employment practices.
Prior to joining Derek Smith Law Group, Christina was a staff attorney with the public interest firms of New York Lawyers for the Public Interest and Public Counsel in Los Angeles where she represented marginalized community members in complex environmental justice, housing and land use litigation. Through this work, she won landmark litigation securing the rights of over one million New York City public school students to be free from toxic light fixtures in their schools. Christina has also been at the forefront of challenging cities' illegal and inhumane treatment of their residents experiencing homelessness through section 1983 class action litigation. As a skilled community development attorney, Christina has represented numerous coalitions in community benefits campaigns and contract negotiations, winning unprecedented housing, employment, wage and services commitments from developers.
Raised in California, Christina makes New York City her home. She received her B.A. from University of California at Berkeley and her J.D. from Loyola University School of Law, Chicago. Christina is a member of the California, Illinois and New York bars and is licensed to practice in their state and federal courts. When not representing clients, you will find Christina hiking the peaks of Yosemite or surfing the Rockaways.
Membership:
Christina is a member of the following courts:
New York
Appellate Division, First Department
United States Court of Appeals for the Second Circuit
United States District Court – Eastern District of New York
United States District Court – Southern District of New York
California
United States Court of Appeals for the Ninth Circuit
United States Court District Court – Central District of California
United States Court District Court – Southern District of California
Illinois (Inactive)
Unites States Court of Appeals for the Seventh Circuit
United States Court District Court – Northern District of Illinois
Admissions:
State Bar Admissions: New York, California, Illinois
Federal Court Admissions: Southern and Eastern Districts of New York