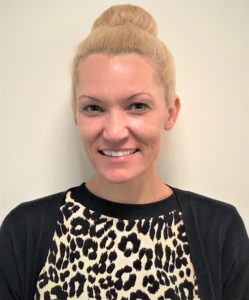 Catherine W. Smith | Employment Discrimination Attorney
Email: catherine@dereksmithlaw.com | Phone: (215) 391-4790
Education: 
College: Temple University, Criminal Justice, B.A.
Law School: Thomas R. Kline School of Law at Drexel University, Philadelphia, PA, Juris Doctorate.
Biography:
Employment Law Attorney, Catherine W. Smith graduated from Temple University with her Bachelor of Arts Degree in Criminal Justice and her Juris Doctorate from the Thomas R. Kline School of Law at Drexel University.
Prior to joining the firm, Catherine worked for the Philadelphia District Attorney's Office. There she tried hundreds of trials, including jury trials, involving matters of sexual assault, rape, attempted murder, and other interpersonal crimes. Catherine also served as a legal intern in the Philadelphia Court of Common Pleas under the Honorable Joan A. Brown, where she garnered invaluable knowledge of the Philadelphia court system.  "Ms. Smith is a confident and thoughtful litigator and advocate who not only takes her cases to jury verdict but also evaluates them at every step to reach a resolution when appropriate."
Catherine's work at the District Attorney's Office propelled her to continue work that is Plaintiff centered, vindicating employees who are mistreated by employers and co-workers because of they belong to a protected class under the law. Ms. Smith is also active in her service to the community as a volunteer at Manna a meal delivery service for those battling a life-threatening illness.
Practice Area
Retaliation
Wage and Hour Law
Whistleblower