Trump Subpoenaed Over Sexual Assault Claims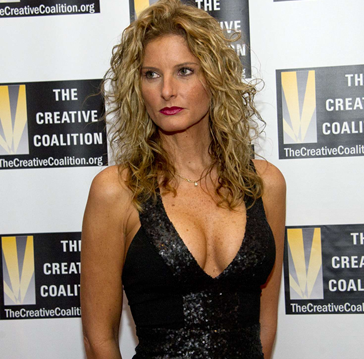 Trump Subpoenaed Over Sexual Assault Claims
NEW YORK, NEW YORK—Summer Zervos, a former contestant on President Trump's television show, "The Apprentice" accused Trump of sexually assaulting her back in 2007. Zervos alleges that during a lunch meeting in Trump's New York City office he kissed her twice on the lips and on a different occasion in Beverly Hills, that he touched her breasts and forcefully kissed her.
Trump dismissed Zervos accusations, believing that her claims are nothing more than a "concerted effort" to take down his then presidential campaign. He called her claims and the claims of woman like her "total fiction" and "all false stuff."
Trump said, "To be clear, I never met her at a hotel or greeted her inappropriately a decade ago. That is not who I am as a person, and it is not how I've conducted my life. In fact, Ms. Zervos continued to contact me for help, emailing my office on April 14 of this year asking that I visit her restaurant in California."
When the President was asked about Zervos'  recent subpoena he said, "All I can say is it's totally fake news, just fake. It's fake. It's made-up stuff, and it's disgraceful what happens, but that happens in the world of politics."
Zervos announced her accusations this past October at a news conference. Because Trump naturally denied any wrongdoing and called her a liar, Zervos went on to file a defamation lawsuit against him in the New York State Supreme Court this past January.
The lawsuit has been marinating in court over the past few months, but now things are heating up. Because of the ongoing case against him, Trump could be forced to produce documents related to Zervos' claims as well as other alleged sexual assaults on women.
Lawyers for Zervos subpoenaed his campaign for all documents relating to her, all communications with or about her and "all documents concerning any woman who asserted that Donald J. Trump touched her inappropriately."
Also, Zervos' attorney said Trump and his lawyers "must reply to their filed opposition of his motion to dismiss by Oct 31. The court will schedule a hearing for argument once he files his reply, which means there is no hearing date yet."
Zervos is not alone in her claims against the current US President. Since the infamous 2005 Access Hollywood video of Trump bragging sexually assaulting woman leaked, more than a dozen women have come forward to accuse Trump of sexual misconduct.  If you somehow forgot this video, it was the video where Philadelphia sexual harassment attorneys, we have recovered millions on behalf of our clients who were discriminated against because of their gender. If you feel you have been discriminated against because of your gender, please give our attorneys a call, toll-free, at 1877 4NYLAWS, for your free consultation.
---
Call today to schedule a FREE sexual harassment or employment discrimination legal Consultation in NY, NJ & PA with one of our top rated employment law or sexual harassment attorneys here at the Derek Smith Law Group. You can reach us online or by calling 877.469.5297. Our New York City, New Jersey and Philadelphia labor & employment law attorneys handle a variety of cases involving sexual harassment, racial discrimination, pregnancy discrimination, and other employment-related claims. We serve clients throughout New York, including Manhattan, Brooklyn, Queens, the Bronx, and Staten Island. We also have offices in New Jersey and Philadelphia to serve you.
Make Sure Your Lawyers Have the Verdicts To Back Up Their Negotiations – Results Matter!