Sherman, Texas faces fifth employment discrimination claim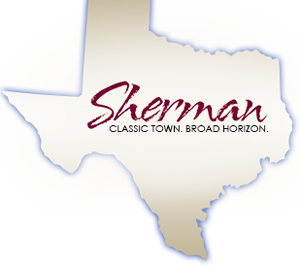 Sherman, Texas | Employment Discrimination – A fifth employee has come forward with a complaint of discrimination against the City of Sherman in Texas.  Former Police Chief Otis Henry's retirement was announced by City Manager Robby Hefton on December 8th, a retirement that Henry was forced to make.  31-year old Zachary Flores was announced as his replacement four days after Henry's retirement. Assistant Chief Bob Fair, the fourth person to complain of age discrimination filed his complaint just last week.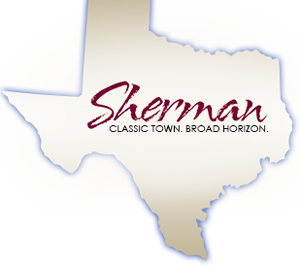 The New York City sexual harassment and employment discrimination attorneys at the Derek Smith Law Group, PLLC, have years of experience litigating claims of age discrimination. We work tirelessly to ensure our clients get the relief they deserve.
Sherman, Texas is just north of Dallas and according to his employment discrimination complaint, Fair alleges he has worked for the Sherman County Police Department in Texas since 1979 and he became Assistant Chief in 2014. Fair states that he was not given an opportunity to apply for the position of Chief despite his decades of experience. "When you've given your heart and your soul to an outfit like the Sherman Police Department…then all the sudden you're told you're never going to be considered for a [promotion] and its given to a guy with a tenth of your experience…you're going to be a little upset about that."
Age discrimination is prohibited under Title VII of the Civil Rights Act of 1964. Further, congress has passed the Age Discrimination in Employment Act of 1967 (ADEA) in an effort to protect older workers from being forced out of the workplace.  Specifically, the purpose of the ADEA is to promote the employment of older persons based on their ability rather than their age. If an individual is discriminated against in the hiring or promotion process then that individual may have a claim for age discrimination.
Here, Fair alleges he was denied a position because he was an older employee. To survive a claim of age discrimination, and individual must show actions which give rise to an inference of discrimination.  An inference of discrimination is often found where an older employee has been denied a position and a substantially younger and less qualified individual is given the position instead.  Because Henry's replacement was substantially younger than Fair, and substantially less qualified for the position, Fair can make a claim for age discrimination.
The City of Sherman in Texas is currently defending itself against multiple claims of discrimination. Former Human Resources Directory Wayne Blackwell filed a complaint after alleging he was demoted from manager to training manager. Former Assistant Director of Public Works, Jonathan Kirksey, filed a complaint after alleging he was demoted because of his race.
The experience  Philadelphia sexual  harassment attorneys at the Derek Smith Law Group, PLLC have years of experience litigating claims of age discrimination in Philadelphia, New Jersey and New York. We have recovered millions for our clients based on their claims of sexual harassment and discrimination in the workplace. We work closely with the EEOC and various other state agencies to bring claims on behalf of our clients. If you feel you have been discriminated against based on your age please give us a call, toll-free at 877.469.5297.
---
Call today to schedule a FREE sexual harassment or employment discrimination legal Consultation in NY, NJ & PA with one of our top rated employment law or sexual harassment attorneys here at the Derek Smith Law Group. You can reach us online or by calling 877.469.5297. Our New York City, New Jersey and Philadelphia labor & employment law attorneys handle a variety of cases involving sexual harassment, racial discrimination, pregnancy discrimination, and other employment-related claims. We serve clients throughout New York, including Manhattan, Brooklyn, Queens, the Bronx, and Staten Island. We also have offices in New Jersey and Philadelphia to serve you. Our sexual harassment lawyers also practices nationally in Birmingham, Tucson, Phoenix, Los Angeles, San Diego, San Jose, San Francisco, Sacramento, Long Beach, Oakland, Denver, Jacksonville, Miami, Atlanta, Chicago, Indianapolis, New Orleans, Baltimore, Boston, Detroit, Minneapolis, Saint Paul, Kansas City, St. Louis, Omaha, Albuquerque, Charlotte, Columbus, Cleveland, Cincinnati, Oklahoma City, Portland, Providence, Nashville, Memphis, Houston, San Antonio, Dallas, Austin, Fort Worth, El Paso, Virginia Beach, Seattle, Milwaukee and Miami
Make Sure Your Lawyers Have the Verdicts To Back Up Their Negotiations – Results Matter!