Shell Oil sued for sexual harassment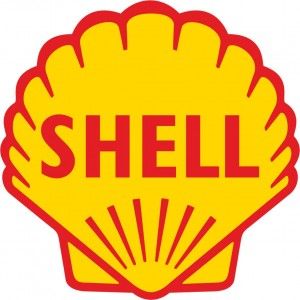 Shell Oil sued for sexual harassment
MARTINEZ, CALIFORNIA – Shell oil is in hot water after allegations of sexual harassment were filed against them in U.S. District Court of the Northern District of California. On July 13, 2017 Ciara Newton, a former Refinery Process Operator, filed a suit against Equilon Enterprises LLC, the corporate name for Shell Oil Products. Her suit alleges she was discriminated against on the basis of her sex, harassed because of her sex and retaliated against because she complained of sexual harassment and gender discrimination. She brings her complaint pursuant to California's Fair Employment and Housing Act, which is analogous to Title VII of the Civil Rights Code of 1964.
According to her complaint, Newton was constantly subjected to a hostile work environment, a sort of boys club where women were constantly subjected to derogatory remarks, making it hard for her to perform her job duties. Newton says she was constantly taunted with comments like, "if you're pussy hurts, just stay home" and "women don't last long [in this department]." Newton's supervisors, not only tolerated, but also encouraged this type of behavior. Newton was often belittled by being told she was not "mechanically inclined," which was a completely untrue shot at her abilities as a mechanic. She routinely complained to human resources, but Shell failed to take any corrective action. Further, Newton was a model employee, even reporting dangerous conditions, such as a sulfuric acid spill which poised huge health risks to employees. Even Newton's complaints of dangerous working conditions went unresolved as Newton's supervisor told her not to report the dangerous conditions because he could get in trouble.
While Newton brought her claims under California State Laws, Federal discrimination laws such as Title VII of the Civil Rights Act of 1964, were designed to prohibit this type of sexual harassment and gender discrimination in the workplace. Under Title VII, it is unlawful for an employer to discriminate against an individual based on their sex. Sexual joking and derogatory remarks regarding an individual's sex create a prima facie case of discrimination, warranting a charge with the Equal Employment Opportunity Commission ("EEOC"), the Federal agency tasked with handling employment discrimination claims.
Along with protections for individuals who have been discriminated against, Title VII also provides protections for individuals who pursue claims of sexual harassment. If an employer retaliates against an individual who participates in a protected activity, such as complaining of discrimination to your employer or filing a charge with the EEOC, than that employer is liable for retaliation under Title VII and is often awarded damages such as lost wages and punitive damages.Retaliations includes any adverse employment actions, such as a demotion, a decline in salary or, most common, termination.
The experienced New York City sexual harassment attorneys at the Derek Smith Law Group, PLLC, have years of experience handling sexual harassment claims within the New York and New Jersey. Further, our Philadelphia sexual harassment attorneys have years of experience litigating claims of sexual harassment and employment discrimination in Pennsylvania. If you have been discriminated against or sexually harassed at work, please give our New York City or Philadelphia discrimination attorneys a call, toll free, at 1877- 4NYLAWS, for a free consultation to discuss your possible case.
---
Call today to schedule a FREE sexual harassment or employment discrimination legal Consultation in NY, NJ & PA with one of our top rated employment law or sexual harassment attorneys here at the Derek Smith Law Group. You can reach us online or by calling 877.469.5297. Our New York City, New Jersey and Philadelphia labor & employment law attorneys handle a variety of cases involving sexual harassment, racial discrimination, pregnancy discrimination, and other employment-related claims. We serve clients throughout New York, including Manhattan, Brooklyn, Queens, the Bronx, and Staten Island. We also have offices in New Jersey and Philadelphia to serve you.
Make Sure Your Lawyers Have the Verdicts To Back Up Their Negotiations – Results Matter!