Sexual harassment reaches the stars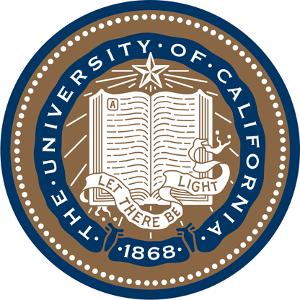 Sexual harassment reaches the stars
Berkley, California – Famed University of California – Berkeley Astronomy Professor recently resigned after multiple allegations of sexual harassment. Back in December of 2015, Dr. Geoffrey Marcy posted a heartfelt blog to his website in response to UC-Berkley's Title IX sexual harassment claim against him. This post served as an apology, response and resignation. Dr. Marcy made his post after Dr. Sarah Ballard came public about her sexual harassment; three more former students soon followed.
Dr. Ballard had been ecstatic when Dr. Marcy took a special interest in her back in 2005. 20-years-old at the time, a young Dr. Ballard was told by her mentor, and professor, that she had promise and could go far in her career. After a few innocuous conversation, the tone of their encounters became sexual in nature. Dr. Ballard says Dr. Marcy divulged details about his sexual life and asked her about her experiences. Later that summer, Dr. Ballard had felt Dr. Marcy went too far. On one incident, while giving her a ride home, Dr. Marcy told Dr. Ballard to "relax" and started rubbing her shoulders and neck. Once Dr. Ballard realized that Dr. Marcy looked at her as more than just a promising student, she fled the car. Like many victims of sexual harassment, Dr. Ballard didn't immediately report the situation to the University. The fear and embarrassment she felt is common in victims of sexual assault. Dr. Ballard was not the only victim of Dr. Marcy's sexually harassing behavior, as three more women spoke out against the Professor.
Back in 2001, an Undergraduate student told Dr. Marcy that she was sick and Dr. Marcy gave her a hug and a kiss on the forehead. Later that same year, the same women told Dr. Marcy her parents were separating and Geoff gave her a kiss on the cheek. The student told Dr. Marcy she was not comfortable with his physical closeness and Dr. Marcy ceased any and all harassing behavior.
In 2006, a University of Hawaii graduate student, who didn't know Dr. Marcy, attended a off-site dinner where Dr. Marcy was present. The student alleged that Dr. Marcy slid his hand up her leg and grabbed her crotch. Dr. Marcy denies this allegation.
Lastly, in 2010, a young women came forward and said she felt uncomfortable with Dr. Marcy leaving with an intoxicated female student. Dr. Marcy and another female student assisted the young lady back to her hotel room where they left her with her roommate. This incident was reported by the third party. The intoxicated female later gave a statement to "clear up any misconceptions," and made clear that the statement was false. Further, the student who assisted Dr. Marcy in helping the intoxicated female student made a statement absolving Dr. Marcy of any wrong doing.
Sexual harassment is a pervasive problem in the workplace and at Universities. Title IX protects both students and professors from sexual harassment on and off campus. Title IX regulations are very strict and ANY student-teacher relationship can be seen as sexual harassment, this include smell pecks on the cheek. Under current federal laws, sexual harassment falls under the umbrella of sex based employment discrimination and actionable under Title VII of the Civil Rights Act of 1964.
Our talented New York City sexual harassment attorneys at the Derek Smith Law Group, PLLC, have years of experience litigating sexual harassment claims in the workplace and universities. Along with our Philadelphia sexual harassment attorneys, we have received some of the largest sexual harassment settlement verdicts in history. If you feel you have been sexual harassed or discriminated against at work or at University, please give our skilled sexual harassment attorneys a call, toll free, at 1877 4NYLAWS, for your free consultation.
---
Call today to schedule a FREE sexual harassment or employment discrimination legal Consultation in NY, NJ & PA with one of our top rated employment law or sexual harassment attorneys here at the Derek Smith Law Group. You can reach us online or by calling 877.469.5297. Our New York City, New Jersey and Philadelphia labor & employment law attorneys handle a variety of cases involving sexual harassment, racial discrimination, pregnancy discrimination, and other employment-related claims. We serve clients throughout New York, including Manhattan, Brooklyn, Queens, the Bronx, and Staten Island. We also have offices in New Jersey and Philadelphia to serve you.
Make Sure Your Lawyers Have the Verdicts To Back Up Their Negotiations – Results Matter!