Salk, Science and Sex based discrimination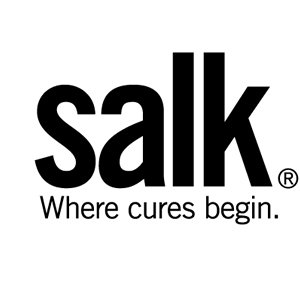 Salk, Science and Sex based discrimination
SAN DIEGO, CALIFORNIA  – Leading biological research center, Salk institute is currently facing its third accusation of gender discrimination. The La Jolla science center currently faces at least three suits for gender discrimination involving desperate pay for women along with denial of promotions, grant funding and leadership positions.
Beverly Emerson, a prominent biochemist, joins Vicki Lundblad and Katherine Jones, two Salk biologists, in filling their separate lawsuits based on Salk's "boys club." Individually, they allege Salk has systematically undermined and marginalized all three of its female full professors, the highest rank possible for a faculty member. Salk officials have vehemently denied the claims of gender bias and instead attempted to shift the focus from gender discrimination to the poor performance of its female full professors.
 Since the allegations emerged, Salk has called the allegations unfounded, and assert that both Jones' and Lundblad's treatment was a result of their lagging behind their peers and failure to produce high-quality work and their failure to attract research grants. Calling into question some of your professor's research results and ability is a strange strategy, as this would invite questions as to the quality of professor who represents your institution.
Salk is known internationally for its cutting edge research and discoveries in biological sciences. However, amidst the allegations of gender discrimination, concerns have risen about Salk's ability to garner top tier recruits. Since Salk's response, many prominent women in the scientific community have spoken out in support of the rights of their  fellow scientists. Carol Greider, a Nobel laureate, has publicly supported Emerson, stating she had known Emerson for over thirty years and had known her science to be "fabulous." Greider further went on to make it clear that a strategy of disparaging the people who are saying there is a problem, instead of acknowledging and correcting the problem, is sub par.
Gender discrimination, a form of employment discrimination, is rampant in most male dominated fields, specifically science and technology. Under Title VII of the Civil Rights Act of 1964, an employer is prohibited from discriminating against an employee based on their gender. This type of discrimination often includes desperate pay, failure to promote or differences in benefits. For gender discrimination to be actionable, an individual must show that an employee is being treated differently than a similarly situated employee because of their respective genders. The biggest hurdle in gender discrimination is showing that it is an individual's gender which causes the differences in employment. When combating claims of discrimination, employers often look to legitimate non-discriminatory reasons for the difference in treatment, which often come in the form of poor performance reviews. Once an employer provides their legitimate non-discriminatory reason, then the burden shifts back to the employee to show that this reason was mere pretext for the employer's discriminatory actions.
The talented New  York City Sexual harassment attorneys at the Derek Smith Law Group, PLLC have years of experience litigating claims of gender discrimination. Along with our Philadelphia sexual harassment attorneys, our firm is well versed in both sexual harassment and gender discrimination routinely receive six figure settlements on behalf of our clients. If you feel you have been discriminated against because of your gender, please give the skilled attorneys at the Derek Smith Law Group, PLLC a call, toll free, at 1877 4NYLAWS.
---
Call today to schedule a FREE sexual harassment or employment discrimination legal Consultation in NY, NJ & PA with one of our top rated employment law or sexual harassment attorneys here at the Derek Smith Law Group. You can reach us online or by calling 877.469.5297. Our New York City, New Jersey and Philadelphia labor & employment law attorneys handle a variety of cases involving sexual harassment, racial discrimination, pregnancy discrimination, and other employment-related claims. We serve clients throughout New York, including Manhattan, Brooklyn, Queens, the Bronx, and Staten Island. We also have offices in New Jersey and Philadelphia to serve you.
Make Sure Your Lawyers Have the Verdicts To Back Up Their Negotiations – Results Matter!