Not Even NPR is Immune from Sexual Harassment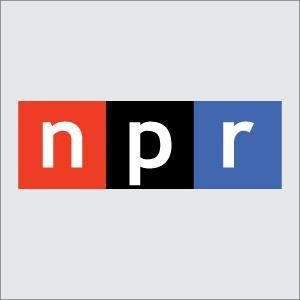 New York, New York – On October 31, 2017, Michael Oreskes, the chief editor at National Public Radio (commonly known as "NPR") resigned following multiple allegations of sexual harassment. Oreskes had joined NPR in 2015, and the accusations against occurred long before he joined NPR. Oreskes is the latest media figure to confront allegations of sexual harassment and be forced to step down.
Back in the 1990s when Oresks was the Washington Bureau Chief of the New York Times, he allegedly forcibly kissed two different journalists in meetings. Both of there female journalists said that they only met Oreskes under the pretext of career advice and possible career opportunities when he suddenly kissed them on the lips.
The victims, who remain anonymous, brought their unfortunate stories to NPR's attention only recently. Although these claims likely fall out any statutes of limitation, barring them from the court, the claims are nonetheless serious and are being investigated.
The day after his resignation, Oreskes stated that he was deeply sorry for the people he had hurt and added, "My behavior was wrong and inexcusable, and I accept full responsibility."
In addition to the claims against him from the 1990s, two years ago Oreskes was involved in another incident of sexual harassment involving a NPR female producer, Rebecca Hersher. Hersher complained that she at a 2015 dinner with Oreskes he talked about sex and inquired about her personal life. This made Hersher extremely uncomfortable and Oreskes left her feeling that he "undercut my confidence."
If you feel you have suffered sexual harassment or subject to unlawful discrimination on the job contact one of our New York City sexual harassment attorneys at the Derek Smith Law Group, PLLC today for a free consultation. Our attorneys have years of experience litigating claims of gender discrimination. Working together with our Philadelphia sexual harassment attorneys, we have recovered millions on behalf of our clients who were discriminated against because of their gender. If you feel you have been discriminated against because of your gender, please give our attorneys a call, toll-free, at 1877 4NYLAWS, for your free consultation.
---
New York City Sexual Harassment Attorney |  One Penn Plaza, Suite 4905 New York, NY 10119 | 212.587.0760
Call today to schedule a FREE sexual harassment or employment discrimination legal Consultation in NY, NJ & PA with one of our top rated employment law or sexual harassment attorneys here at the Derek Smith Law Group. You can reach us online or by calling 877.469.5297. Our New York City, New Jersey and Philadelphia labor & employment law attorneys handle a variety of cases involving sexual harassment, racial discrimination, pregnancy discrimination, and other employment-related claims. We serve clients throughout New York, including Manhattan, Brooklyn, Queens, the Bronx, and Staten Island. We also have offices in New Jersey and Philadelphia to serve you.
Make Sure Your Lawyers Have the Verdicts To Back Up Their Negotiations – Results Matter!