Best Lawyers Recognizes Derek Smith, Esq. in the 27th Edition of Best Lawyers in America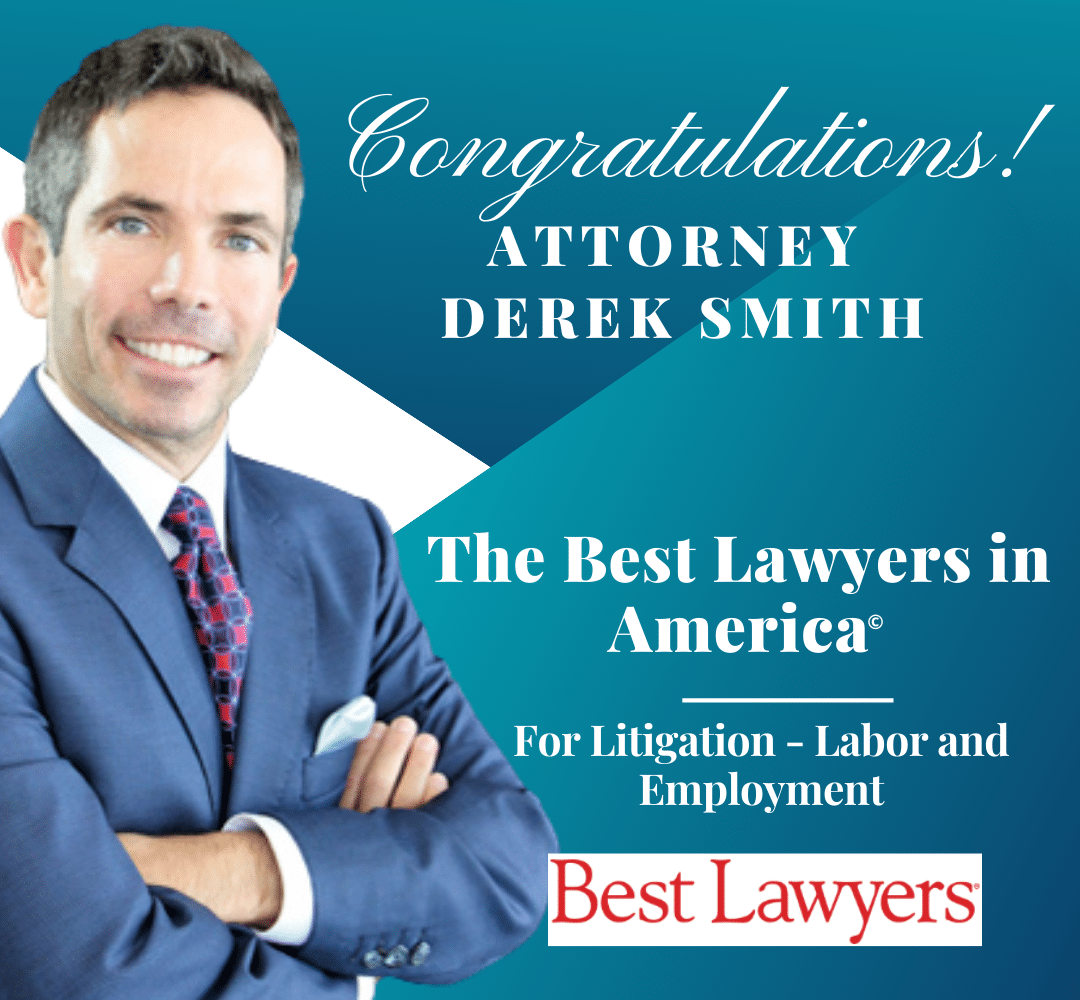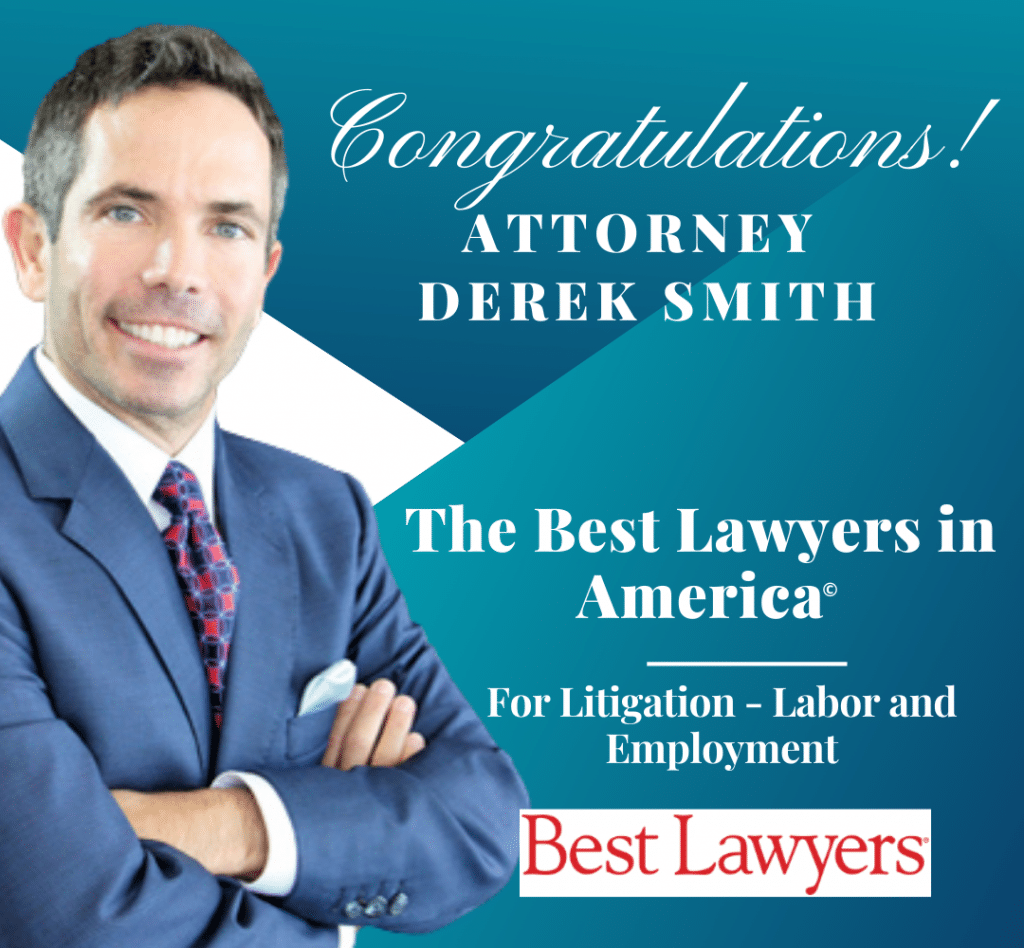 The Derek Smith Law Group is proud to announce the 27th Edition of Best Lawyers has named Derek Smith as one of the Best Lawyers in America for his work in labor and employment litigation. Best Lawyer peer review process is painstakingly thorough. Legal peers nominate and select attorneys who they feel represents the best the legal community has to offer. The nominees are put through an exhaustive review process ensuring they are licensed to practice and meet the standard Best Lawyer has set. Recognition by Best Lawyer, one of the older and most distinguished attorney review magazines, is among the highest honors that a practicing attorney can receive.
Derek Smith is the founding partner of the Derek Smith Law Group. He has spent his career helping people fight for their rights against Sexual harassment and discrimination.
Attorney Smith has helped his clients recover millions of dollars for their discrimination and sexual harassment claims. He works with employees and individuals regarding civil rights violations in employment, schools, and places of public accommodations.
Attorney Smith has built his law firm and practice around partnering with his clients instead of leaving emotion at the door. "We like to partner and become one with our clients. We represent them, and they represent us. We are a team. That is our philosophy. We are personally offended when injustice is done to our clients."
About the Derek Smith Law Group
The Derek Smith Law Group focuses on all forms of discrimination, including employment discrimination, sexual harassment, discrimination in education, and discrimination in public accommodations. They also help clients with wage and hour claims, whistleblower claims, child sexual abuse, and more. Derek Smith Law Group works with clients in New York City, Philadelphia, Miami, Los Angeles, and New Jersey, helping fight injustice in the workplace and beyond.
To learn more about how Attorney Smith and the Derek Smith Law Group attorneys can help you with your civil rights claim, call 800.807.2209 for your free consultation.