Derek Smith Provides Expert Opinion Regarding the Future of the New York State Adult Survivor Act for Victims

Since the New York State Adult Survivor Act was enacted in early November 2022, over 35 lawsuits have been filed. Of the noteworthy lawsuits, a former booking manager filed a lawsuit against Fox News, claiming the company allowed Roger Ailes to conduct repeated acts of sexual assault. While the case is in its beginning phases, this type of lawsuit is exactly why the state passed the law providing victims of sexual assault a second chance to file claims against their attackers and former employers who allowed such attacks to occur.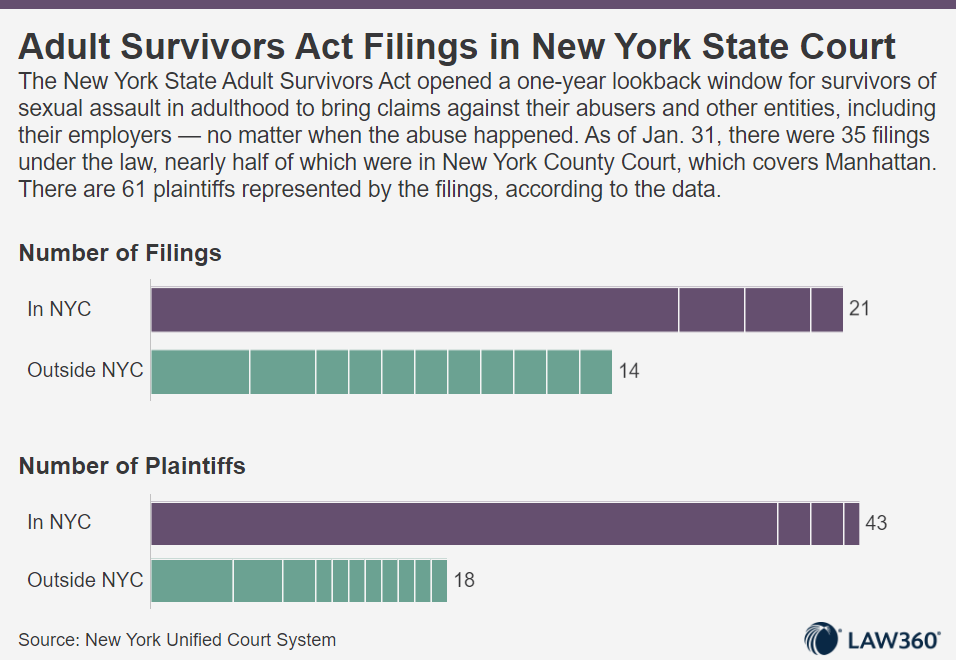 As part of an article published by Law360 discussing the NYASA and its impact on New York Courts, Attorney Derek Smith of the Derek Smith Law Group was interviewed as an expert. His expert advice and opinions can be useful to many victims of sexual assault within the workplace regarding their rights.
According to Attorney Smith,
"In the context of employment law, you can go after your employer for intentional acts, or negligence when it comes to a coworker and they failed to properly act. Under the Adult Survivors Act, employers can protect themselves from liability if they can show they didn't ignore red flags like an alert on a background check or a previous complaint, that they had solid sexual misconduct policies in place at the time of the alleged misconduct, and that they provided sexual misconduct training to their employees."
Attorney Smith is also quoted as saying,
"Along the way, if the plaintiff complains, and the employer knew, then the employer is on the hook."
Attorney Smith makes it clear that employers can also be held responsible if sexual comments are made, ignored by employers, and lead to sexual assault in the future. At that point, the employer should have known that a problem existed and could be held liable based on that information.
Derek Smith Law Group helps employees fight for their rights against sexual harassment and sexual assault in the workplace. He and his firm have helped employees for over twenty-five years get justice when fighting sexual harassment and sexual assault in the workplace. To learn more about how the Derek Smith Law Group can help you as an employee in New York City and New York State, call 800.807.2209 for a free consultation.