Congratulations to Derek Smith for Recognition as Best Lawyer 2022!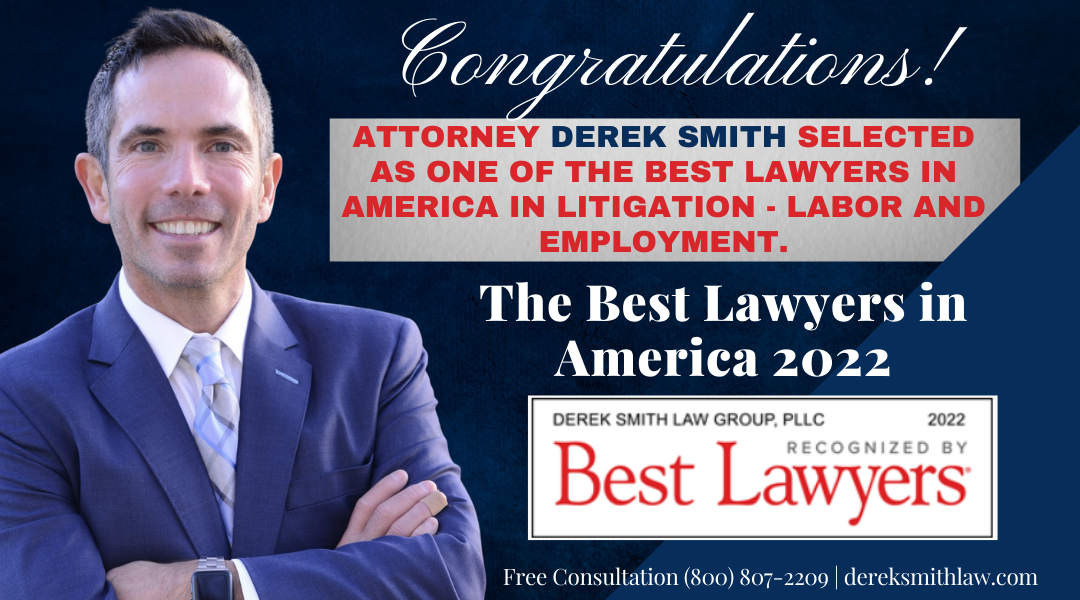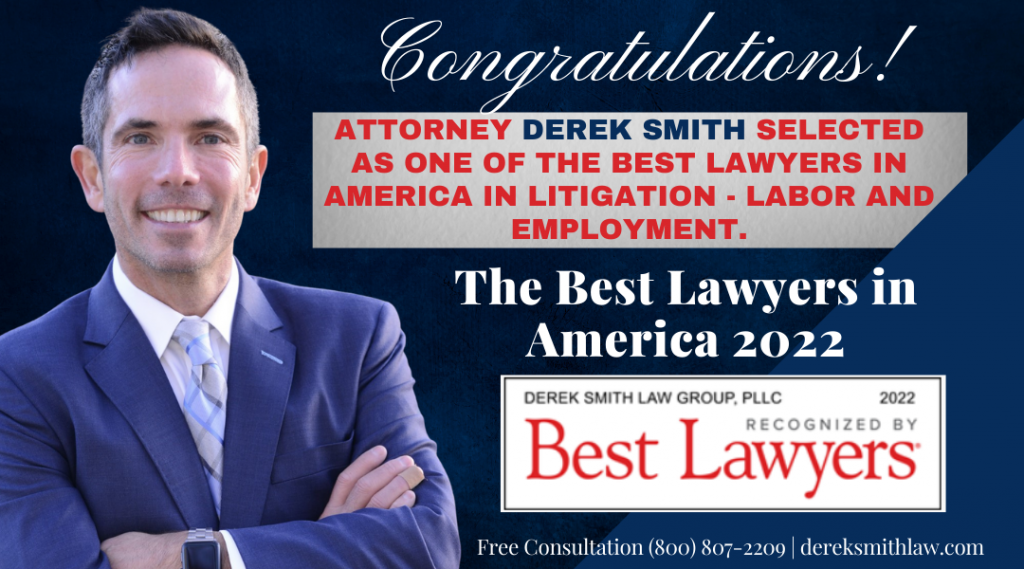 Derek Smith, Esq. is recognized as the Labor and Employment Litigation Best Lawyer for the 2nd year in a row. Attorney Smith has advocated for the rights of employees in New York City, New Jersey, Philadelphia, Miami, and Los Angeles for over 25 years!
Best Lawyers is an annual peer-review release. Attorneys must be nominated by their peers. Best Lawyers uses a transparent survey process to analyze each eligible and nominated attorney in a geographic region. They use a series of evaluations and reviews to ensure only the best lawyers are recognized in each legal discipline and geographic area.
Derek Smith Law Group is an employment law firm with offices in New York City, Philadelphia, Miami, Los Angeles, and New Jersey. Our attorneys help employees combat sexual harassment, employment discrimination, and other employment law violations within the workplace and in public places.
If you have any employment law concerns, our top employment lawyers can help you get the compensation you deserve. Call us at 800.807.2209 for a free consultation.