Jon Snow "Knows Nothing" About Sexual Harassment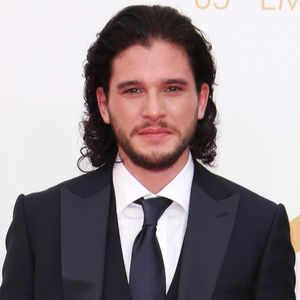 Jon Snow "Knows Nothing" About Sexual Harassment
Philadelphia, PA — Earlier this year Kit Harington, the actor best known for his starring role of Jon Snow in HBO's Game of Thrones, made an slightly insensitive statement about sexism. Back in May 2016, Harington said in an interview that he often feels like he is treated differently because of his looks.
He explained in the interview, "I think there is a double standard. If you said to a girl, " Do you like begin called a babe?' and she said 'no, not really,' she'd be absolutely right. I like to think of myself as more than a head of hair or a set of looks. It's demeaning."
He continued saying, "Yes, in some ways you could argue I've been employed for a look I have. But there's a sexism that happens towards men. There's definitely a sexism in our industry that happens towards women, and there is towards men as well. At some points during photoshoots when I'm asked to strip down, I felt that. If I felt I was being employed just for my looks, I'd stop acting."
However, a year later and after much criticism from his loving fans he is making amends and correcting his earlier statements. In a more recent interview Harington explained, "I was wrong there…I think what I meant was, being objectified…I do think men can get objectified. I do feel I have been objectified in the past, sexually as well, in pices that have been written about me…has that made me feel uncomfortable in the past? Yes. Do I think my position is the same as a woman's in society? No. They're very different things, and I should have separated them. I was wrong."
In the future, Harington jokingly promised when it comes to commenting on sexism that he is "going to be a good little hunk and shut up."
Perhaps Rose Leslie, who plays Ygritte and is Harington's fiancé in real life—was wrong after all, Jon Snow knows something after all.
While Harington initially stepped out of bounds in downplaying what sexism and sexual harassment is in society, it is important to note that men do experience sexual harassment.
Under Title VII of the Civil Rights Act of 1964,  it is unlawful to harass an applicant or employee because of that individual's sex. "Sexual harassment" is defined as unwelcome sexual advances, requests for sexual favors, and other verbal or physical harassment of a sexual nature. However, the harassment does not have to be of a sexual or flirtatious nature, sexual harassment also includes offensive remarks about a person's sex.
Moreover, anyone can be a victim of sexual harassment because both the harasser and the victim being harassed can be either a woman or a man, and the harasser and victim can be of the same sex too.
If you feel you have suffered sexual harassment or subject to unlawful discrimination on the job contact one of our sexual harassment or employment discrimination legal Consultation in NY, NJ & PA with one of our top rated employment law or sexual harassment attorneys here at the Derek Smith Law Group. You can reach us online or by calling 877.469.5297. Our New York City, New Jersey and Philadelphia labor & employment law attorneys handle a variety of cases involving sexual harassment, racial discrimination, pregnancy discrimination, and other employment-related claims. We serve clients throughout New York, including Manhattan, Brooklyn, Queens, the Bronx, and Staten Island. We also have offices in New Jersey and $4.025 Million Jury Verdict Awarded in Employment Discrimination Case