Hotel Manager in Hot Water After Hot Tub Fondling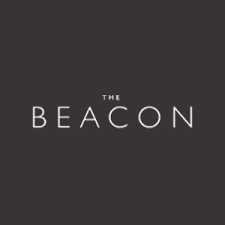 Hotel Manager in Hot Water After Hot Tub Fondling
New York, New York — A former manager at the Beacon Hotel is suing the hotel and her manager for sexual harassment after a series of events at an off-site work party back in 2014.
In June 2014, Sandy Aristy, 38, began working at the Beacon Hotel on New York City's Upper West Side on Broadway and 75th Street. Prior to the annual holiday party in December 2015, Aristy's job performance "always met or exceeded expectations," and she had a good working relationship with her supervisors, but after that party her life spiraled out of control because of her manager's sexual harassment.
Back in December 2015, Aristy's senior manager Serkar Arabaca invited her a get massages at the Juvenex Spa in Koreatown. Although this is a bit strange, Arabaca also invited  Aristy's other coworkers… making it a little less outlandish.
That day, allegedly, while in the "common area" of the Juvenex Spa, Arabaca "REMOVED HIS BATHING SUIT AND PROCEEDED TO FLASH HIS GENITALS TO MS. ARISTY AND OTHER EMPLOYEES."
If that was not bad enough, Aristy's lawsuit claims that Arabaca FONDLED ARISTY IN A HOT TUB, and that, "EVERY TIME DEFENDANT ARABACA MADE CONTACT WITH MS. ARISTY, SHE PUSHED HIS HANDS AWAY."
Following the gender discriminatory conduct of Arabaca at the Juvenex Spa, Arabaca's attitude towards Aristy changed, he became "hypercritical" of her work, and he started to "micromanage," her. This unlawful behavior continued until Arabaca eventually terminated Aristy in May 2016 in retaliation for her rejection of his sexual advances.
Aristy is protected under  federal Title VII of the Civil Rights Act of 1964, and also, New York city and state laws, which mirror federal laws. New York city and state laws are strikingly more liberal than federal laws. For example, under the New York City Human Rights Law, the sexual conduct needs to be anything more than a petty slight or trivial inconvenience, instead of the "severe and pervasive" standard of sexually harassing conduct under the Federal law.
If you feel like you have experienced sexual harassment in the workplace, or you need legal help contact the experienced New York City sexual harassment attorneys at the Derek Smith Law Group, PLLC. Our attorneys have years of experience litigating claims of gender discrimination and sexual harassment. Working together with our Philadelphia sexual harassment attorneys, we have recovered millions on behalf of our clients who were discriminated against because of their gender. If you feel you have been discriminated against because of your gender, please give our attorneys a call, toll free, at 1877 4NYLAWS, for your free consultation.
---
Call today to schedule a FREE sexual harassment or employment discrimination legal Consultation in NY, NJ & PA with one of our top rated employment law or sexual harassment attorneys here at the Derek Smith Law Group. You can reach us online or by calling 877.469.5297. Our New York City, New Jersey and Philadelphia labor & employment law attorneys handle a variety of cases involving sexual harassment, racial discrimination, pregnancy discrimination, and other employment-related claims. We serve clients throughout New York, including Manhattan, Brooklyn, Queens, the Bronx, and Staten Island. We also have offices in New Jersey and Philadelphia to serve you.
Make Sure Your Lawyers Have the Verdicts To Back Up Their Negotiations – Results Matter!