It's official, the bigtime Hollywood movie producer, Harvey Weinstein is fired according to the board of the studio he co-founded, the Weinstein Company amidst voluminous claims of sexual misconduct. Over the years, the Weinstein Company has produced celebrated films such as "The King's Speech" and "The Artist," and whose TV division was behind Lifetime's "Project Runway" with their founder at the helm.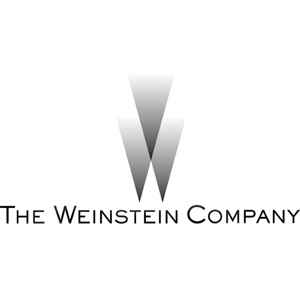 Weinstein's company explained their decision, stating, "In light of new information about misconduct by Harvey Weinstein that has emerged in the past few days, the directors of The Weinstein Company — Robert Weinstein, Lance Maerov, Richard Koenigsberg and Tarak Ben Ammar — have determined, and have informed Harvey Weinstein, that his employment with The Weinstein Company is terminated, effective immediately."
In short, the allegations against Weinstein are that he sexually harassed several women for decades, including actress Ashley Judd. Judd herself came forward in an article published by The New York Times this past week.
Judd claims that while in a bathrobe in Weinstein's hotel room, he asked to give the actress a message or if she could watch him take a shower.  Judd recalled, "How do I get out of the room as fast as possible without alienating Harvey Weinstein?"
Judd is not alone. In 1997, "Scream" actress Rose McGowan settled with Weinstein for $100,000. In 1998, Zelda Perkins, a former production assistant was forced to tell Weinstein to cease his inappropriate requests or comments in hotel rooms on behalf of her other coworkers. Also, Emily Nestor, a temporary employee of Weinstein's, claims he made sexual advances to her and promised he would help with her career. The list could go on and on.
In a series of statements in response to the allegations against him, Weinstein wondered between showing remorse and rage. Initially, Weinstein stated, "I appreciate the way I've behaved with colleagues in the past has caused a lot of pain, and I sincerely apologize for it. Though I'm trying to do better, I know I have a long way to go."
However, Weinstein later threatened to sue the New York Times for $50 million for its article and his lawyer, Charles Harder because according to him the article was "saturated with false and defamatory evidence" that relied "mostly on hearsay accounts."
In response, the New York Times stated, "We are confident in the accuracy of our reporting… Mr. Weinstein was aware and able to respond to specific allegations in our story before publication. In fact, we published his response in full."
In general, sexual harassment involves an unwanted condition imposed on your employment because of your gender. Such conduct includes unwelcome or unsolicited sexual advances; hostility towards your gender or sex; offensive or pervasive acts toward one gender, or encouragement of a workplace atmosphere that treats employees of a certain gender inappropriately. While sexual harassment may come from a victim's own supervisor, it can also come from others such as an immediate supervisor, a supervisor from another area, co-workers and even customers.
Besides federal protections like Title VII, there are many additional protections that protect Pennsylvania employees from sexual harassment. For instance, the Pennsylvania Human Relations Act prohibits employment discrimination based on color, race, ancestry, religious creed, national origin or age by employers, labor organizations, employment agencies, and others. There are also similar protections under New York state laws.
If you feel like you have been a victim of sexual harassment or unlawful discrimination, call the experienced attorneys at the Derek Smith Law Group, PLLC. Our attorneys work diligently to protect the civil rights of our clients in both the workplace and in the classroom. Whether you are in New York City, Miami, or Philadelphia, our sexual harassment attorneys have settled cases with large corporations and major universities and they may be able to help you too. Give our talented discrimination attorneys a call at (800) 807-2209 for your free consultation.