Epsom fire captain quits after the Town poured salt in old wounds
Chief Mathew Moulton resigned after a board meeting Monday. Chief Moulton cited "mismanagement" in the handling of sexual harassment claims as the main reason for his resignation. The Chief was concerned after several co-workers had made complaints about sexual harassment and sexual assault against town employees and officials. Moulton felt these complaints were not handled properly and resigned as a result. The skilled New York City sexual harassment attorneys at the Derek Smith Law Group, PLLC have recovered millions for victims of sexual harassment.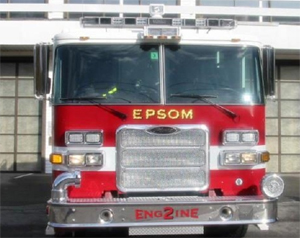 In 2015 Richard Bilodeau, a firefighter and the town's emergency management director, filed a lawsuit against the town, naming Epsom police officer Brian Michael specifically. The suit focused on incidents that took place in 2010.  Town officials denied the allegations in Bilodeau's complaint. However, they did acknowledge that Bilodeau's original complaint was investigated by the county sheriff's department. Michael was forced to apologize for his conduct. Bilodeau alleged the harassment began shortly after Michael apologized. Bilodeau alleges he was denied training opportunities, called names and police officers stopped responding to his calls in the field.
Michael's attorney denied all the allegations of sexual assault. He characterized the incidents as "good natured banter." Michael has requested the judge dismiss him from the case. Bilodeau and the town requested a jury trial and jury selections is scheduled for later this summer. Both Bilodeau and Michael are currently employed by the town and Michaeal is now a police lieutenant.
Fire Chief Moulton has showed immense support for Bilodeau. Moulton stated in a sworn affidavit filed with the court back in October that he had witnessed some of the harassment that Bilodeau complained of. Moulton described an incident where he observed Michael grab at Bilodeau's crotch several times. Chief Moulton told Michael to stop and that Bilodeau didn't like that behavior. Michael ignored the Chief's orders, laughed and kept going. Michael even told Bilodeau "how pretty he was" and grabbed him again. Moulton noted that Police Chief Preve was standing there during the entire incident.
Moulton complained that the Epsom Police Department stopped responding to their calls since Bilodeau reported the sexual harassment and the investigation began. He did note that Chief Preve would occasionally respond to medical calls. When Moulton was called in front of the Board, he decided to use his time to read his resignation letter out loud. Mid way through his speech he was interrupted by Chairman Don Harty. Harty explained to Moulton that he is free to criticize the board in an open session, but once he started speaking about the reputation of specific officers he would need to discuss those issues in a private session. Harty admitted he did not know if that was the proper procedure but he had wanted to consult an attorney to make sure. Moulton's attorney later told reporters that Moulton was perfectly within his right to finish his statement.
His moment having passed, Moulton gave his resignation letter to reporters to be published in the local paper. Moulton cited to the mishandling of Bilodeau's case specifically in his reasons for resigning.
The skilled sexual harassment New York City attorneys at the Derek Smith Law Group, PLLC, have years of experience litigating sexual harassment claims, even against police departments. We have recovered millions for the victims of sexual harassment and sexual assault in the workplace. Harmless banter to one is often punishing sexual assault to others. If you feel you have been sexually assaulted at work please give our skilled attorneys a call at 800-807-2209 for a free consultation.