Nineteen workers are suing United Parcel Service, otherwise known as the major shipping company UPS, claiming management at a distribution center in Ohio, "enabled, tolerated, and purposefully promoted and encouraged a culture of racism and racially discriminatory conduct."
UPS and five UPS managers were named in the lawsuit for allowing a racially hostile work environment. The 46-page complaint was filed March 12, 2019, in Ohio's Lucas County Court of Common Pleas. It states that: "The paper promises of UPS to be an equal opportunity employer with zero tolerance of racist comments or conduct are, in practice, merely empty promises . . . African-American employees come to work each day not knowing whether a racist comment or conduct will confront them, being concerned that smirking or laughing white employees are ridiculing them because of their race, and walking on eggshells to avoid triggering a problem."
The employees detail in their complaint a pattern and practice of racist incidents at the UPS distribution center and discriminatory conduct of co-workers. Such conduct included comments about Ku Klux Klan meetings (such as "'I'm late for a Klan meeting"), displays of a stuffed monkey dressed as a UPS employee, and use of the Confederate flag.
Also, shockingly, an incident in July 2016 where one of the named individual defendants created two nooses and hung them over the desk of an African American employee. Afterward, a UPS supervisor and other white employees made racists jokes. Racist comments regarding the noose included, "Can we buy another noose with the winnings," "If you feel down and out, the noose is loose," and "Like Clint Eastwood said, 'Hang 'em High.'"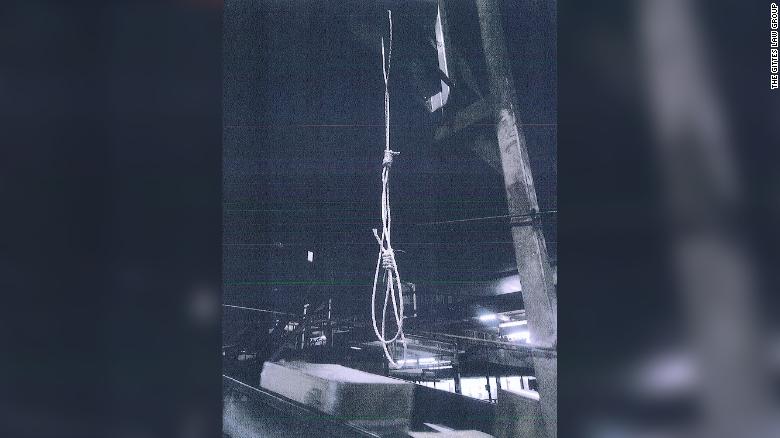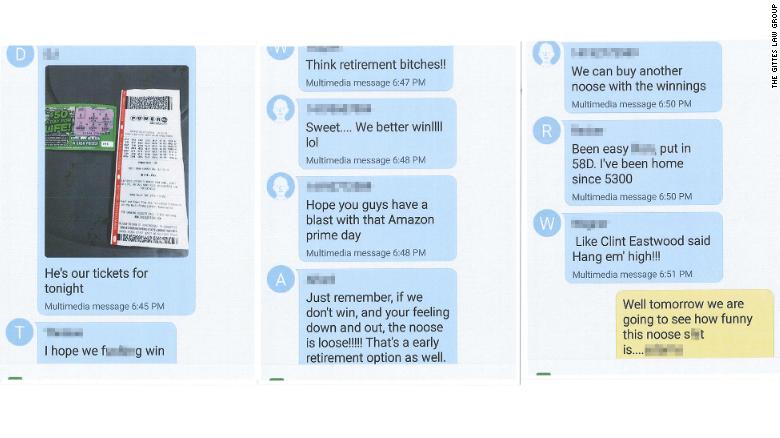 In addition, UPS subjected African American employees to discrimination in the hiring, promotion, and discipline processes, while less senior and less qualified white employees were chosen for promotions and advantageous work assignments. The lawsuit states, "African-American employees are disproportionately employed by UPS in lower paying, strenuous, menial, part-time, or seasonal positions and systematically denied opportunities for higher paying, full-time, and supervisory positions."
The complaint further alleges that the employee who hung the nooses was fired,  but the African American victim was told not to speak about the event and that he could be disciplined for taking photographs of the nooses. Such threats and possible adverse actions like being fired for making a complaint of race discrimination is textbook retaliation and illegal. This is because Title VII of the Civil Rights Act of 1964 prevents employers from retaliating against their employees who participate in making complaints of discrimination in the workplace. Retaliation against an employee occurs if an employer takes an adverse action against an employee, such as increased scrutiny, verbal or physical abuse, continued harassment, unfavorable performance evaluations, termination, demotion, or transfer of the employee to a less desirable position.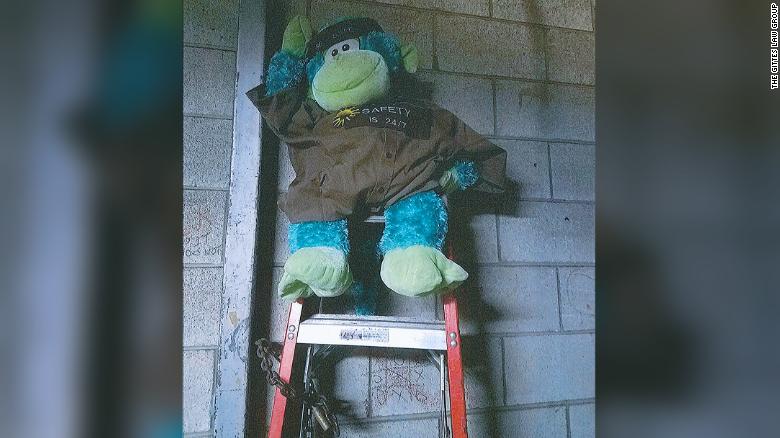 This is not the first time that UPS has been accused of employment discrimination. In 2017, according to the U.S. Equal Employment Opportunity Commission ("EEOC"),  UPS agreed to, "pay $2 million to nearly 90 current and former UPS employees to resolve a nationwide disability discrimination lawsuit filed in 2009." And in 2018, in a religious discrimination lawsuit, UPS  agreed to pay $4.9 million over their policy that required male employees who deal with customers to cut their hair and shave their beards.
As this case as made national headlines in recent months, clearly, this is a big case to watch to see if UPS will once again end up paying big money for discrimination.
If you feel like you've been discriminated against on the basis of your race, color, religion, sex, gender identity, sexual orientation, pregnancy, pregnancy-related status, national origin, age, disability, genetic information, or marital status, or if you believe that your employer engaged in illegal employment practices, consult with an experienced Derek Smith Law Group, PLLC attorney. Our attorneys have years of experience litigating claims of discrimination, such as race and national origin discrimination, and employee's rights in the workplace. With offices in New York City, Philadelphia, and Miami, we have recovered millions on behalf of our clients who were subject to unlawful employment practices.
Let us stand up for you and your rights when it counts. If you need an attorney in New York, New Jersey, Pennsylvania, or Florida, please give our attorneys a call, tollfree at (800) 807-2209, for your free consultation.