Will Aziz Ansari, "Master of None" star and author of the book "Modern Romance," crash and burn along with other men in Hollywood accused of sexual misconduct?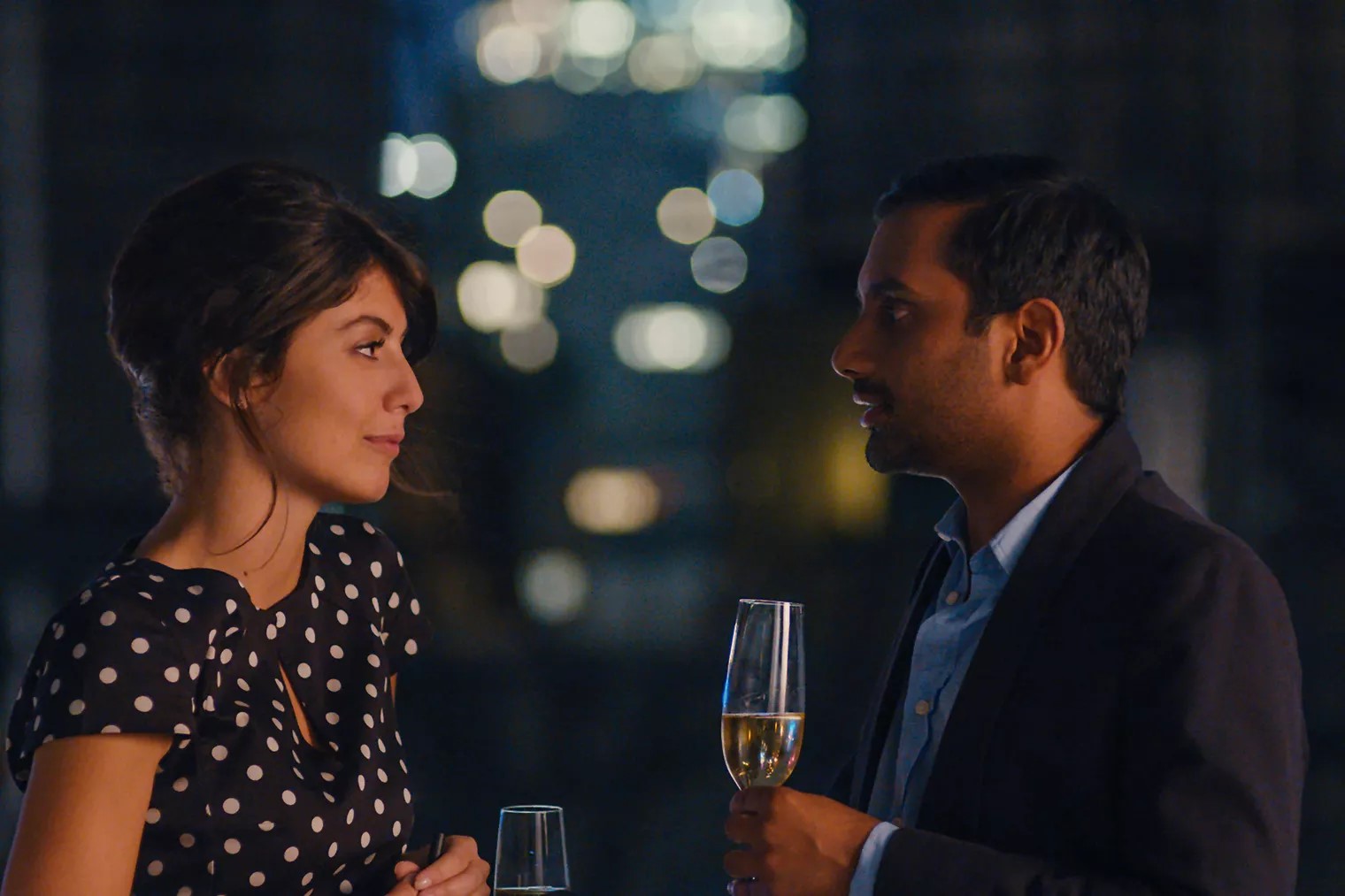 Ansari is accused of forcing himself on a 23-year-old woman, a Brooklyn-based photographer, in September 2017. She accused the actor of sexual misconduct during a date after meeting him at a party last year. During their date the two eventually go to his apartment after dinner where Ansari repeatedly pressured her for sex, while ignoring her verbal and nonverbal cues that she was not interested in going to bed with him. The woman recounts that she was "physically giving off cues that I wasn't interested." Finally, the woman leaves his until she eventually left his Manhattan apartment and cries herself to sleep.
The next day, Ansari sent her a text message saying, "Hey – it was fun meeting you last night. I just dropped my roll of film today. Fingers Crossed for some solid shots!" to which the woman responded (see bellow), explaining that she left the date feeling "uneasy" and that "It may have seemed okay. But I didn't feel good at all."
Apparently oblivious to the woman's view of their date, and that "no means no," Ansari responded with an apology, explaining, "it would never be my intention to make you or anyone feel the way you described."
The anonymous woman posted her story, calling herself "Grace." After the story on "Babe" broke , Ansari issued the following statement: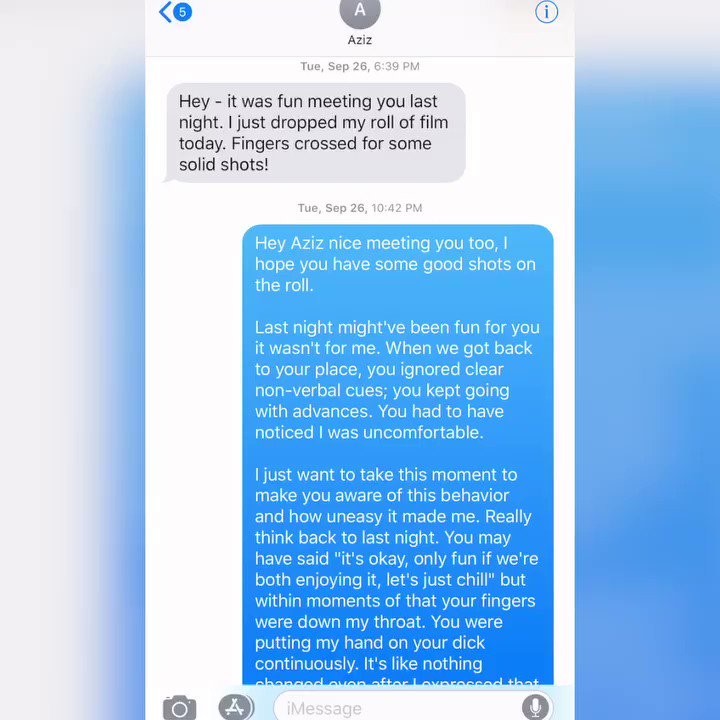 In September of last year, I met a woman at a party. We exchanged numbers. We texted back and forth and eventually went on a date. We went out to dinner, and afterwards we ended up engaging in sexual activity, which by all indications was completely consensual.
The next day, I got a text from her saying that although 'it may have seemed okay,' upon further reflection, she felt uncomfortable. It was true that everything did seem okay to me, so when I heard that it was not the case for her, I was surprised and concerned. I took her words to heart and responded privately after taking the time to process what she had said.
 I continue to support the movement that is happening in our culture. It is necessary and long overdue.
While much of the "Me Too" movement focuses on sexual harassment and sexual assault in the workplace, the Ansari allegations help bring attention to the ongoing discussions about what constitutes consent is.
Whether the question is asked in the workplace or on a date, or even in an existing long-term relationship, quite simply, consent is looking at the question "Was the comments or conduct welcomed or unwelcomed?" I such acts were not welcomed, both subjectively and objectively it is wrong and perhaps unlawful.
If you feel like you have been a victim of unlawful sexual harassment, call the experienced attorneys at the Derek Smith Law Group, PLLC. Our New York and Philadelphia sexual harassment attorneys work diligently to protect the civil rights of our clients in both the workplace and in the classroom. Whether you are in New York City or Philadelphia, our attorneys have settled cases with large corporations and major universities, and they may be able to help you too. Please give us a call at (800) 807-2209 for a free consultation.