American Airlines: Public Accommodation Discrimination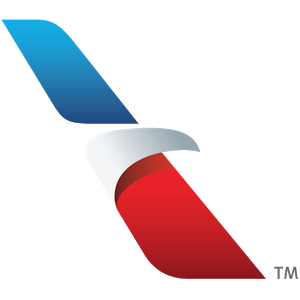 American Airlines: Public Accommodation Discrimination
For the second time this year, the NAACP issued a national warning to the African-American community to avoid certain dangers while traveling. This week the NAACP urged black passengers to avoid American Airlines, alleging a pattern of racial discrimination.
The NAACP issued this typically rare national warning referencing a series of occurrences that allegedly proves that American Airlines routinely subjects African-Americans to "disrespectful, discriminatory, or unsafe conditions."
Such incidents include American Airlines gate agents booting black customers from flights after arguments with personnel and agents making unrequested seat reassignments, one such individual was Tamika Mallory who the airlines kicked off of a flight, on October 17, 2017, This caused her to miss the wedding of civil rights leader Rev. Al Sharpton's daughter in New York City.
"It definitely was white male aggression. I was singled out, I was disrespected, and [the pilot] was trying to intimidate me," said Mallory. "I was discriminated against."
Mallory's nightmare prompted other black passengers to post on social media their bad experiences with American Airlines.
Additionally, in November 2016, the head of the North Carolina NAACP, Rev. William Barber, says he was kicked off an American Airlines flight because he is black too. This incident lead to Barber filing a lawsuit against the airlines. "This differential treatment was based on race, as other passengers noted and stated to American Airlines employees… Reverend Barber was calm, complied with all directives from the flight crew, and did nothing that remotely warranted being ejected from the airplane."
Moreover, according to the lawsuit, after Barber was removed from the plane, a black airline employee told Barber that "this tends to happen a lot"  and that she was "sick of American Airlines doing this."
The NAACP said in a statement, "The series of recent incidents involve troublesome conduct by American Airlines and they suggest a corporate culture of racial insensitivity and possible racial bias."
Both federal and state laws prohibit discrimination against individuals on the basis of the individual being a member of a protected group in businesses and in places that are considered "public accommodations." What is a "public accommodation" differs depending upon whether federal or state law is involved, and also depends on the type of discrimination involved, such as disability discrimination, sex discrimination, or race discrimination. For instance, a place of public accommodation includes restaurants, hotels, theaters, and transportation services.
Federal law's like the Civil Rights Act of 1964 and the Americans with Disabilities Act prohibit places of public accommodations from discriminating on the basis of race, color, religion, national origin, or disability in certain facilities. Moreover, there are also state laws and city law—like in the city of Philadelphia and New York City—that broadly prohibit discrimination in places of public accommodation and expand what groups of people are protected.
Racial discrimination does not only occur in airports or in the air. Racial discrimination is prevalent in other places of public accommodation and in many workplaces. The experienced New York City sexual harassment attorneys at the Derek Smith Law Group, PLLC have years of experience handling claims of racial discrimination. Together with our Call today to schedule a FREE sexual harassment or employment discrimination legal Consultation in NY, NJ & PA with one of our top rated employment law or sexual harassment attorneys here at the Derek Smith Law Group. You can reach us online or by calling 877.469.5297. Our New York City, New Jersey and Philadelphia labor & employment law attorneys handle a variety of cases involving sexual harassment, racial discrimination, pregnancy discrimination, and other employment-related claims. We serve clients throughout New York, including Manhattan, Brooklyn, Queens, the Bronx, and Staten Island. We also have offices in New Jersey and $4.025 Million Jury Verdict Awarded in Employment Discrimination Case