Nixon-Tinkelman v. N.Y. City Dept. of Health & Mental Hygiene
Under the Americans with Disabilities Act (ADA) and the Rehabilitation Act, employers must provide reasonable accommodations where the employee has a qualifying disability, as long as the accommodation is not an undue burden.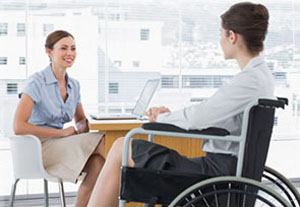 In Nixon-Tinkelman v. N.Y. City Dept. of Health & Mental Hygiene, the Second Circuit Court of Appeals ruled that telecommuting must be at least considered as a possible reasonable accommodation. The plaintiff, who had several serious medical conditions suffered from cancer, heart problems, hearing impairment, and asthma., worked in the Queen's location of the New York City Department of Health and Mental Hygiene (DOHMH) for 21 years before being transferred to the Department's Manhattan location. Since the new commute was significantly more arduous, she requested a closer work assignment as an accommodation for her disability. The DOHMH concluded that there was no suitable reassignment and denied her request.
Initially, her case was dismissed, but the Second Circuit reversed, reiterating that employers must consider telecommuting requests on a case-by-case basis, i.e., the way they should approach any reasonable accommodations to request under the ADA. The Second Circuit suggested factors employers can use in their fact-specific inquiry, including:
The number of employees in an organization
The number and location of the employer's offices
Whether an employee could be relocated or reassigned without undue burden
The reasonableness of allowing the employee to work from home without on-site supervision
As technology improves, employers and courts across the country have begun to embrace the idea of telecommuting as a viable option. Recently, the Sixth Circuit Court of Appeals also found that telecommuting was a reasonable accommodation under the ADA. The federal government along with several states have considered or enacted legislative designed to increase the availability of telecommuting. The Court acknowledges that companies will need to address privacy and data security concerns that may arise if an employee accesses company information or a network remotely. However, in many circumstances, it is practicable to strike a balance between confidentiality and security and accommodating an employee's needs.
If your employer has treated you unfairly because of your disability or has refused to provide a reasonable accommodation, consult a knowledgeable disability discrimination attorney who can protect your rights. The discrimination attorneys at the Derek Smith Law Group serve clients in New York, New Jersey, Miami, and Philadelphia. Call today at 212-587-0760 for a free consultation.