Philadelphia, PA — Ben Affleck apologizes for groping the actress and producer Hilarie Burton on camera several years ago.  Burton is also a former host of MTV's "Total Request Live" and actress from One Tree Hill.
We are talking about this old incident because a video of the incident resurfaced on October 10, 2017. This was after Affleck joined the ranks of many other celebrities in condemning the actions of Harvey Weinstein, who stands accused of numerous incidents of sexual harassment and three incidents of rape.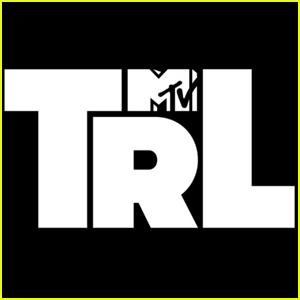 Burton's unfortunate encounter with Affleck was recalled by the starlet on Twitter in reply to a fan who brought up the incident. The fan @ShaniceBrim wrote, "[AFFLECK] ALSO GRABBED HILARIE BURTON'S BREASTS ON TRL ONCE. EVERYONE FORGOT THOUGH." Burton replied to the post-Burton tweeting, "I DIDN'T FORGET," and later, "I HAD TO LAUGH BACK THEN SO I WOULDN'T CRY."
The incident took place when Burton was a co-host on MTV's "Total Request Live" daily music video countdown that ran for ten years until 2008.
In response to the resurfaced video, Affleck wrote on Twitter, "I ACTED INAPPROPRIATELY TOWARD MS. BURTON AND I SINCERELY APOLOGIZE."
Obviously, a lot of time has passed since Affleck sexually harassed Burton. So much time has passed Burton won't be able to bring her claims of sexual harassment in court. The same goes for many of Weinstein's victims too, which includes the growing list of women, including Angelina Jolie, Gwyneth Paltrow, Jessica Barth, Kate Beckinsale, Laura Madden, Liza Campbell, and so many more. This makes an important point—the statute of limitations.
Statutes of limitations are laws that set the maximum time after an event within which legal proceedings, whether criminal or civil, may be initiated. The statute of limitations is ticking away from the moment the unlawful conduct or comments transpire. If too much time has passed, the defendant may use the defense of the statute of limitations as a total bar on certain legal claims against him or her in court.
For sexual harassment or discrimination cases, the statute of limitations begins on the date of the last act of harassment or discrimination, which could include being terminated or retaliatory acts that occur after you were terminated. Moreover, one-act may involve several different statutes of limitation and there are a number of factors that come into play, like where the event happened and who were the parties involved. Additionally, some statutes of limitations end less than one year from the unlawful event, and others end after several years.
As such, it is important for a victim to speak up sooner rather than later, or at least speak with a knowledgeable attorney about her options and to learn of any time constraints.
If you feel you have suffered sexual harassment or subject to unlawful discrimination on the job contact one of our New York City, Miami,  or Philadelphia sexual harassment attorneys at the Derek Smith Law Group, PLLC today for a free consultation. We have recovered millions on behalf of our clients who were discriminated against at work. Please give our attorneys a call at (800) 807-2209 for a free consultation.