Pastor, County commissioner, sexual harasser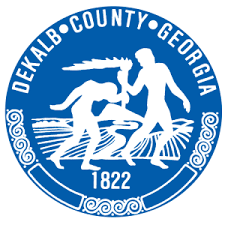 Pastor, County commissioner, sexual harasser
DEKALB, GA – In a suit filed with the county and the U.S. Equal Employment Opportunity Commission, DeKalb County Commissioner Gregory Adams has been accused by a former employee of sexual harassment, sex-discrimination and creating a hostile work environment.
Ashlee Wright, a former executive assistant to Adams, who was quickly promoted to district director, is suing the Commissioner because of the sexual harassment she faced while working Adams. According to her suit, Adams expressed inappropriate "love" for Wright. Adams would repeatedly ask to see pictures of Wright in her bikini, and, in one incident, Adams requested Wright come to his hotel room at 3:29 A.M. while the two were at an out of town conference. Wright even has a recording where Adams stated "Ashlee had me covered…she know what her Big Daddy like."
According to her suit, Wright felt that Adams put her job in  jeopardy. According to Wright, Adams wrote a message to her stating "it's either ride or die or goodbye." This type of behavior can be considered quid pro quo sexual harassment and is actionable under Title VII of the Civil Rights Act of 1964. Currently, Wright is on administrative leave.
Adams has released numerous statements regarding the events. The former Pastor and police officer asserts that he has not done anything wrong and a full investigation will clear his name.
Claims of sexual harassment are a form of sex-based discrimination under Title VII. Sexual harassment comes in two basic forms: quid pro quo, and hostile work environment. Quid pro Quo sexual harassment is a form of sexual harassment where a supervisor, manager or coworker predicates job benefits, including the benefit of having a job, on an employee acquiescing to the sexual advances of that supervisor, manager or coworker. Here, Wright felt that Adams predicated her continued employment on her acquiesces to the Adams sexual advances.
Wright brought her claim with the EEOC. The EEOC is the administrative agency created under Title VII to handle claims of sexual harassment and employment discrimination. Before an employee can bring a claim in federal court, they must first bring a claim with he EEOC. The EEOC will investigate the claim and issue one of three determination: 1) A letter of determination, which states that the EEOC has found enough probable cause that discrimination occurred and the EEOC plans to litigate the claim on behalf of the employee; 2) a "right to sue" letter, which states that the EEOC has not found enough probably cause to pick up the case, but it does give the employee a right file the claim in federal court; and lastly 3) a finding of no probable cause, which means, after their investigation, the EEOC determined that no discrimination occurred.
The New York City sexual harassment attorneys at the Derek Smith Law Group, PLLC, have years of experience working with the EEOC and litigating claims of sexual harassment in the workplace. Working closely with our Philadelphia sexual harassment attorneys, the Derek Smith Law Group, PLLC has been awarded some of the highest jury verdicts in the country based on sexual harassment. If you feel you have been sexually harassed or discriminated against at work, please give our talented attorneys a call, toll free, at 1877 4NYLAWS for your free consultation.
---
Call today to schedule a FREE sexual harassment or employment discrimination legal Consultation in NY, NJ & PA with one of our top rated employment law or sexual harassment attorneys here at the Derek Smith Law Group. You can reach us online or by calling 877.469.5297. Our New York City, New Jersey and Philadelphia labor & employment law attorneys handle a variety of cases involving sexual harassment, racial discrimination, pregnancy discrimination, and other employment-related claims. We serve clients throughout New York, including Manhattan, Brooklyn, Queens, the Bronx, and Staten Island. We also have offices in New Jersey and Philadelphia to serve you.
Make Sure Your Lawyers Have the Verdicts To Back Up Their Negotiations – Results Matter!