MIAMI, FLORIDA  — Miami-Dade Circuit Judge Stephen Millan who grew up in New York is under fire for using the word "moolie" to describe a black defendant and for other racially insensitive comments while in chambers.
The first instance of misconduct involved Judge Millan on a break with attorneys in his chamber, where he instructed a bailiff to return to the courtroom and retrieve his wallet because he didn't "trust it in there with those thugs."  A defence attorney in the room believed the judge was referring to his client or the client's family or friends waiting in the courtroom.
The second instance took place during an "ex parte" conversation over the phone, which Judge Millan made to the same defence attorney several days after the "thugs" remark. During this call, he used the word "moolie" to describe a black defendant. According to court officials deciding Judge Millan's ethical violations, the term "moolie" is a racial Sicilian slur and shortened version of the word "mulignan" that literally translates as "eggplant." It's used to describe black persons or individuals with a dark skin complexion.
Judge Millan later admitted to using the offensive term "moolie" and halfheartedly apologized, claiming it was something he said "intermittently as a 'youngster' growing up in New York."  Judge Millan has made a living as an attorney and judge specializing in bankruptcy, immigration, and criminal defence. The New York native has Italian and Puerto Rican roots and claims to have been raised in both New York City and Long Island.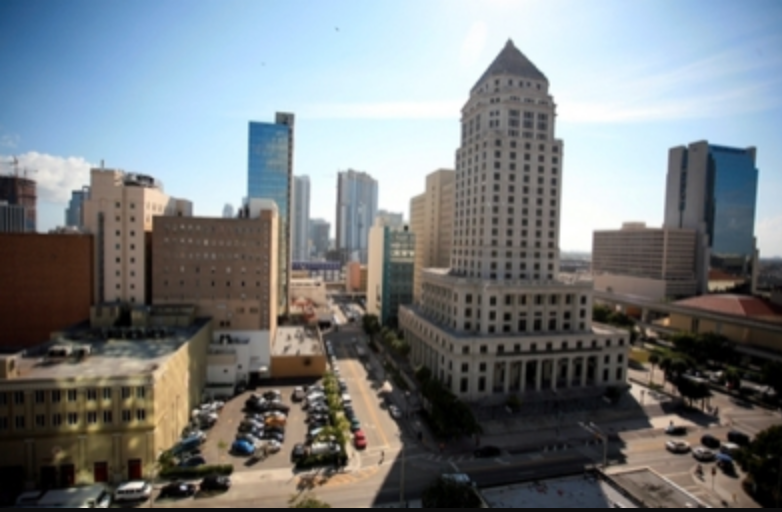 According to the Miami Herald, the 52-year-old Miami judge said, "It was not unusual for my friends and I to occasionally use slur words when referring to others, including our friends and ourselves." But Florida ethics officials didn't care.
Initially, Judge Millan agreed to undertake racial sensitivity training, but Florida's Judicial Qualifications Commission apparently didn't feel the punishment was severe enough. As such, the Commission recommended that the Miami judge face a 30-day suspension and $5,000 fine for his insensitive remarks, which were made in October 2016 while speaking one-on-one with a defendant's lawyer in the judge's chambers about scheduling.
Regarding his sentencing, Judge Kristina Marx of the Florida's Judicial Qualifications Commission stated, "The use of racially derogatory and demeaning language to describe litigants, criminal defendants or members of the public, even behind closed doors or during off-the-record conversations, erodes public confidence in a fair and impartial judiciary," and that "[t]he Commission is unswayed by Judge Millan's testimony that he gained familiarity with the use of certain racial slurs during his youth."
While the above case of unethical racial bias took place in the courtroom, race and color discrimination is equally problematic in the workplace. As such, both ace and color discrimination are specifically prohibited under federal law under 42 U.S.C. § 1981, 42 U.S.C. 1983, and the Title VII of the Civil Rights Act of 1964, as well as being prohibited under the Florida Civil Rights Act.
If you feel like you've been discriminated against on the basis of your race, consult with an experienced Derek Smith Law Group, PLLC attorney. Our attorneys have years of experience litigating claims of discrimination, sexual harassment, and employee's rights in the workplace. Working together with our New York City and Philadelphia attorneys, we have recovered millions on behalf of our clients who were discriminated against because of their race, color, or other protected status under Federal and state law. Let us stand up for you and your rights when it counts. If you feel you have been discriminated against, please give our attorneys a call, at 1-305-946-1884, for your free consultation.
Our Florida office is located in downtown Miami and we serve individuals and employees throughout Miami-Dade County, Broward County, Palm Beach County, Monroe County, Orange County, in Orlando, Naples, Sarasota, Tampa, Jacksonville, Fort Myers, Cape Coral, Gainesville, and locally in Miami, Miami Beach, Brickell, South Miami, Miami Lakes, North Miami, North Miami Beach, South Beach, Coral Gables, Aventura, Kendall, Doral, Hialeah, Florida Keys, Key West, Fort Lauderdale, Hollywood, Davie, Pembroke Pines, Plantation, Sunrise, Coral Springs, Pompano, West Palm Beach, Palm Beach, Boca Raton, Palm Bay, and, Florida.