Florida Sexual Harassment Lawyer – "In IT we have a saying; stay away for the three Os, Orientals, old people, and ovaries." This was one of many misogynistic comments Tannen Campbell, the Magic Leap's former Head of Strategic Marketing and Brand Identity, heard at the overvalued tech firm. Campbell and Magic Leap recently settled her claims of sex-based discrimination in violation of Title VII of the Civil Rights Act of 1964. The experienced sexual harassment attorneys at the Derek Smith Law Group, PLLC, have half of the century of combined experience litigating sex-based discrimination claims, recovering millions for our clients.
Campbell's claim for sex discrimination is part of the tech culture. Multiple major tech firms have recently been in legal battles over sex and gender discrimination. The male-dominated tech culture hasn't been very friendly to women in recent years. Campbell alleged Magic Leap's senior-level management were mere sycophants for company CEO Rony Abovitz. The irony of Campbell's suit is that she was hired specifically to create a more female-friendly product and culture for Magic Leap. Instead, she faced a hostile work environment, sex-based discrimination, and retaliation.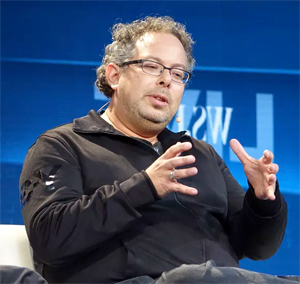 Her suit alleges the company does not respect women's technical skills. The firm's culture stereotypes women as homemakers, wives and sex objects. The suit alleges that Magic Leap knew of the gender-based hostility within the company. In fact, Campbell had created a fifty-slide presentation about gender diversity that was generally ignored, being canceled six times. The company had created a "Female Brain Trust Initiative" that was mere window dressing. To add insult to injury, the company released an app with its sole female character groveling at a male's feet. The culture of discrimination ran so deep at the tech company that it wormed its way into the training procedures. While training new IT employees, Euen Thompson stated "women always have trouble with computers" and "In IT we have a saying; stay away for the three Os, Orientals, old people, and ovaries."
To maintain a gender discrimination action under Title VII, an individual needs to demonstrate that they were discriminated against based on their gender. Often, like here, discrimination comes in the form of comments. In other instances, the discrimination is more subtle. Generally, a prima facie case can be shown if the individual alleges they were treated differently in an employment decision and that disparate treatment was based on gender. This is usually shown if they are treated differently than similarly situated employees of the opposite gender. When alleging gender discrimination against an entire company, an individual must show that the company maintained a system of gender discrimination. This can be shown when multiple management/supervisor level employees participate in discriminatory behavior or when an individual reports discriminatory behavior and the company fails to take immediate corrective action.
The skilled sexual harassment and discrimination attorneys at the Derek Smith Law Group, PLLC have years of experience litigating and settling claims of sex-based discrimination under Title VII. Between our New York City, Philadelphia, Miami and New Jersey offices, we have litigated hundreds of cases, recovering millions for our clients. If you feel you have been discriminated against based on your gender, please give us a call, toll-free at 800-807-2209.
---
Call today to schedule a FREE sexual harassment or employment discrimination legal Consultation with one of our top-rated employment law or sexual harassment attorneys here at the Derek Smith Law Group. You can reach us online. We serve clients throughout New York, including Manhattan, Brooklyn, Queens, the Bronx, and Staten Island. We also have offices in New Jersey, Miami, and Philadelphia to serve you.