IOWA GOP STAFFER'S SEXUAL HARASSMENT GOES TO JURY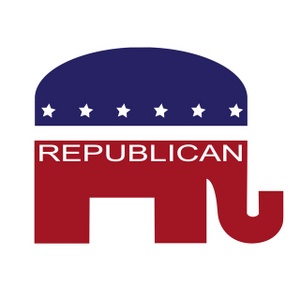 IOWA GOP STAFFER'S SEXUAL HARASSMENT GOES TO JURY
Ames, Iowa – Monday afternoon jury deliberations began in Kirsten Andersons' sexual harassment suit against the State of Iowa. Anderson was a former Communications Director for the Republican Caucus. In May of 2013 Anderson turned in a memo detailing concerns of lewd comments and sexual harassment in the workplace. Hours later she was fired. Anderson brought suit alleging she was terminated in retaliation for her complaints of sexual harassment in the workplace.
For four days over the last week jurors heard testimony from Anderson and several current and former caucus employees. The testimony described an environment where jokes and comments about individual's sex lives, race, and sexual orientation were the norm. A substantial amount of the testimony focused on Senior Policy Analyst Jim Friedrich, who was accused of using the "c-word" regularly and frequently making vulgar comments during his 2010 divorce. During Monday afternoon's closing statements, Andersons' sexual harassment attorney said her supervisors and elected Republican leaders ignored her concerns, fearing disruption of the status quo at the Statehouse. Anderson had complained to her supervisors of sexual harassment three times between 2010 and her firing.
Anderson's sexual harassment attorney condemned the Iowa GOP of being a boys club that didn't want to be upset. Anderson wanted to send a message that they couldn't do this anymore. Among her allegations, Anderson testified that last week, Sen. Shawn Hamerlinck, R-Davenport, would often stop by the office and talk about the size of lobbyists' breasts and the skirt length of female pages. On one occasion, another analysts testified that he heard Hamerlinck discussing the size of a co-workers areolas.
The focal point of deliberations is whether Anderson was terminated as a result of poor performance or a result of her continual complaints of sexual harassment. Attorneys for the State argued that Anderson continued to be friends with her supervisors after the comments and that her supervisors had asked her to improve her writing skills before her termination.
The meat of Andersons' suit is her retaliation claim. Under Title VII of the Civil Rights Act of 1963, if an employee suffers and adverse employment action as a result of participating in the protected activity of raising complaints of discrimination then that employer is liable for retaliation. The burden then shifts to the employer to prove a legitimate non-discriminatory reason for the adverse employment action. The key between many of these cases is the employee's job performance during the course of her employment. Proximity in time to complaints of discrimination and the adverse employment action creates an inference that retaliation occurred. Positive performance evaluations, work production and testimony from other employees go a long way in proving that you were a good employee and the only reason for your termination was your complaints of discrimination.
The experienced New York City sexual harassment attorneys at the Derek Smith Law Group, PLLC have years of experience litigating claims of sexual harassment and retaliation, receiving some of the highest verdicts in New York City history. Along with our Philadelphia sexual harassment attorney's, our firm is highly regarded in sexual harassment and employment discrimination law. If you feel like you have been sexually harassed or discriminated against in the workplace, please give us a call, toll free at 1877- 4NYLAWS.
---
Call today to schedule a FREE sexual harassment or employment discrimination legal Consultation in NY, NJ & PA with one of our top rated employment law or sexual harassment attorneys here at the Derek Smith Law Group. You can reach us online or by calling 877.469.5297. Our New York City, New Jersey and Philadelphia labor & employment law attorneys handle a variety of cases involving sexual harassment, racial discrimination, pregnancy discrimination, and other employment-related claims. We serve clients throughout New York, including Manhattan, Brooklyn, Queens, the Bronx, and Staten Island. We also have offices in New Jersey and Philadelphia to serve you.
Make Sure Your Lawyers Have the Verdicts To Back Up Their Negotiations – Results Matter!