Amidst the various allegations of racial and gender discrimination, Fox can add disability discrimination to its list of lawsuits they are defending. Diana Falzone, a former news employee at the media giant, has filed a gender and disability discrimination suit against Fox news in the New York Supreme Court.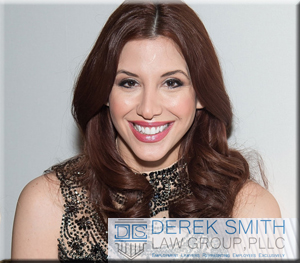 Falzone claims Fox removed her from her on – air position after she published an essay regarding her endometriosis diagnosis, a medical condition that typically causes infertility in women. The New York City and Philadelphia sexual harassment attorneys at the Derek Smith Law Group, PLLC, have decades of combined experience litigating claims of gender and disability discrimination, recovering millions for our clients.
Under Title VII of the Civil Rights Act of 1964, an employer is prohibited from discriminating against an individual based on their disability. If a person makes their medical condition known to their employer and their employer treats them differently or materially alters their job duties as a result of their disclosure of their disability, then the employer may be liable for disability discrimination. The Americans with Disabilities Act provides guidance on what counts as a disability. Simply stated, if a physical or mental impairment substantially limits one or more major life activities, a person has a history of such impairment or is a person who is perceived by others as having that impairment then they have a disability under the Act. Further, employers are required to provide reasonable accommodations should an employee request such.
Endometriosis is a medical condition in which tissue that normally lines the uterus grows outside the uterus. This condition typically causes infertility in women. Falzone discussed her condition in her essay, promoting a necessary conversation about women's reproductive health. However, Fox treated her differently based on her condition, substantially altering her job duties.
According to the lawsuit, the mostly male senior management at Fox News objected to a female on-air host disclosing that she suffered from a medical condition that typically affects women's reproductive health. Falzone alleges that her male superiors felt that her essay detracted from her sex appeal, making her less desirable in the eyes of viewers. Falzone asserts that Fox News has never banned her male counterparts for discussing their medical issues on-air, in fact, she asserts that their careers advanced when they discussed their medical conditions on air.
This suit comes on the heels of dozens of discrimination suits filed against the major news network. Falzone's sexual harassment attorney, represented Gretchen Carlson in her lawsuit against Fox News Chief Roger Ailes. Ms. Carlson's lawsuit was the water that broke the damn at Fox which eventually led to Fox firing it's a most prominent executive, Roger Ailes and its biggest on-air personality Bill O'Reilly.
The experienced Philadelphia sexual harassment attorneys at the Derek Smith Law Group, PLLC, are well versed in Title VII and the ADA. We work closely with government agencies to bring claims of gender and disability discrimination on behalf of our clients. The tireless effort of our attorneys often results in million-dollar settlements for our clients. If you feel you have been discriminated against based on your disability, please give the talented attorneys at the Derek Smith Law Group, PLLC, call us at 800-807-2209 for a free consultation.