Workplace Whistleblower and Retaliation Lawyer
You Cannot Get Fired from Work Because You Blew the Whistle Against Your Employer.
An employee has a right and an obligation to report any illegal activity in the workplace. Doing so is known as whistleblower activity. Unfortunately, employers may react to whistleblowers through retaliation.
When your employer retaliates against you because you blew the whistle or participated in other protected activities, you have the right to seek compensation. You need a whistleblower attorney who will stand by your side and help you fight back against illegal punishments against whistleblowers at work.
What Is a Whistleblower in the Workplace?
A
whistleblower is an employee
who sees illegal activities in the workplace and makes a conscious effort to report them to someone who can act on the information. The person may report the information, agree to testify against their employer, or cooperate with an investigation. They may report the information to a government agency, police, or FBI.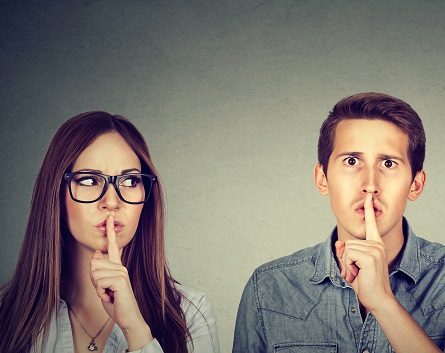 What Are Illegal Activities in the Workplace?
Illegal activities in the workplace can fall under two main categories.
Financial Crimes. Financial crimes include any crimes relating to securities fraud or embezzlement. Financial crimes also cover issues such as mail fraud, wire fraud, and bank fraud.
Fair Labor Standards Act (FLSA) Violations. FLSA violations include issues relating to unpaid wages, unpaid overtime, misclassifying employees, OSHA violations, and wage deductions, to name a few.
What Federal Laws Protect Whistleblowers from Retaliation at Work?
Whistleblowers are essential to ensure businesses stay honest. They help protect the public from illegal activities involving investments, tax dollars, and the workplace. The following laws protect whistleblowers from illegal punishments and wrongful termination.
1. The Sarbanes-Oxley Act of 2002.
The Sarbanes-Oxley Act protects whistleblowers who work for publicly traded companies. Whistleblowers can file claims for retaliation within 180 days of the event. An employee that reports issues of the following qualify for whistleblower retaliation protection under the law:
Mail fraud
Wire fraud
Bank fraud
Securities fraud
Shareholder fraud
Securities and Exchange Act (SEC) violations
2. The Dodd-Frank Wall Street Reform and Consumer Protection Act of 2010. The Dodd-Frank Act defines a whistleblower as an employee who reports any securities fraud to the SEC. The law protects whistleblowers from retaliation for reporting illegal activities. It even provides compensation for whistleblowers who act on behalf of the government's claim (Qui Tam).
Dodd-Frank gives you six years to file your claim for whistleblower retaliation.
3. The US Occupational Safety and Health Administrations (OSHA). OSHA handles any health and safety regulations for workplaces. This law includes issues dealing with asbestos, safety concerns, and general workplace health concerns. First, you should report a concern to your manager. If your manager fails to act, you can file your claim with OSHA.
You have 30 to 90 days to file your complaint for retaliation under OSHA laws.
What Is Retaliation for Reporting Misconduct or Illegal Activities?
You should say something when you see illegal activities in the workplace. However, many employers may wish to take action against you as a result. This behavior is known as retaliation and is illegal.
Retaliation can occur in any of the following ways: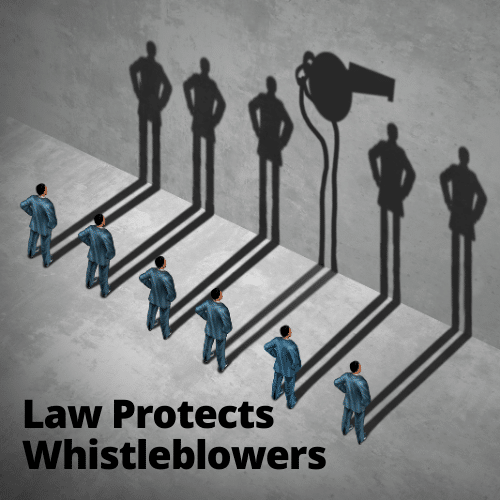 Wrongful termination
Demotion
Reduction of hours
Change in schedule
Sudden poor performance reviews
Denial of promotions
Denial of salary increases
Unwanted and sudden transfers
Creating a hostile work environment
Reduction in salary or hourly rate
What Are the Rights of Victims of Retaliation in the Workplace?
If you are the victim of retaliation for reporting misconduct or illegal activities, you have rights. You may file a lawsuit in federal court or a complaint with the Department of Labor. The statute of limitations varies depending on the case. Contact an experienced whistleblower lawyer to ensure you file your claim within the time limits allowed by the law.
What Is the Average Settlement for Whistleblower Retaliation Claims?
Compensation for retaliation against whistleblowers gets determined on a case-by-case basis. The courts will often consider the type of punishment you faced, the money you lost, and the likelihood your employer would retaliate against other whistleblowers in the future. You may receive compensation for medical expenses, lost wages, legal fees, pain and suffering, emotional distress, and even punitive damages. Your employer may need to reinstate your job as well.
Discuss your options for relief with a dedicated whistleblower lawyer to determine your rights to compensation.
How Can A Whistleblower Attorney Help Your Retaliation Case?
A whistleblower deserves protection from retaliation for doing the right thing. The laws provide this protection. However, employers may ignore the law, resulting in punishments, like getting fired from work or demoted. When you experience retaliation, you need an attorney who knows the law and can help you stand up for your legal rights.
Your whistleblower attorney can help you file your retaliation claim under the proper laws and within the proper time limit. Your attorney will advocate for your rights while negotiating for a settlement from the moment you decide to file your claim.
Call Our Dedicated Whistleblower Retaliation Lawyers Today for Your Free Consultation
When you report illegal activities in the workplace, you do not deserve any form of employer retaliation. When your employer takes his anger out on you, you have the right to stand up for justice. If you are the victim of whistleblower retaliation in the workplace, the Derek Smith Law Group's experienced retaliation attorneys can help.
Did You Experience Retaliation Because You Reported Your Employer's Illegal Activities? Did You Get Fired from Work Because You Agreed to Testify in Court, Cooperate with an Investigation, or Provide Evidence of Illegal Activities in the Workplace? Please Call Us at 800.807.2209 to Learn More About Your Rights.