Clinger's a little too clingy according to a harassment suit
RENO, NV – At least three women have accused City Manager Andrew Clinger of sexual harassment according to lawsuits. In a suit filed in federal court on August 1, two women have been named as a plaintiff in a sexual harassment claim filed against Clinger, with the third woman is not currently participating in the lawsuit, but may file charges later. Clinger has been accused of sexual harassment and creating a sexually hostile workplace. Clinger has also been charged with retaliating against anyone who dared to complain.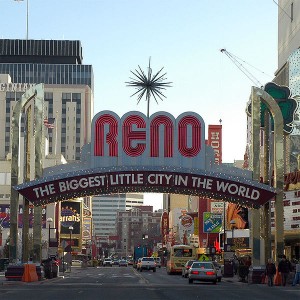 Deanna Gescheider, the city's former communications director; and Maureen McKissick, a former assistant to the city manager, are the two named plaintiffs in the suit. Both women resigned from the city last year claiming the work environment had become too hostile to endure, despite Clinger departing the department before their resignation. Prior to the suit, the department conducting an investigation totaling $225,000 and an attempted settlement of $1.8 million, which was demanded by the women's attorney.
The Lawsuit, and investigation centered on two separate, but equally damning, allegations. First, Gescheider stated that Clinger had rubbed her thigh during a work meeting and he further sent her sexually explicit messages on a phone app that immediately destroyed the communication after it was sent. The second, McKissick stated that Clinger subjected her to a hostile work environment by favoring a younger female employee and reassigning work from that woman to McKissick, causing hostility between McKissick and the younger lady.
The city conducted two independent investigations and neither turned up enough evidence to substantiate the claim that Clinger touched Gescheider leg with sexual intent or that he made sexual advances toward her.  However, the second investigation agreed that Clinger used the Telegram app that destroyed his communications with Gescheider. The second investigation did find that McKissick was victimized by an unprofessional office environment. Either of these incidents could constitute sexual harassment under Title VII.
Title VII of the Civil Rights Act of 1964 was designed to prevent employers from discriminating against their employees in the workplace. Title VII applies to both public and private employers. Under Title VII, sexual harassment is a form of sex-based discrimination. The two basic types of sexual harassment are quid pro quo and hostile work environment. An employer is found to have perpetuated a hostile work environment when the harassing conduct is so severe and pervasive that a reasonable person would find the environment hostile. This persists through all forms of discrimination, but particularly when the hostile work environment is based on sex, this includes sexual joking, sexual bribery, sexual comments, pornography in the workplace, etc.
The New York City sexual harassment attorneys at the Derek Smith Law Group, PLLC, have years of experience litigating claims of sexual harassment and sex-based discrimination. If you feel you have been sexually harassed or discriminated against at work, please give us a call at 800-807-2209 for a free consultation.