Broken Promises to Florida's LGBTQ Community
ORLANDO, FL – How can anyone forget the June 12, 2016, mass shooting at Pulse, a gay nightclub in Orlando, Florida. That night Omar Mateen, a 29-year-old security guard, killed 49 people and wounded 58 others in a violent hate crime inside Pulse. On the night of the shooting, Pulse was hosting a "Latin Night" and many of the victims were Latinos. This mass shooting became the deadliest episode of violence against the LGBTQ community in U.S. history and the deadliest terrorist attack in the U.S. since September 11, 2011.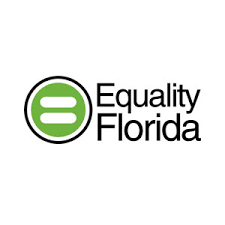 At the time, Florida Governor Rick Scott publicly offered his sympathy to the Pulse victims' families and the LGBT community. In 2016, Gov. Scott said, "These are individuals. Let's love every one of them." Before then, Gov. Scott generally had a chilly relationship with the gay community.  As Florida's governor, Scott supported Florida's attempt to ban gay marriage, a ban that was eventually struck down by federal courts and he ran against adoptions by gays and lesbians in 2010. Many gay rights advocates said his staffers even promised to pursue an executive order prohibiting discrimination against LGBTQ state workers and contractors. Now August 2017, more than a year later, no protective order has been issued.
LGBTQ advocates claim that two members of the governor's staff — then-chief of staff Kim McDougal and legislative affairs director Kevin Reilly —  met at a hotel with Equality Florida leaders. When the governor's representatives asked what could be done, the advocates answered that Gov. Scott should issue the anti-discrimination order. According to Equality Florida CEO Nadine Smith, "They sat with us and said, 'This is something that is important.' This was an issue they believed could move forward and if there was any problem, any concerns, they would let us know." However, as of today, nothing has happened.
The need for such an order is even more important because of the recent developments of the U.S. Justice Department and Attorney General Jeff Sessions. Recently the Justice Department filed court papers in a New York case saying that sexual orientation is not covered by Title VII of the 1964 Civil Rights Act. Title VII is a Federal law that bans workplace discrimination based on race, color, religion, sex or national origin, and the EEOC enforces Title VII.
Federal law still does not adequately protect the employment rights of the LGBT community, nor does the state of Florida. However, there are some levels of protection at the city and county level for members of the LGBT community in some areas of Florida. As of 2016, 10 counties and 19 cities, including Broward and Miami-Dade counties, Tampa, St. Petersburg, Miami, Miami Beach, St. Augustine, Sarasota, and Orlando, have passed protections for gay workers.
Moreover, according to Frank Penela, communications director for the Florida Commission on Human Relations, the Commission can protect LGBTQ members under certain circumstances. Regarding LGBTQ status in employment, "the Commission will accept some cases under sex-based discrimination. Allegations of gender identity/transgender discrimination, for example, can be viewed as sex discrimination."
When asked this week about his commitment to protect the LGBTQ community, Gov. Scott only said "I think it's important that everybody in our state feels comfortable and never feels discriminated against and that's what's important to me." Gov. Scott explained that federal guidelines protect the gay community and the state of Florida follows them. He wouldn't say if he would sign such order or if he had changed his mind.
Call today to schedule a FREE sexual harassment or employment discrimination consultation with one of our top-rated New York City sexual harassment attorneys here at the Derek Smith Law Group. You can reach call us at (800) 807-2209 fo a free consultation. Our employment law attorneys handle a variety of cases involving sexual harassment, racial discrimination, pregnancy discrimination, and other employment-related claims.