New York, NY – 2017 is a year full of firsts. Some of these firsts are better than others, I will leave you to be the judge of this. Well, here is another first, Boy Scouts of America has changed its all boy policy and has decided to start admitting girls.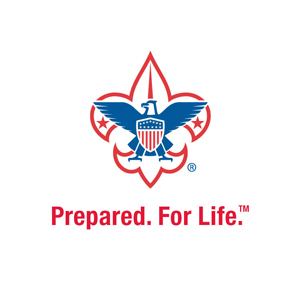 On October 11, 2017, the Boy Scouts of America announced that young girls would be allowed to join historically boy's club and that older girls would be eligible to earn the rank of Eagle Scout. This decision came after "years of receiving requests from families and girls," according to a Boy Scouts spokesperson.
Is the United States ready for such a drastic move?
Based on recent statistics, 57% of Americans disagree with the decision to allow girls to join the Boy Scouts, and 37% drastically oppose the move. Only 36% approve of Boy Scouts of America new change.
Interestingly, many women and men view the decision similarly with 58% of men and 56% of women opposing the decision to allow girls to join the Boy Scouts. Even Girl Scouts USA, responded to the announcement by glorifying the benefits of "the single-gender environment" and has no plans from deviating from its female empowerment mantra.
Clearly, there are mixed reviews but nevertheless, many are happy. One is 9-year-old Elena Lynch from New Jersey who explained, "I mean, like, just because I'm a girl doesn't mean I don't like Cub Scouts." Another young woman was 12-year-old Ella Jacobs from California, "When I'm older, I'm going to grow up and be around guys. In school, I'm around guys. So what's the difference?"
Elena and Ella are not alone. For years young girls have been turned away from the Boy Scouts. Back in 1991, Margot Goldstein, from Florida was a young third-grader. That year she joins the Boy Scouts but was eventually kicked out in an official decree when she wanted to attend a sleep-away camp. Later she and her family sued the Boy Scouts for gender discrimination. Even back then Boy Scouts was actively fighting several other legal battles to change the Boy Scouts organization. In the end, the judge denied their requests of an injunction to force the Boy Scouts to accept girls too.
No matter your gender, race, or age, everyone is affected by the change. Sometimes the change may take much longer than one hopes for, but change will always come eventually. Until that day of perfect equality, it is necessary to take a stand for what is important and what one believes is equal.
If you feel like you have been a victim of unlawful discrimination call the experienced attorneys at the Derek Smith Law Group, PLLC. Our attorneys work diligently to protect the civil rights of our clients in both the workplace and in the classroom. Whether you are in New York City, Miami, or Philadelphia, our sexual harassment attorneys have settled cases with large corporations and major universities and they may be able to help you too. Give our talented discrimination attorneys a call at (800) 807-2209 for your free consultation.