Bass Pro settles $10.5 discrimination claim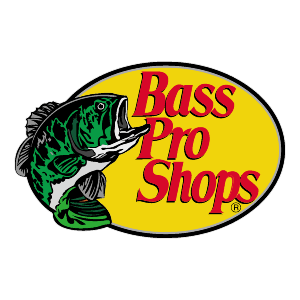 Bass Pro settles $10.5 discrimination claim
HOUSTON, TEXAS – According to Court records, Bass Pro Shops Outdoor World has recently settled a federal lawsuit based on racial discrimination which requires them to pay $10.5 million in damages. The suit alleged Bass Pro had discriminated against minorities in their hiring practices at its stores nationwide. The settlement was reached between Bass Pro and the Equal Employment opportunities Commission ("EEOC"). As part of the settlement, the EEOC and Bass Pro have agreed that there have not been any findings that Bass pro engaged in any discriminatory practices. Bass Pro released a statement reiterating that the settlement is not an admission of liability, but rather a step to affirm Bass Pro's dedication to its minority applicants.
The settlement agreement will remain in effect for 42 months, but first needs to be reviewed by U.S. District Court Judge Keith Ellison. Part of the $10.5 million dollar settlement would go to providing monetary relief to its applicants who claim they were discriminated because of their race against while seeking jobs with Bass Pro. Further, Bass Pro is required to implement comprehensive programs to further strengthen the company's efforts to recruit minority employees. The settlement requires Bass pro to create an Office of Diversity and Inclusion and staff it with a director who will make sure the company complies with all terms of the EEOC agreement. Bass Pro is also barred from any future hiring discrimination based on race or national origin, this includes a prohibition on retaliating against employees who see the practice occurring and object to it. The company is also required to post advertisements in black and Hispanic communities. Bass Pro will deposit the $10.5 million in an interest bearing account, administered by a third party, within five days of the agreement being signed by the Honorable Ellison. Finally, part of the $10.5 million may be devoted to Bass pro creating programs for inner city youth in outdoor activities, something the company has been doing for the past 25 years.
This settlement is a result of mediation as opposed to a federal lawsuit. The EEOC is the federal administrative agency tasked with investigating and bringing claims of employment discrimination. When an individual, or group of individuals, feels they have been discriminated in violation of Title VII of the Civil Rights Act of 1964, before they can file a claim in federal court they must first file a charge with the EEOC. At that point, the EEOC will investigate the claim and either issue a statement that they are willing to pick up the case, as they did in the Bass Pro Shop case, or they will issue a "right to sue" letter or a finding of no probable cause. If the EEOC issues a finding of no probable cause, your claim is dead in the water. If they issue a "right to sue" letter, you a free to pursue your claims in a federal court within 90 days of receiving the letter. If the EEOC picks up your claim, than the EEOC will attempt to mediate the matter with the individual, or group of individuals, within the company whom the charge is filed against.
The skilled New York City sexual harassment attorneys at the Derek Smith Law Group, PLLC, work closely with the EEOC, both bringing charges and pursue our client's claims in court. Between our New York City and Philadelphia sexual harassment attorneys, the Derek Smith Law Group, PLLC, routinely receives multi figure settlements on behalf of our clients. If you feel like you are a victim of racial discrimination, please give our talented attorneys a call, toll free, at 1877 4NYLAWS, for your free consultation.
---
Call today to schedule a FREE sexual harassment or employment discrimination legal Consultation in NY, NJ & PA with one of our top rated employment law or sexual harassment attorneys here at the Derek Smith Law Group. You can reach us online or by calling 877.469.5297. Our New York City, New Jersey and Philadelphia labor & employment law attorneys handle a variety of cases involving sexual harassment, racial discrimination, pregnancy discrimination, and other employment-related claims. We serve clients throughout New York, including Manhattan, Brooklyn, Queens, the Bronx, and Staten Island. We also have offices in New Jersey and Philadelphia to serve you.
Make Sure Your Lawyers Have the Verdicts To Back Up Their Negotiations – Results Matter!