NYC Protects Workers with Caregiving Responsibilities From Discrimination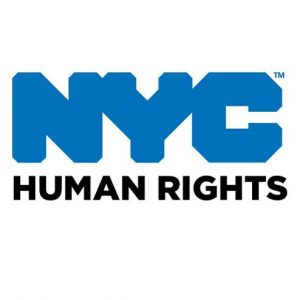 NYC Protects Workers with Caregiving Responsibilities From Discrimination
New York, NY – New York City Human Rights Law (the "NYCHRL") prohibits discrimination in employment, public accommodations, housing, and also bias-based profiling by law enforcement. There are many grounds which New Yorkers may claim unlawful discrimination, some you may already know such as race discrimination, gender discrimination, disability discrimination, and age discrimination. What you may not know is that NYCHRL also includes many other not so well-known categories that go far beyond federal statutes. For instance, unlike federal discrimination laws, NYCHRL covers employers with as few as four employees. This makes it much easier for employees to bring claims against their employers in New York City.
One of these categories is "Caregiver Status Discrimination," which took effect May 4, 2016. This is a protected category under NYCHRL. It is aimed at protecting full-time and part-time employees with "caregiver and familial responsibilities that include assisting with the care of children, parents, spouses, and other family members."
It specifically prohibits discrimination against those who provide "direct and ongoing care" to a minor child—including adopted or foster child—or care recipient. A "care recipient" is a person with a disability that is either a relative or person within the caregiver's household, and who relies on the caregiver for medical care or for daily life. A "care relative" includes a parent, sibling, spouse, child (of any age), grandparent, or grandchild.
Under NYCHRL, caregiver discrimination occurs when certain employment decisions are based on caregiver status as: 1) having children at home; 2) having a sick spouse; 3) being a foster or adoptive parent; 4) being a single parent; 5) the employer having the belief that someone with children or caring for a relative with a disability will not be a reliable employee; and 6) the employer having the belief that mothers should stay home with their children. These are analogous to Family Medical Leave Act (FMLA).
These adverse employment decisions include, but are not limited to, deciding to fire, not to hire, or promote someone of the afore mentioned reasons.
Do you believe that you qualify as a care giver under New York City law? If you feel like you have experienced sexual harassment or discrimination in the workplace, contact the experienced New York City sexual harassment attorneys at the Derek Smith Law Group, PLLC. Our attorneys have years of experience litigating claims of gender discrimination and sexual harassment. Working together with our Philadelphia sexual harassment attorneys, we have recovered millions on behalf of our clients who were discriminated against because of their gender. If you feel you have been discriminated against because of your gender, please give our attorneys a call, toll-free, at 877.469.5297, for your free consultation.
---
New York City Sexual Harassment Attorney |  One Penn Plaza, Suite 4905 New York, NY 10119 | 212.587.0760
Call today to schedule a FREE sexual harassment or employment discrimination legal Consultation in NY, NJ & PA with one of our top rated employment law or sexual harassment attorneys here at the Derek Smith Law Group. You can reach us online or by calling 877.469.5297. Our New York City, New Jersey and Philadelphia labor & employment law attorneys handle a variety of cases involving sexual harassment, racial discrimination, pregnancy discrimination, and other employment-related claims. We serve clients throughout New York, including Manhattan, Brooklyn, Queens, the Bronx, and Staten Island. We also have offices in New Jersey and Philadelphia to serve you.
Make Sure Your Lawyers Have the Verdicts To Back Up Their Negotiations – Results Matter!