Courts Determine Whether Uber's Restrictions on "Uber Black" Drivers Create an Employee Relationship Between Drivers and the Company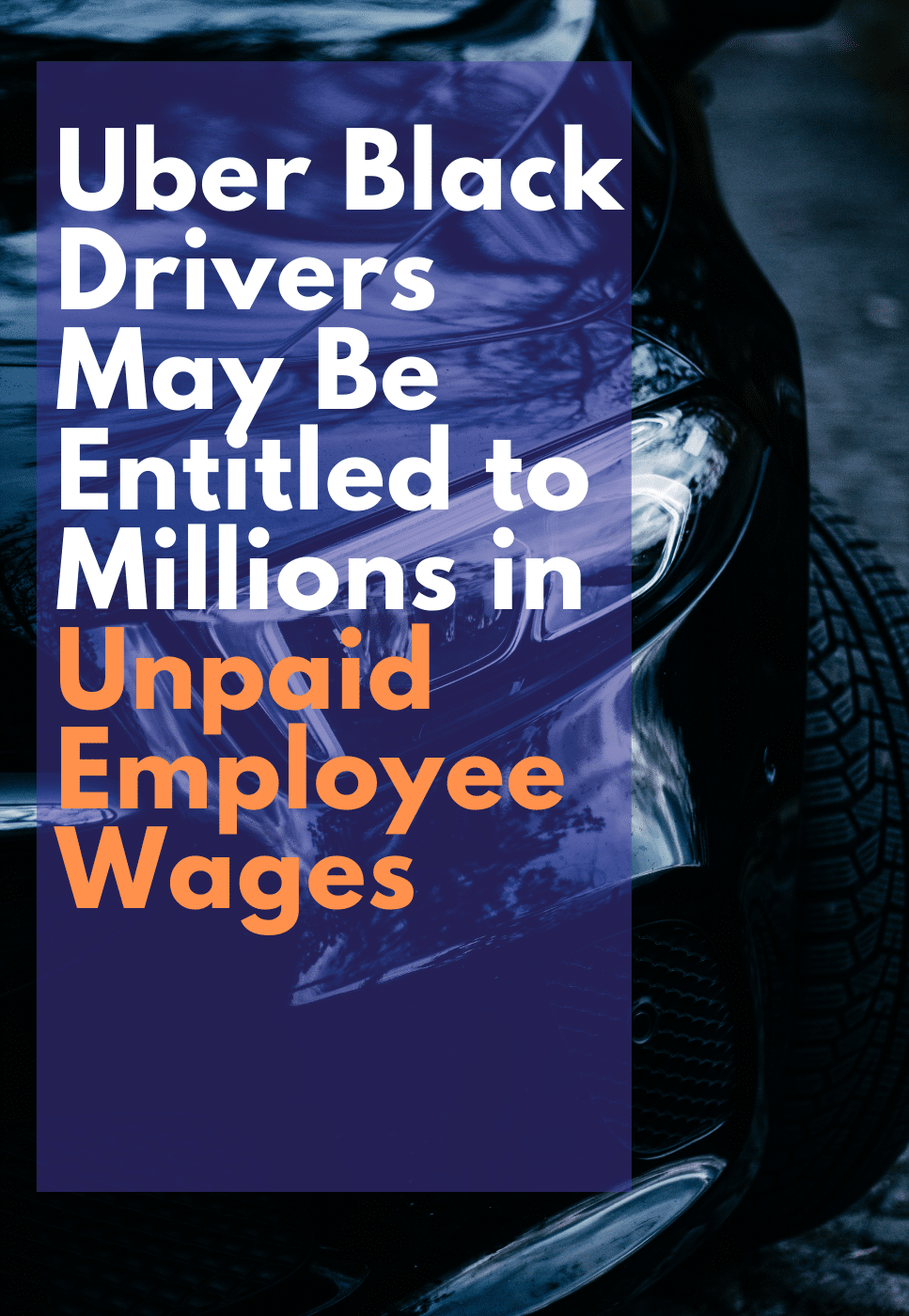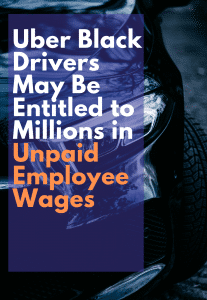 In 2016, several "Uber Black" drivers brought a class-action lawsuit against Uber Technologies Inc. in Pennsylvania. The lawsuit alleged violations of the Fair Labor Standards Act (FLSA), claiming the drivers were employees as opposed to independent contractors. The Philadelphia judge issued a summary judgment in favor of Uber Technologies. In January 2019, the Plaintiffs appealed to the United States Court of Appeals for the Third Circuit. On March 3, 2020, that court ordered the case remanded to the lower court for further proceedings. Now, the case is reopened, and the question of whether Uber Black drivers are employees or independent contractors is back on the table.
If the Plaintiffs win this case, Uber, and other similar services, may need to classify their elite drivers as employees. This ruling will force them to follow the following FLSA laws:
Pay minimum wage for the states in which they are located
Pay unemployment insurance and worker's compensation insurance payments
Pay applicable state and federal employee taxes
Offer benefits such as health insurance and paid sick leave
Provide leave under the federal "Family and Medical Leave Act" (FMLA)
Provide mandated breaks
Pay for vehicle maintenance and other related business expenses
Pay overtime wages
This potential ruling could change the gig economy as it is known today.
What Are the Facts of the Lawsuit Against Uber?
Ali Razak, Kenan Sabani, and Khaldoun Cherdoud were professional drivers who registered with the Uber app between 2013 and 2014 as Uber Black drivers. These individuals were trained and licensed limousine drivers who decided to earn extra income as an Uber Black driver when not driving large pre-registered parties.
Mr. Razak and the other plaintiffs filed their lawsuit in 2016 against Uber Technologies, Inc. (Razak v. Uber Technologies, Inc.) under the following law violations:
Fair Labor Standards Act ("FLSA")
The Pennsylvania Minimum Wage Act ("PMWA")
The Pennsylvania Wage Payment and Collection Law ("WPCL")
The lawsuit alleged that Uber misclassified the plaintiffs and other employees as independent contractors under the law, violating federal and Pennsylvania state wage and hour laws.
According to the lawsuit, the Plaintiffs owned and operated private transportation companies. These companies were operational even while the employees drove for Uber. However, when driving for Uber, Uber allegedly controlled the following:
Driver territories
Driver fare rates
Which drivers received passenger ride requests
Which drivers were eligible for tips
How and when to refund or cancel trips to customers
Whether a driver can continue to offer services through Uber based on ratings
While the drivers did not drive exclusively for Uber, when driving for Uber, they did not maintain control of their business.
The district court issued summary judgment and dismissed the case claiming there was not sufficient evidence that Uber held enough control over their Uber Black drivers.
In 2019, Mr. Razak, Mr. Sabani, and Mr. Cherdoud appealed the decision in the 3rd Circuit. On March 4, 2020, the 3rd Circuit remanded the case to the lower court.
The sticking point for the 3rd Circuit was whether the position would require specialized skills. Uber Black drivers must be professional and certified drivers, such as limousine drivers. Therefore, the court of appeals believed this factor required additional attention. The case is now back in the Court of Common Pleas and awaits a new decision.
What Is an Uber Black Driver?
Uber Black drivers provide a specialized service that other Uber drivers cannot offer. They must maintain a limousine license, which requires special certification.
Uber Black cars must be one of the following vehicles:
Audi A6, A8, A8L
BMW 5-Series, 7-Series, X7
Cadillac CT6, XTS, Escalade, Escalade ESV
Chevrolet Tahoe, Suburban
Ford Expedition (Platinum series, 2018 and newer)
Genesis G90
GMC Yukon, Yukon Denali, Yukon XL, Yukon XL Denali
Infiniti QX56, QX80
Lexus LX (3-row model), GS, GX, LS, LX
Lincoln Continental, MKT, Navigator
Maserati Quattroporte
Mercedes E-Class, GL-Class, GLE-Class, GLS-Class, S-Class
Tesla Model S, Model X
Volvo XC90, S90
All Uber Black cars must have a black exterior and have black leather or black "vegan leather" interiors. These vehicles are Uber's answer to a limousine service at a lower price and without a minimum number of hours.
What Does this Lawsuit Mean for Uber Driver Employment Classifications?
As of this moment, the new 3rd Circuit ruling means that further evaluation of Uber Black drivers is needed. However, the potential outcome could change how Uber operates.
If the lower court determines that Uber Black drivers should be considered employees, Uber will need to start changing how they classify these drivers under the Fair Labor Standards Act and Pennsylvania law.
If Uber needs to classify these drivers as employees, they will need to pay federal and state taxes for these employees. They will also need to pay all maintenance and other employment expenses for employee vehicles. They may even need to reimburse these employees for their vehicle purchases.
In addition, wage and hour laws will mandate that these employees receive overtime pay for every hour over 40 worked in a week, health benefits, minimum break times, paid sick leave or paid time off, and compliance with the FMLA, PMWA, WPCL, and various other laws governing employers.
Can I Sue Lyft and Other Gig Type Employers Using This Lawsuit as a Basis?
Lyft and Uber have very similar business models. Lyft Lux is similar to Uber Black and requires drivers to carry professional driver licenses. Therefore, depending on the outcome of this litigation, Lyft may be forced to name Lyft Lux drivers employees instead of independent contractors.
It is unclear how the ruling on this case will affect other gig economy workers, such as "Grub Hub" or "Door Dash" drivers.
How Do I Move Forward with My Claim Against Uber as an Uber Black Driver?
If you believe you have a wage and hour claim as an Uber Black Driver, you have options. First, you must contact an experienced wage and hour attorney to determine your rights.  Then, you may file a claim with the Department of Labor or file a complaint in federal or state court.
Speak to Our Wage and Hour Attorneys Today to Start Your Claim.
Are you an Uber Black Driver who has not been adequately compensated for your expertise or the hours worked? The dedicated wage and hour lawyers at the Derek Smith Law Group can help. Contact us today at (800) 807-2209 for your free consultation. We do not collect any fees until you win your case.