How a New York City Labor Law Firm Can Help You
At any time in your career, you could be fired based on age, gender, race, sexual orientation or in retaliation for being a whistleblower. If you believe you have been let go or refused a promotion because of discrimination or sexual harassment, you should speak with a New York City labor lawyer as soon as possible. Facts can be forgotten, evidence can be destroyed, and memories fade if you delay.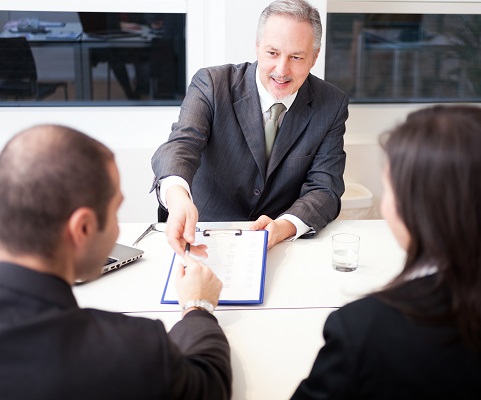 You may believe that you do not need a labor lawyer in New York City. But if you are the victim of a wrongful termination, you need an attorney on your side to successfully file a complaint. Hiring an attorney protects your rights while increasing your chances for a successful outcome. Following are some of the benefits of hiring a New York City labor law firm such as Derek Smith Law Group, PLLC:
If you are an employee and need representation in an employment law issue, contact us for a free review with an employment law attorney today.
Call Us To Get A Free Consultation
Knowledge of all the fine points of New York labor law, as well as filing requirements and deadlines. (One missed filing date and your case is going to be thrown out of court.)
Experience and expertise in cases similar to yours
Guidance through all the pitfalls that could potentially derail your case
Increased likelihood of a fair and equitable settlement for your suit
Consequences of not hiring labor lawyers in New York City
While no case is a sure thing, a New York City labor lawyer can strengthen your case and go a long way towards insuring a positive outcome. Ethical attorneys do not take cases that have no basis. The years of experience that labor lawyers in New York City bring to your corner allows them to evaluate your case, meet filing deadlines, and know where to look for evidence that proves your claims.
Not hiring a New York City labor attorney and doing all the work yourself opens you up to a dismissal or a low-ball settlement. Under the circumstances, a labor lawyer may be your only option to recoup money and benefits lost due to unfair labor practices.
Contact us
If you are the victim of labor discrimination, speak with an experienced New York City labor law firm right away. The New York City labor lawyers at Derek Smith Law Group, PLLC are ready to fight for and protect your rights. Our goal is to get the best possible results for you. Please feel free to contact Mr. Derek T. Smith, Esq. personally at the law firm of Derek Smith Law Group, PLLC by calling our toll-free number 877-469-5297 today.