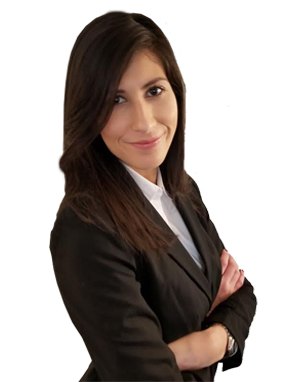 Melissa Mendoza, Esq
Associate | Derek Smith Law Group, PLLC
Email: melissa@dereksmithlaw.com | Phone: 212.587.0760
Born:
Englewood, New Jersey
College:
University of South Florida, B.A., with honors
Law School:
Maurice A. Deane School of Law at Hofstra University, J.D.
Honors Concentration in Alternative Dispute Resolution
Practice Areas:
Discrimination; Sexual Harassment; Civil Rights Litigation; Employment Law; Civil Litigation
Admissions:
State Court(s): New York, New Jersey
Federal District Court(s): Southern District of New York, Eastern District of New York,  District of New Jersey
Biography:
Employment law attorney Melissa Mendoza obtained her Bachelor of Arts from the University of South Florida where she graduated cum laude and her Juris Doctorate from the Maurice A. Deane School of Law at Hofstra University where she graduated with Honors in recognition for her excellence in Alternative Dispute Resolution. During her time in law school, Melissa served as the President of the Sports and Entertainment Law Society, Student Bar Association Diversity Affairs Coordinator and was the recipient of the F.C.D. Scholarship and Fellowship. Additionally, she gained invaluable experience as a clinician for the Hofstra Law Mediation Clinic and research assistant for a prominent First Amendment professor.
Melissa believes in having a personal connection with each and every client. She is known for establishing a rapport with all of her clients and believes each deserve the equality and fairness guaranteed under the law.
Melissa Mendoza is also fluent in Spanish. Ella habla español.
Employment Discrimination & Sexual Harassment Attorney serving New Jersey 
 
 
 
New York Office
One Penn Plaza, Suite 4905
New York City, NY 10119
Phone: 877-469-5297
Fax: 212-587-4169
Click for street directions »
Philadelphia, PA Office
1845 Walnut Street,
Suite 1600
Philadelphia, PA 19103
Phone: 215-391-4790
Click for street directions »
New Jersey Office | Hewitt
73 Forest Lake Drive
Hewitt, NJ 07421
Phone: 800-807-2209
Fax: 212-587-4169
Click for street directions »
 
 
 
Our Sexual Harassment Attorneys offer a Free Consultation and we charge No Fee Unless We Recover For You